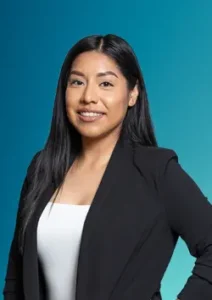 Ariana Mendieta
Ariana joined Venerable Injury Law in May of 2021 as a Client Advocate I. Prior to her work at Venerable, she gained valuable customer service knowledge and experience within various industries, including legal services, which has led to the development of her current client-centered, customer- oriented approach to client communications.
When you make a phone call to Venerable, Ariana will likely be the first person you speak with as she is the primary receptionist, in addition to her role as the medical specialist. Accordingly, Ariana assists client advocates by communicating with medical treatment providers and collecting medical records, while also providing administrative support to office personnel.
With her positive outlook and client management abilities, Ariana serves as a critical part of the Venerable team.