Recovering from a bad accident can be extremely challenging, but not if you have an experienced lawyer by your side. A Long Beach personal injury attorney can use their legal knowledge and negotiating skills to get you the insurance settlement you need to pay your medical bills.  
At Venerable Injury Law, we'll utilize our resources and connections to make your recovery as smooth and painless as possible. Our team can take on the entirety of your case, so you can focus on the healing process and have peace of mind that your case is in excellent hands.
Accidents that a Lawyer Can Help You Recover from
Everywhere you go, there's always a chance that a negligent or reckless individual will cause an accident that leaves you with injuries and financial losses. The good news is that a personal injury lawyer from Long Beach can help you seek compensation for nearly any type of accident.
At Venerable Injury Law, we've helped over 3000 wrongfully injured people file claims for a variety of different incidents. We know how to obtain the maximum insurance payment for any of the following types of accidents:
No matter what type of situation you were injured in, our firm can pursue the justice and compensation you need to get back on your feet. We'll calculate your economic and non-economic losses and make sure you get the payment you need to cover all your expenses.
We will work tirelessly to help you recover the compensation you need to move forward with your life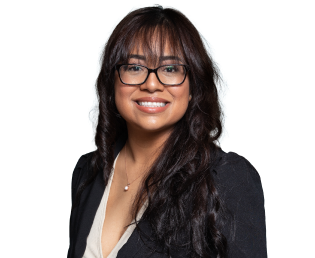 How a Long Beach Personal Injury Lawyer Can Win Your Case
Whether our team files an insurance claim or a personal injury lawsuit on your behalf, they'll draw on a number of resources and take several actions to make your case as successful as possible. Here's what our Long Beach personal injury lawyers can do to get the results you deserve:
Calculate How Much You're Owed
Without the help of an experienced attorney, you might not know how much your claim is actually worth, making it easier for insurance companies to cheat you out of the money you're owed. At our firm, we hate to see wrongfully injured individuals get taken advantage of by greedy insurance providers. 
That's why we'll consider all the expenses, monetary losses, and personal challenges you've suffered when calculating your claim's value. We'll add up all the economic losses you've taken and assign a monetary value to the pain, emotional trauma, and other non-economic challenges you've faced due to the incident.
Once we've calculated how much financial support you need to turn your life around, we won't stop until we recover the highest compensation possible.
Build a Strong Claim
To get you all the damages you're owed, a personal injury attorney from our team in Long Beach must build a convincing claim. They'll collect the following pieces of evidence to support your insurance claim:
The official accident report from the police
Footage and photos of the incident
Eyewitness testimony
Testimony from accident reconstructionists
Your medical records
Use Technology to Provide a Personalized Experience
Our personal injury lawyers in Long Beach will leverage every resource they have available to make your recovery process easier and more effective. That includes using our ClaimTrack app to record your post-accident challenges and keep you updated on your case.
In addition to providing real-time information on your vehicle repair status and scheduled medical appointments, our ClaimTrack app can also be used to record the inconveniences and struggles you experience after your incident.
Our attorneys can use the information you input into the app to understand how the accident has affected your daily life. Then, they'll know how much compensation you need to cope with the pain you're experiencing, the emotional distress the accident has caused you, and any other challenges you're facing due to the incident. 
Fight for Your Damages
Once our personal injury attorneys from Long Beach have calculated how much money you're owed and constructed a winning claim, they'll fight for the outcome you need to move forward with your life. They'll start the battle for your compensation by filing a claim with the insurance company and meeting with its representatives to negotiate a settlement offer.
While it's likely that your lawyer will reach a settlement that meets your unique needs, they may have to pursue further legal action to get the results you're looking for. If our team has to file a lawsuit on your behalf, they'll draw on their years of trial experience to win your case and secure a jury award that covers all your losses.
We will treat you with the respect and compassion you deserve.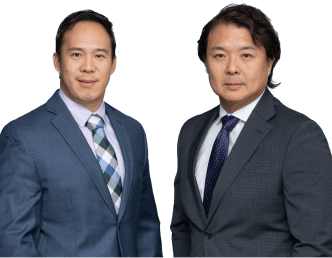 Don't Wait Too Long to Get Started on Your Case
The aftermath of an accident can be extremely stressful, but it's important to prioritize your health and your claim. Once you've received medical care and worked out a treatment plan with your physician, you'll want to prioritize hiring an attorney and getting started on your claim.
Getting an early start will give our Long Beach personal injury attorneys enough time to meet all the deadlines that apply to your case, including California's statute of limitations for personal injury lawsuits. According to Code of Civil Procedure § 335.1, you have two years from the date of your incident to submit a civil suit.
If you wait too long to get in touch with a lawyer, you could miss the state filing deadline, leaving you with no other way to get the compensation you're owed. Instead of risking your financial remedies and future, contact our team today. We'll be able to satisfy all the relevant requirements for your case.
Schedule a Consultation With a Long Beach Personal Injury Lawyer from Our Team
Dealing with injuries and financial losses from an accident can be difficult, especially if you need expensive medical treatment to recover from your injuries. At Venerable Injury Law, we know how hard it can be to fully recuperate from a personal injury incident.
That's why our lawyers are committed to getting the highest insurance payment possible for your losses. Contact us to schedule a free consultation with a Long Beach personal injury attorney from our team. They'll meet with you to further discuss your right to compensation and the legal services we offer.
We believe that our experience, dedication, and personalized approach set us apart from the rest.