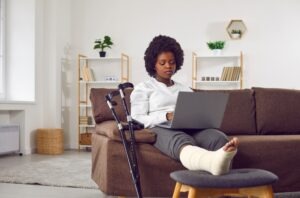 Our team at Venerable Injury Law understands the challenges you face after an accident in Anaheim, California. We stand with you to help lighten your stress by providing you with experienced legal advice and assistance. 
Your Anaheim personal injury attorney can utilize legal knowledge to assess your situation. In addition, our team has negotiating skills that can help us handle insurance agents on your behalf as we focus on bringing you funds to cover your losses. 
Allow us to give you peace of mind during your recovery. Call or fill out our online contact form to learn more about how we handle injury cases in Anaheim. 
Can You Get Compensation After an Accident in Anaheim?
You might have a chance to secure funds to cover the costs of an accident in Anaheim if someone else caused the incident through negligent behavior. Your Anaheim personal injury lawyer can review your situation to determine your eligibility for damages. 
Our team advocates for you throughout the legal process. We start by offering you a free consultation so you can discuss your case and go over your next steps. 
In addition to contacting us after an accidental injury, we recommend that you report the incident and seek medical care. Accidents in Anaheim can leave you with broken bones, burns, internal injuries, concussions, and other serious health effects. 
We will work tirelessly to help you recover the compensation you need to move forward with your life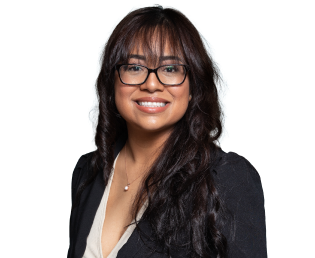 Why Choose Us as Your Anaheim Law Firm?
Our team at Venerable Injury Law puts the community first. We provide many free services and can direct you to tools that can help you manage your legal needs and changed circumstances after an accident in Anaheim. 
We put you first, considering your needs and keeping you up-to-date about the status of your claim throughout the entirety of the legal process. 
We've assisted over 3,000 individuals wrongfully injured in accidents and use this base of knowledge to handle your specific situation. You can turn to us after a(n): 
Put your confidence in a team that respects your needs by contacting an Anaheim personal injury lawyer from Venerable Injury Law today. 
You Can Use Our ClaimTrack App
We provide our clients in Anaheim with access to our ClaimTrack app. This technology provides you with real-time details regarding things like your upcoming medical appointment and the status of vehicle repairs. 
You can enter information into the app about the accident's impact on your daily life. Then, your personal injury lawyer in Anaheim, CA, can use this information to build a personalized claim for you. 
We will treat you with the respect and compassion you deserve.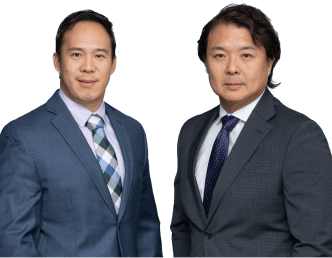 What Services does an Anaheim Personal Injury Lawyer Offer?
Your personal injury attorney in Anaheim, CA, can assist you throughout each step of your legal claim. We focus on gathering evidence by: 
Interviewing all eyewitnesses to the accident

Collecting official reports about the incident

Visiting the scene of the accident 

Looking for video or photo evidence 

Working with accident experts 
We take the information we gather and discuss methods to resolve your claim with you. In many cases, we focus on negotiating with insurance agents. We've developed strategies that work to handle these discussions. 
Over 90% of clients who come to us for help receive maximum compensation from the insurance policy, helping them address all the costs of a severe injury. We can also take your claim to court when necessary. 
What Compensation do You Get After an Anaheim Accident?
The funds available after an accident in Anaheim, CA, can vary. Lawyers from our community-focused firm look into the specific circumstances of your case. We may help you secure damages to cover your:
Current and future healthcare expenses in Anaheim 

Lost wages and raises caused by missed time during your recovery

Lost earning potential if the accident caused a disability 

Property damage expenses
Your Anaheim personal injury attorney can also help you secure funds to cover your emotional anguish and pain after some accidents. When assessing your expenses, we often draw on the information you share through your ClaimTrack account. 
You are not just a case number – you are our top priority.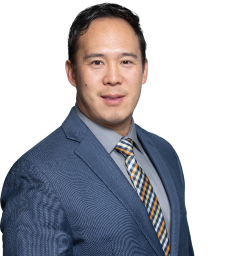 Do You Have a Time Limit on Personal Injury Cases in Anaheim?
You must file your legal claim before California's personal injury statute of limitations expires. Generally, the state provides you with two years to move forward with your claim following a wreck, though exceptions may reduce this time. 
Your personal injury attorney in Anaheim, CA, can provide information about your claim's specific deadlines. You can contact a lawyer immediately after an accident to get information about your next steps. 
Working with a lawyer right away also allows us to protect your claim by providing you with advice personalized for our community. We may take over communication with insurance agents and stick up for your best interests throughout the claim. 
How Much do You Pay Anaheim Personal Injury Lawyers?
Our team uses contingency pricing to handle personal injury claims in Anaheim, CA. Therefore, you only pay for legal fees after we resolve your claim through a settlement or verdict in your favor. 
We understand the financial strain associated with severe injuries and strive to keep the process of seeking damages low-stress. Contact us to learn more. 
Speak to Us After an Accident in Anaheim, CA
You can turn to an Anaheim personal injury attorney at Venerable Injury Law for assistance after an accident. We focus on serving our community and helping you navigate the complicated legal system in California. 
Start getting compassionate answers to your legal questions now by calling or filling out our online contact form.
We believe that our experience, dedication, and personalized approach set us apart from the rest.