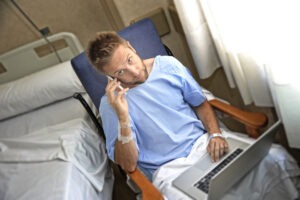 Being struck by a vehicle while walking on Anaheim streets or sidewalks can cause catastrophic injuries. Even a low-speed collision can result in broken bones, head trauma, spinal damage, and other serious harm.
It's important that the liable party is held responsible for your lost income and medical treatment. You also have the right to pursue damages for the pain you endured, and an Anaheim personal injury attorney can fight to maximize your compensation.
If you or a loved one has been injured as a pedestrian, you need strong legal advocacy. An experienced Anaheim pedestrian accident attorney will protect your rights every step of the way.
Common Causes of Pedestrian Accidents in Anaheim
There are many factors that contribute to collisions involving pedestrians, including:
Driver Negligence
Speeding, distracted driving, failure to yield, and other careless behaviors put pedestrians at risk. Lawsuits claim the driver's negligence directly caused the accident and injuries.
Drunk Driving
Drivers impaired by alcohol or drugs have delayed response times and impaired judgment. DUI pedestrian accidents are a major basis for lawsuits.
Poor Road Conditions
Lawsuits may fault government agencies for pedestrian accidents due to inadequate lighting, missing crosswalks, malfunctioning signals, obstructed views, and other hazardous road conditions.
Unsafe Vehicles
Product liability claims arising from vehicle defects like faulty brakes or accelerators that contributed to striking a pedestrian.
Parking Lot Accidents
Lawsuits for lot collisions often allege negligence in design, lack of proper traffic controls, or inadequate visibility. A pedestrian accident lawyer in Anaheim can investigate and work with specialists to determine if poor design or faulty traffic signals may have contributed to the accident.
Child Injuries
Drivers have a heightened duty of care around schools, neighborhoods, and other areas where child pedestrians are expected. Legal claims often result when drivers fail to take proper precautions around child pedestrians.
Public Transportation Accidents
Buses, light rail trains, and other public transit modes can injure waiting, boarding or exiting pedestrians. Transit agency negligence may be pursued.
Bicycle Accidents
Bike riders are considered pedestrians, so lawsuits result when negligent drivers collide with bicyclists on sidewalks, crosswalks or other paths.
Though the cause of your accident can appear obvious, there may be many other factors at play. Your Anaheim pedestrian injury lawyer will investigate thoroughly to pinpoint the cause and identify all potential sources of liability.
We will work tirelessly to help you recover the compensation you need to move forward with your life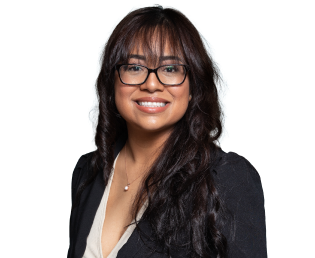 Common Pedestrian Injuries in Anaheim Accidents
Impact with a vehicle can inflict serious trauma like:
Broken bones and fractures

Spinal cord injuries

Internal organ damage

Amputation of limbs

Road rash and disfigurement

Psychological trauma
Your Anaheim pedestrian accident lawyer will work with medical experts to assess injuries, treatment needs, and prognosis. This documents how the crash has affected your health and quality of life. This can help to validate your claim.
We will treat you with the respect and compassion you deserve.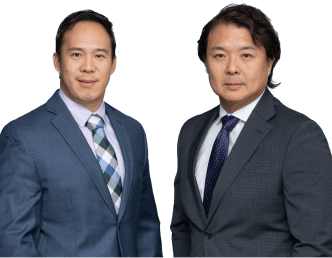 Maximizing Your Settlement in an Anaheim Pedestrian Accident Claim
Insurance companies are not on your side. To protect profits, insurers will try to deny or minimize claims. It takes an assertive lawyer to compel fair compensation for:
Medical expenses:

All treatment costs including hospitalization, procedures, and therapy.

Lost income:

Wages lost due to inability to work during recovery.

Loss of future earning capacity:

If disabilities prevent you from returning to the same job.

Pain and suffering:

Compensation for physical and emotional trauma.

Property damage

: Repair or replacement of damaged belongings.
Along with thoroughly documenting damages, your attorney will negotiate persistently with insurers and pursue litigation if warranted.
What If the Insurance Company Denies or Tries to Minimize My Claim?
Here are some tips on what to do if the insurance company denies or minimizes your pedestrian accident claim:
Don't panic

. Insurance denials are common, but an experienced Anaheim pedestrian injury attorney can overcome them.

Consult a lawyer immediately.

We will review the denial letter and determine the basis for the denial.

Ask your lawyer to launch an appeal.

Additional evidence refuting the denial reason can sometimes overturn the decision. Your attorney can send a demand letter detailing your damages and why liability is warranted. This puts the insurer on notice you will pursue legal action if needed.

Be ready to reject lowball offers.

Your lawyer will advise you on reasonable settlement ranges to hold out for.

Be prepared for further negotiations.

Your lawyer will work to compel a settlement through skillful back-and-forth.

Initiate a personal injury lawsuit.

Your attorney can take legal action and argue your case in court if the insurer won't budge.
Stay persistent and let your pedestrian accident lawyer handle communications and negotiations. Our legal knowledge and experience can be invaluable in overcoming wrongful denials and minimizing tactics.
You are not just a case number – you are our top priority.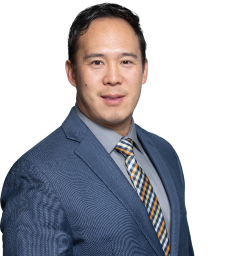 Obstacles and Challenges to Pedestrian Accident Cases
Here are some of the most common reasons insurance companies may deny pedestrian accident claims:
Alleging the pedestrian was primarily at fault due to negligence like jaywalking or ignoring traffic signals.

Stating the driver is not liable due to factors like poor visibility or the pedestrian's actions.

Claiming injuries are exaggerated or unrelated to the accident.

Arguing that you had preexisting medical conditions that caused the injuries.

Asserting you were under the influence of alcohol or drugs at the time of the accident.

Providing evidence like photos, video or eyewitness statements that contradict the pedestrian's version of how the accident occurred.

Disputing the severity of injuries based on medical records and doctor evaluations.

Finding discrepancies or lack of evidence in your presentation of damages.

Suggesting you failed to mitigate damages by not promptly seeking medical care.
A skilled pedestrian accident attorney in Anaheim can successfully contest improper denials by presenting convincing evidence to prove your claim is valid. Having legal representation is key.
Legal Time Limits for Filing a Pedestrian Accident Claim in Anaheim
Under California statute, you generally have two years from the date of the accident to file a personal injury claim before it expires (statute of limitations). It is crucial to retain an attorney right away to avoid running out of time for just compensation.
Additionally, if suing a government entity your time frame for filing is much shorter. This is why it's critical that you speak to a lawyer as soon as possible after a pedestrian accident in California.
Contact a Pedestrian Accident Law Firm in Anaheim for a Free Case Evaluation
Now is a critical time to protect your rights and facilitate the recovery process. Dealing with insurance claims following such significant trauma can add undue stress. What you need most is prudent guidance and vigorous advocacy on your behalf.
Venerable Injury Law understands both the legal aspects of such cases and the very real human impact of physical and emotional wounds. Our highest objective will be to ensure proper documentation of injuries, costs, and life changes resulting from the incident, allowing full and fair compensation.
Contact us today to learn more about how we can help you in a free consultation with no obligation.
We believe that our experience, dedication, and personalized approach set us apart from the rest.