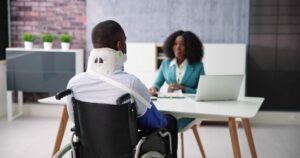 No one ever expects to suffer a serious injury while going about their everyday lives. Unfortunately, pedestrian accidents can be severe and result in lasting damage. With the limited protections available to pedestrians, cases of catastrophic injury and even death are high. If injured, a pedestrian accident attorney in Rosemead may be able to help.
At Venerable Injury Law, we have a long history of helping people in the community who have suffered injuries due to the negligence or intentional actions of another party. Reach out to us today to schedule a free consultation with one of the experienced Rosemead personal injury lawyers from our firm.
Damages Available After a Pedestrian Accident
Following a pedestrian accident caused by the actions or inaction of another party, you will likely be able to pursue a wide range of damages. To recover the full amount to which you are entitled, it is essential that you identify all the damages that apply to your case.
Every pedestrian accident case is different, which means that the available damages can vary significantly. Fortunately, an experienced attorney can help you determine the damages that apply and help you recover the money you need. Some of the most common damages recovered in pedestrian accident cases include:
Medical expenses

Future medical costs

Pain and suffering

Lost wages

Decreased earning capacity

Mental anguish

Emotional distress

Property damage

Loss of consortium

Scarring and disfigurement
We will work tirelessly to help you recover the compensation you need to move forward with your life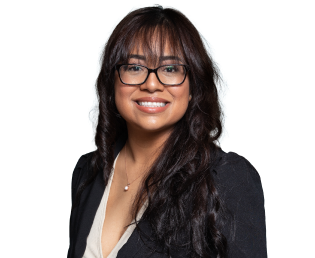 Pure Comparative Negligence in California
When dealing with fault after an accident in California, a pure comparative negligence rule is used. Under this rule, an accident victim can recover compensation for any damages they suffered, even if they were partially to blame for causing the accident to occur.
As long as the level of fault for the injured party is less than 100%, they will be eligible to recover damages. However, the amount that can be claimed is reduced in proportion to the percentage of liability assigned.
For example, if you were injured in a pedestrian accident where you were 40% to blame, the most you would be able to recover would be 60% of the full value of your claim. Using this example, if your damages are valued at $100,000, the most you could recover if you win your case would be $60,000.
We will treat you with the respect and compassion you deserve.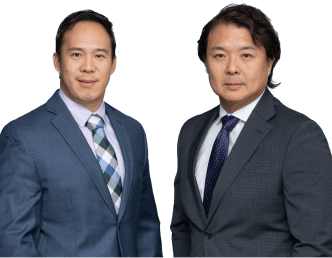 Cost of Hiring a Pedestrian Accident Attorney Serving Rosemead
Unfortunately, many accident victims fail to secure the services of an experienced attorney, resulting in far smaller settlements and losses in court. One of the main deterrents is that many victims believe they can not afford legal representation. However, the truth is that pedestrian accident lawyers typically don't charge retainer fees or high hourly rates like other attorneys.
Instead, these lawyers work on a contingency fee basis. What that means is that they only get paid if they successfully recover compensation for their clients. If successful in securing a settlement or winning a court verdict, these lawyers are paid a fixed percentage of the money they recover. Should they fail to get money for their clients, they don't get paid for their services.
When a pedestrian accident lawyer succeeds in recovering compensation on behalf of their client, their fee is paid directly out of the settlement or court-ordered payout. With this payment structure, all accident victims can afford to hire legal representation after a pedestrian accident, regardless of their financial situation.
Time Limit for Filing a Pedestrian Accident Lawsuit
In California, the personal injury statute of limitations grants accident victims two years to file a lawsuit. For recovering property damages, the deadline is extended to three years. If you miss the filing deadline, you will likely be out of options for pursuing compensation from the liable party.
However, you should still talk to an attorney, even if you believe you have missed your chance to recover damages. An exception may apply to your case, allowing you to file long after the standard cutoff date. Alternatively, you could find yourself in a position where the details of your case put further limitations on the amount of time you have to take legal action.
The best way to ensure you don't lose your right to recover compensation because of an unexpected deadline is by hiring an experienced Rosemead pedestrian accident lawyer as soon as possible. Your lawyer will be able to identify whether any adjustments apply to the statute of limitations for your case and ensure that all the necessary paperwork gets filed on time.
You are not just a case number – you are our top priority.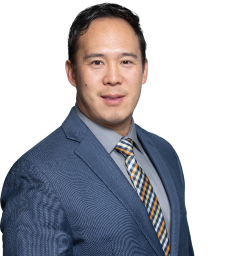 Get Help From an Experienced Pedestrian Accident Lawyer in Rosemead
Hiring a lawyer to help with your case will significantly improve your chances of recovering fair compensation from the liable party. Those who hire an attorney typically end up with far more money for their settlement than those who attempt to represent themselves, even after paying an attorney.
At Venerable Injury Law, we are committed to helping those who have suffered damages. Our team of experienced Rosemead pedestrian accident lawyers has a long history of winning big, both through settlements and court rulings. Contact us today by phone or through our website to schedule your free case review.
We believe that our experience, dedication, and personalized approach set us apart from the rest.