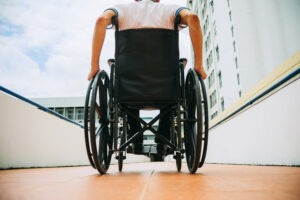 When an accident that wasn't your fault leaves you injured and uncertain about the next steps, you need compassionate legal advocates on your side. The Long Beach personal injury attorneys of Venerable Injury Law have spent years helping injury victims recover compensation in difficult circumstances.
Our pedestrian accident attorneys in Long Beach will investigate what happened, build a strong case, and negotiate assertively with insurance companies, fighting for a just outcome. 
With decades of combined experience, we know how to achieve the best possible compensation for your pain, losses, and recovery needs.
Injuries in Pedestrian Accidents Are Often Severe
When a pedestrian is struck by a moving vehicle, injuries can be severe and long-lasting. We have experience handling a range of injury claims and understand the treatments and expenses involved. 
Your Long Beach pedestrian accident attorney will work to ensure that you receive the appropriate care and compensation for your medical expenses. Common injuries include:
Fractures and broken bones

: Especially legs, arms, feet, ankles, and hips. Even minor fractures can take months to fully heal.

Head trauma:

from striking or falling onto the pavement. Even mild traumatic brain injuries can cause memory issues, changes in personality, and long-term cognitive problems.

Spinal injuries:

ranging from herniated discs to paralysis if the impact severs the spinal cord. Both require extensive rehabilitation and accommodation.

Various tissue injuries:

from the impact, including lacerations, bruising of soft tissues, and damage to major blood vessels that supply limbs. Internal organ damage is possible. Internal bleeding can be extremely serious and may take days to appear, so it's best to seek medical attention immediately after an accident. 
Injuries in pedestrian accidents are often severe due to the high differential in mass between human bodies and moving vehicles. Victims may sustain lifelong health issues, limited mobility, challenges performing essential tasks, and difficulty returning to previous jobs and routines.
The types and extent of injuries will determine the appropriate medical treatment, counseling, rehabilitation, and accommodation needed. An experienced pedestrian accident attorney in Long Beach can help maximize compensation to cover all current and future expenses related to your injuries and recovery.
We will work tirelessly to help you recover the compensation you need to move forward with your life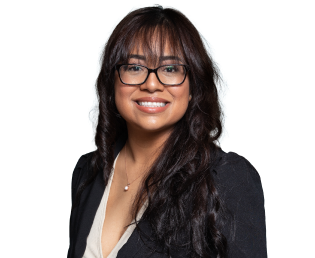 Legal Challenges Are Common in Pedestrian Accident Claims
Here are some common legal challenges in pedestrian accident cases:
Proving Fault or Negligence
 It can be difficult to prove the driver was at fault, especially if there are no independent witnesses. Law enforcement does not always assign blame in accident reports.
Establishing the Pedestrian Had the Right of Way
Drivers often claim the pedestrian "darted out" when they did not. A personal injury attorney can work to show the victim was exercising reasonable care as a pedestrian. 
Disputing Contributory Negligence Claims
Drivers and their insurance companies often allege the pedestrian was also negligent in some way to reduce compensation. An attorney must refute these claims.
Difficulty Obtaining Video Evidence
Surveillance cameras and other drivers' dashcams may have captured the accident. This evidence can be difficult to access, however, a pedestrian accident lawyer in Long Beach can expedite the process in some cases.
Insurance Companies Lowball Initial Settlement Offers
They often try to quickly settle for less than the claim is worth. An attorney can negotiate assertively based on the full value of the victim's losses and injuries.
Complex Injury Determinations
Insurance medical examiners sometimes try to minimize the severity of injuries to lower compensation. Your attorney can present objective evidence from the victim's own physicians.
Future Losses Can Be Disputed
Insurance companies resist compensating for things like lifelong medical costs, reduced earning capacity, and permanence of injuries. Your pedestrian injury lawyer will work to prove these with strong evidence, legal arguments, and testimony.
Hiring an experienced attorney can help overcome these challenges. The attorney can investigate the accident thoroughly, obtain necessary evidence, rebut negligence claims, negotiate effectively with insurance, make a strong case for the severity of injuries, and, if needed, argue the victim's case persuasively before a judge or jury.
We will treat you with the respect and compassion you deserve.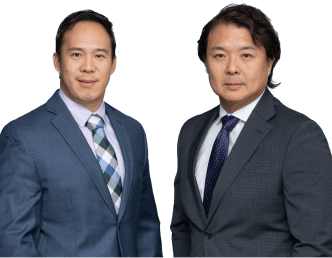 What Types of Damages Can I Claim in a Pedestrian Accident Case?
When hit by a vehicle, pedestrians can suffer serious injuries entitling them to financial compensation. 
An attorney can pursue damages to cover medical bills from initial and long-term care, lost income during and after recovery, pain and suffering, property loss, and future medical and living expenses due to permanent injuries. 
The goal is full and fair compensation for all aspects of the victim's losses and injuries.
Contact a Pedestrian Accident Law Firm Serving Long Beach Today
Life after a pedestrian accident can be physically, emotionally, and financially challenging. At Venerable Injury Law, we understand and aim to help minimize these challenges through fair compensation and supportive advocacy. 
We have helped countless victims obtain the funds needed to cover medical care, recover from injuries and rebuild independence.  
Contact us for a free case evaluation so we can listen carefully to your situation, assess your claim's strengths and identify actionable next steps tailored to your case and priorities. We will treat you with compassion while acting with the tenacity required to achieve the best possible outcome for you.
We believe that our experience, dedication, and personalized approach set us apart from the rest.