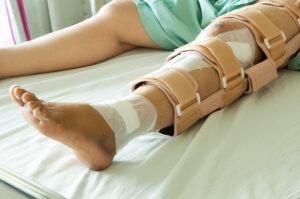 Being struck by a vehicle as a pedestrian can leave you facing significant injuries, lost income, and other damages. For most injury victims, it's imperative to recover compensation for these losses, but it can be difficult without help from a North Hollywood personal injury attorney. 
Our experienced North Hollywood pedestrian accident lawyers will fight to get you the maximum recovery so you can focus on healing, financially and emotionally.
You don't have to navigate the claims process alone. Venerable Injury Law can handle all aspects of your case while keeping your best interests at heart.
Gathering Evidence and Witness Statements
In order to secure compensation in any personal injury claim, you must first gather evidence to learn how the accident happened and establish liability. Our lawyers and investigators may collect important evidence like:
Police reports

Traffic camera footage

Cell phone records showing distraction 

Blood tests indicating intoxication

Accident reconstruction analysis  

Images from surveillance cameras

Physical evidence from the scene of the accident
Your North Hollywood pedestrian accident attorney may also locate eyewitnesses and get their official statements on record. Witness accounts help corroborate your version of how the crash occurred.
We will work tirelessly to help you recover the compensation you need to move forward with your life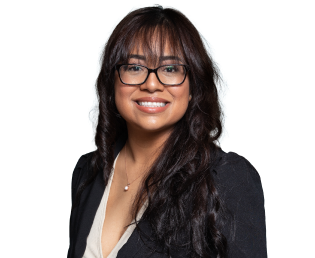 Determining Liability in Your Pedestrian Accident Case
The first step our attorneys take is conducting a thorough investigation into how your accident occurred. We will collect evidence to build a strong case proving negligence.
We look for evidence that the driver was negligent, such as:
Speeding

Distracted driving, like texting or talking on a cell phone

Driving under the influence of alcohol or drugs

Disregarding traffic signs or signals

Failing to yield the right of way to pedestrians at crosswalks
Other Potentially Liable Parties
In addition to the driver, other parties may share liability depending on the circumstances:
Employer of the driver:

If the driver was working at the time, their employer may be liable under respondeat superior laws. We'll examine hours of service logs, delivery records, and other evidence to prove the driver was acting in the course and scope of employment.

Vehicle owner:

If the driver was operating someone else's vehicle, we'll investigate their relationship to determine if the owner entrusted the vehicle negligently.

Government entity

: If poor road design, lack of proper signage, or other public property defects contributed to the crash, we'll pursue claims against the responsible government bodies.

Vehicle manufacturers:

If defective auto parts played a role, such as faulty brakes or tires, we'll seek to hold the manufacturer accountable.
Our firm has the experience and resources to identify all parties whose negligence caused your injuries. We cast a wide net for sources of compensation to ensure you receive the maximum recovery.
We will treat you with the respect and compassion you deserve.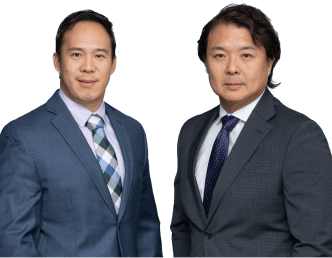 Calculating Damages in Your Pedestrian Accident Claim
Once we've established liability, your pedestrian accident lawyer will work to calculate current and future accident-related damages. This provides a basis for demanding fair compensation from insurance companies.
Economic Damages
Damages with clear monetary costs include:
Medical treatment expenses 

Lost income from missed work time

Property damage from any belongings damaged in the accident

Loss of future earnings if disabilities prevent you from working the same job  
When tallying these losses, we gather evidence like medical records, pay stubs, and physician evaluations. We complete a thorough calculation of your damages to help ensure that you do not accept an insufficient settlement.
Non- Economic Damages
Damages without a fixed monetary value include:
Physical pain and emotional distress

Disfigurement from scarring or amputations

Loss of consortium

Loss of enjoyment of life if disabilities prevent participation in hobbies, sports, or other activities
While harder to quantify, our lawyers will advocate for a settlement that fully accounts for these subjective but significant losses.
Negotiating with Insurance Companies
Pedestrian injury attorneys are experienced negotiators. We will leverage evidence of negligence and calculated damages to demand fair compensation from the responsible parties. 
Settlement Offers
We won't accept lowball offers that fail to adequately compensate you. Our goal is to maximize your compensatory damages, whether through negotiations or formal litigation.
Taking Legal Action
If insurers refuse to negotiate reasonably, we will file a personal injury lawsuit and aggressively litigate your case in court. Our proven track record of success puts pressure on insurers to reach settlements that fully cover your losses.
You are not just a case number – you are our top priority.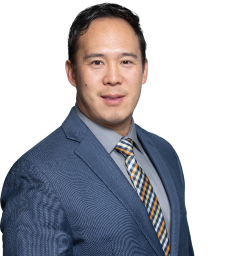 Why Work With Our Pedestrian Accident Attorneys?
At Venerable Injury Law, we provide dedicated legal guidance to pedestrians harmed by negligence throughout North Hollywood. Our attorneys will relieve your stress and uncertainty by advocating for you every step of the way. With compassion and diligence, we will help you recover damages so you can move forward after this life-altering event. 
Contact a North Hollywood Pedestrian Accident Law Firm Today
After a life-altering pedestrian accident, you need an advocate in your corner. At Venerable Injury Law, our North Hollywood pedestrian accident attorneys understand the physical, emotional, and financial devastation victims endure. 
We have helped pedestrians severely injured by negligent drivers recover substantial compensation over our years of practice. With compassion and tenacity, we will conduct a thorough investigation, build a claim, and fight for maximum compensation for you. 
We will aggressively confront insensitive insurance adjusters and hold all negligent parties fully accountable. As you focus on healing, let us handle the legal battle. Contact us for a free consultation and take the first step toward getting your life back on track after this traumatic event.
We believe that our experience, dedication, and personalized approach set us apart from the rest.