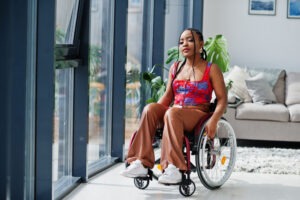 Being injured in a pedestrian accident is devastating, both physically and emotionally. The injuries could be severe and long-lasting, impacting your mobility, independence, and ability to work. On top of that, you now face complex legal matters and financial uncertainties. 
At Venerable Injury Law, our Monterey Park pedestrian accident lawyers have years of experience helping injury victims navigate the legal system. Our attorneys will handle your case with compassion, fighting vigorously on your behalf to ensure you receive full and fair compensation to cover your medical bills, lost income, and other expenses. 
Our client-focused approach is driven by a desire to see justice done and to relieve some of the burdens you now face.The Monterey Park personal injury attorneys with our firm will help you move forward from the accident and get the financial support you need.
Why do I Need a Lawyer After Being Hurt in A Pedestrian Accident?
An attorney can help to defend your rights as a victim and work to maximize the financial compensation you receive. Here are some details on how a pedestrian accident injury lawyer in Monterey Park can help you with your claim:
Documentation and Evidence
Documents and evidence are key when making an insurance claim. The more documentation you have to support your claim, the stronger your case will be. An attorney can help gather and organize relevant evidence.
Strategy
It may take time to negotiate a settlement that fairly compensates you for your losses. Insurance companies often make initial lowball offers and engage in tactics designed to reduce the payouts they make. Your pedestrian accident lawyer will know how to combat such tactics to preserve the value of your claim.
Negotiation
Insurance companies operate to make a profit, which means they may try to pay out as little as possible on claims. An experienced attorney familiar with insurance claims and negotiation tactics can help even the playing field and get you the maximum payout you deserve based on the specifics of your case.
Representation
In some cases, moving forward with a lawsuit may be necessary to convince an insurance company to offer a fair settlement. An attorney can advise you on the best approach, prepare your case for court, and offer legal representation.
We will work tirelessly to help you recover the compensation you need to move forward with your life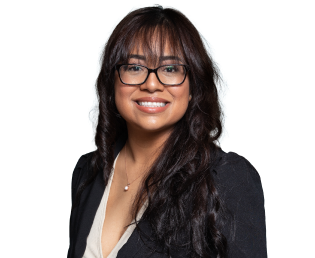 Seeking the Maximum Financial Compensation So You Can Move Forward
You have suffered tremendously – physically, emotionally and financially – from this accident that was not your fault. You deserve to be made as whole as possible through appropriate compensation for your medical expenses, lost wages and pain. 
Your pedestrian injury lawyer in Monterey Park can calculate the damages thoroughly to make certain you don't have to accept an offer that is undervalued.
Damages that are typically considered in a pedestrian accident claim in California include:
Medical Expenses:

This includes past and future costs for medical care, hospitalization, rehabilitation, prescriptions, therapy, and any other treatment required due to the accident injuries. All reasonably necessary medical expenses should be compensated. 

Lost Earnings:

If the accident resulted in missed work or an inability to work due to the injuries, compensation may be available for lost wages, lost benefits, and loss of future earning capacity.

Pain and Suffering:

Monetary damages can be awarded to compensate for physical and emotional pain experienced as a result of the accident injuries. This includes factors like loss of enjoyment of life.

Property Damage:

If the accident resulted in damage to the victim's property like eyeglasses or a cell phone, compensation for repair or replacement costs should be provided.

Future Medical Needs:

If the victim will require ongoing medical care, therapy or assistance due to permanent injury from the accident, compensation should cover the costs of those future needs.
An experienced personal injury attorney can evaluate your specific situation and advise you on all potential types of damages you may be entitled to recover. Cutting any corners on your claim could leave financial burdens that have a lasting impact. Recovering the full costs of your injuries and losses can help you put this ordeal behind you. 
We will treat you with the respect and compassion you deserve.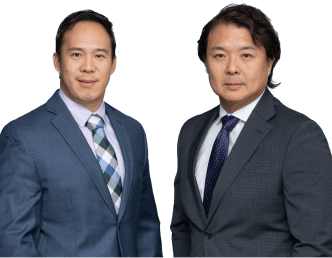 How Long do I Have to File a Pedestrian Accident Claim?
In California, pedestrians injured in an accident have two years from the date of the accident to file a personal injury claim against the at-fault driver. This time limit is known as the statute of limitations (California Code of Civil Procedure § 335.1). 
If a claim is not filed within two years, the right to compensation may be lost permanently. However, there are exceptions that can extend the statute of limitations, such as if the injured party is a minor.
It is important to consult with a Monterey Park personal injury attorney with experience in pedestrian accidents as soon as possible to determine your best legal options.The sooner a claim is filed, the sooner an attorney can begin investigating the circumstances of the accident.
Contact a Monterey Park Pedestrian Accident Law Firm for a Free Consultation
After a pedestrian accident, it is critical to maximize your compensation and recover all damages to which you are entitled under the law. The attorneys at Venerable Injury Law have the resources and experience to fight for the highest possible settlement in your case. 
We understand the suffering you have endured and will stop at nothing to achieve the right outcome – one that provides you with full and fair recompense. Contact us today to schedule a free consultation and discuss your legal rights. 
Our team at Venerable Injury Law will make sure your voice is heard, your injuries are appropriately valued and justice is served. Let our extensive experience go to work for you so you can focus your energy on recovering, both physically and financially, from this difficult event.
We believe that our experience, dedication, and personalized approach set us apart from the rest.