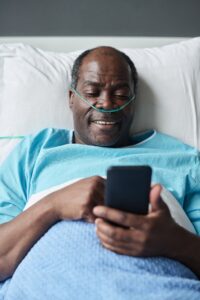 No one ever expects to be severely injured while simply walking down the sidewalk. However, in the hustle and bustle of daily life in urban communities like Burbank, accidents can and do happen. 
If you've recently experienced the trauma of being struck by a vehicle while out as a pedestrian, you may be unsure of how to handle the aftermath. The Burbank personal injury attorneys of Venerable Injury Law have supported many people through similar unfortunate situations. 
Our focus is ensuring you have timely access to quality medical treatment and fair compensation for all they've endured. By your side every step of the way, our Burbank pedestrian accident lawyers are committed to alleviating unnecessary stresses so you can focus all your energy on recovery.
You Have Legal Options After a Pedestrian Accident in Burbank, California
Being struck by a vehicle as a pedestrian can lead to devastating injuries, lost wages, and mounting medical bills. It's an incredibly stressful situation, but it's important to understand that you have legal rights. An experienced Burbank pedestrian accident attorney can help guide you through the claims process and fight for maximum compensation.
Retaining legal counsel quickly is key. An attorney can immediately launch an investigation, preserve evidence, and identify all potentially liable parties. We will determine the avenues for compensation available to you, including filing a claim with the driver's insurance or a personal injury lawsuit.
Insurance companies may try to offer a quick, lowball settlement to close the case fast. But an adept attorney knows how to effectively negotiate for a complete settlement that covers the true costs of your injuries and damages. With strong legal advocacy, you're more likely to recover fair compensation.
We will work tirelessly to help you recover the compensation you need to move forward with your life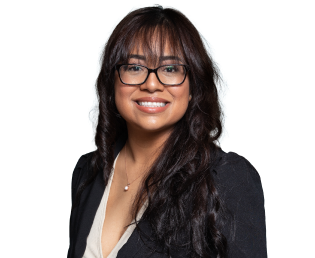 Documenting Your Injuries and Expenses
To build the strongest injury claim possible, your Burbank pedestrian accident lawyer will gather extensive documentation of how the accident has impacted you physically, emotionally, and financially.
Here are some of the key items we collect:
Medical Records
Complete medical records will be obtained to fully depict all injuries and treatment. This includes emergency response, ambulance and hospital bills, specialists seen, diagnostic test results, physical therapy, medications, assistive devices like crutches or wheelchairs, and prognosis for recovery. 
Detailed records thoroughly demonstrate the severity of injuries and how they may cause lasting impairments.
Proof of Lost Wages and Income
Your attorney will also gather evidence of income loss from missed work time. This can include pay stubs, tax returns, benefits lost, and documentation of how injuries prevent you from returning to your job in the same capacity. 
Lost future earnings must also be calculated if disabilities due to accident injuries diminish your earning capacity.
Tally of Other Expenses
In addition to medical bills and lost wages, compensation can be sought for other out-of-pocket expenses tied to the accident. These can include costs of household help, property damage, mileage to doctors' appointments and physical therapy, prescription co-pays, medical equipment, and more. 
Meticulous expense records help convey the full financial toll of the incident.
We will treat you with the respect and compassion you deserve.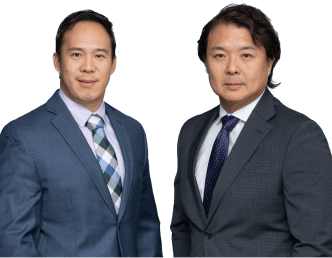 Key Factors that Affect Your Pedestrian Accident Claim
Every pedestrian accident case involves unique circumstances that determine liability and compensation value. An experienced Burbank injury lawyer will carefully examine key details to maximize your payout.
Driver Negligence
A driver's negligent actions like speeding, distractions like cell phone use, intoxication, or disregard of traffic signals typically make them liable for injuries to a pedestrian. An investigation will gather police reports, surveillance video, and eyewitness statements to prove the driver's fault.
Comparative Negligence
In some cases, the pedestrian may hold some percentage of blame for the accident due to their own negligence. California recognizes comparative negligence, meaning your compensation can be reduced based on your degree of fault.
Your auto accident attorney in Burbank will seek to minimize any finding of negligence on your part to preserve your claim.
Insurance Coverage
Your lawyer will determine all avenues for insurance coverage and compensation. This may include the driver's auto liability policy, your own auto policy if you have med pay coverage, homeowner's or rental insurance, umbrella policies, and in rare cases product liability. 
Maximizing coverage is key to optimizing your payout. Our firm will seek out all avenues of compensation and all sources of liability.
Accident Injuries & Disabilities
More serious injuries like traumatic brain injuries, broken bones, spinal cord damage, amputation, and burns typically result in higher settlements, as do lifelong disabilities. 
Your lawyer will work with doctors to obtain medical opinions validating the extent of your injuries and prognosis.
Contact a Car Accident Law Firm in Burbank Today
After a pedestrian accident, focusing on recovery should be your top priority. Let Venerable Injury Law handle the legal process for you. With skillful negotiation and litigation abilities, we  can obtain the maximum compensation you deserve.
Don't leave your financial recovery to chance; seek legal representation to protect your rights. Our team is dedicated to achieving the best possible outcome for clients and will fight to hold negligent drivers accountable. Contact us today for a free, no obligation case evaluation.
We believe that our experience, dedication, and personalized approach set us apart from the rest.