Unfortunately, serious accidents occur on a regular basis in Sylmar, leaving victims with potentially life-altering injuries and significant medical expenses. If you've been hurt in an accident caused by another person, you shouldn't have to pay out-of-pocket for medical treatment and vehicle repairs.
Instead of footing the bill yourself, consider working with a Sylmar personal injury attorney from Venerable Injury Law. Our team can draw on their resources and impressive experience to get you the insurance payment you need to protect your health, finances, and future.
Accidents that a Sylmar Personal Injury Lawyer Can File a Claim For
Our attorneys have experience working on a variety of different cases for accident victims suffering from a number of different injuries. They have what it takes to recover a fair insurance settlement for losses caused by any of the following incidents:
Auto Accidents
Even a minor car accident can leave you with a considerable amount of medical expenses, vehicle repair costs, and lost wages. Whether you've been in a minor collision or a severe crash, you can turn to our personal injury lawyers from Sylmar for help.
They'll investigate the crash you were injured in, identify the at-fault party, and file a facts-based claim with the insurance company. When all is said and done, it's highly likely that you'll walk away with the compensation you need to cover your treatment expenses and get your life back in order. 
Pedestrian Accidents
Pedestrian accidents often lead to more serious injuries and health complications than other auto collisions because pedestrians are extremely vulnerable to the force of a moving vehicle. If you've been struck by a careless driver while crossing the street or simply walking along the side of the road, you'll need to work with a lawyer to get your medical bills reimbursed.
A personal injury attorney from our team in Sylmar can determine if you're eligible to receive compensation and build a strong claim on your behalf. They can work tirelessly to hold the negligent driver responsible for any of the following pedestrian accident injuries:
Neck, face, and head injuries
Slip and Fall Incidents
Any business, homeowner, or property owner that invites guests onto their premises must remove potential safety hazards or at least warn visitors about foreseeable safety risks. When property owners fail to take reasonable steps to protect guests, they can be held accountable for injuries and financial losses.
If you've slipped and fallen on another person or entity's property, our Sylmar personal injury lawyers can help you file a premises liability claim. If your claim is successful, you'll likely receive the money you need to cover your medical bills, lost wages, and other accident-related expenses.
Additional Accidents
The above-mentioned incidents are just a few of the situations we can help you recuperate from. Our team can also provide effective legal advice and skilled representation for individuals who've been involved in any of the following accidents:
We will work tirelessly to help you recover the compensation you need to move forward with your life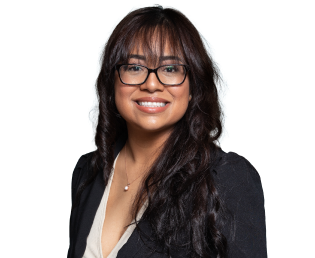 Our Lawyers Can Use Technology to Jumpstart Your Recovery Process
At Venerable Injury Law, we can use technology to help you make a full physical and financial recovery. Here's how our Sylmar personal injury attorneys will use tech to make your life easier after an accident:
Record Your Post-Accident Challenges
Many accident victims go uncompensated for the pain, emotional distress, and other inconveniences they experience after an accident. Our legal team hates to see wrongfully injured individuals suffer because they didn't receive financial remedies for their pain and suffering and other post-accident challenges.
That's why we use our very own ClaimTrack app to record the ways in which your life is affected by the accident. We'll take the information you input into the app and use it to recover the compensation you need to make your recovery process as comfortable as possible. 
Assist in Your Physical Recovery
Our personal injury attorneys in Sylmar will also use the ClaimTrack app to notify you about your scheduled medical appointments, so you won't miss the treatments you need to restore your health. In addition to our app, we also use innovative technology to allow our clients to perform rehabilitation therapy at home.
If you need physical therapy to recuperate from your accident but can't make it to your provider's offer because your injuries prevent you from driving, the solutions we offer can help you get better without leaving your home.  
Keep You Updated on Our Progress
Lastly, our ClaimTrack app can keep you updated on your case. You'll be able to use it to check on your vehicle repair status and even access information regarding settlement negotiations. We hope all the innovative features and perks we offer give you peace of mind and the resources you need to improve your health after an accident. 
We will treat you with the respect and compassion you deserve.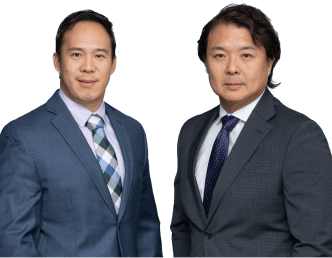 Don't Delay Meeting With a Personal Injury Lawyer from Sylmar
If you need to take legal action for injuries suffered in a car crash, truck accident, or another type of incident, it's important to get in touch with an experienced lawyer as soon as possible. That's because California has a strict filing deadline for all personal injury lawsuits. 
Code of Civil Procedure § 335.1 gives you two years from the date of the incident you were injured in to file a civil suit. Delaying your case will only increase your chances of missing the filing deadline, which would prevent you from getting the damages you're owed. 
Our Personal injury lawyers in Sylmar have over 20 years of combined experience representing injured individuals. They're aware of all the requirements you must meet to file a successful suit and can make sure that yours is submitted correctly. 
Schedule a Free Consultation With a Skilled Lawyer in Sylmar, CA
Dealing with painful injuries from an accident you didn't cause can be extremely frustrating. To make matters worse, filing a claim involves a number of difficult steps that you might not have time to take if you're focused on recovering from your injury.
Fortunately, the team at Venerable Injury Law can take care of every aspect of your case and fight for the damages you need to afford medical treatment, replace lost wages, cover property damage expenses, and cope with the pain you're experiencing. 
Contact us today to schedule a free consultation with an experienced Sylmar personal injury attorney. If they agree to help you pursue compensation, you can be confident that your case is in excellent hands.
We believe that our experience, dedication, and personalized approach set us apart from the rest.