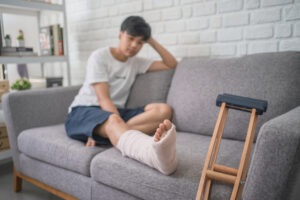 You do not have to try to seek compensation on your own after an accident in South Gate, California. Instead, you can turn to a law firm that puts you first and focuses on caring for the community. A South Gate personal injury attorney can assist with all your legal needs. 
Our team at Venerable Injury Law has experience handling serious legal cases. We investigate and gather evidence for our clients, assisting with all aspects of your claim and focusing on compensation for your medical expenses and other losses.
Find out more by completing our online contact form or calling us. 
What Personal Injury Cases do We Handle?
The Venerable Injury Law team can assist you if you sustained injuries due to someone else's negligent actions. For example, we can use our legal training to help clients dealing with injuries caused by: 
Find out more about the services we offer the community by contacting a South Gate personal injury lawyer now. 
We will work tirelessly to help you recover the compensation you need to move forward with your life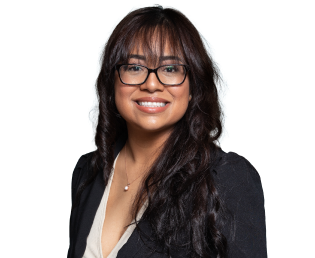 What Funds do You Get After a South Gate Accident?
A South Gate personal injury attorney can review all the expenses associated with your accident. We take steps to bring our clients funds to cover their: 
Current and future healthcare costs in South Gate 

Lost income after a South Gate accident

Diminished potential for earning 

Property damage in South Gate
Your attorney may also focus on the pain and suffering caused by your accident. We look into these non-economic damages on behalf of clients in our community, working diligently to ensure the liable party covers all your expenses. 
How Much Compensation do You Get in South Gate?
We consider the specific damages you qualify for after a South Gate accidental injury. Generally, the funds you receive depend on the severity of your injuries and the amount of care you require to recover. 
A personal injury attorney in South Gate, CA, can review your claim to provide more information if you're dealing with broken bones, a traumatic brain injury (TBI), paralysis, limb loss, or internal injuries. 
We will treat you with the respect and compassion you deserve.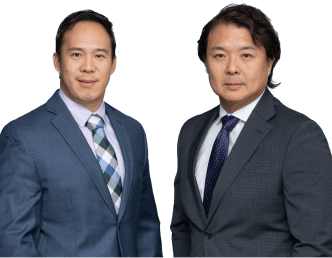 How does a Personal Injury Attorney Help in South Gate?
Working with a South Gate personal injury attorney gives you comprehensive assistance with all aspects of your claim. We begin by providing you with answers through a free initial consultation, giving us a chance to listen to your concerns and offer advice. 
If we take on your claim in South Gate, we can investigate the circumstances around your accident. We adapt our investigative strategies to meet your specific needs. Depending on your situation, we may: 
Speak to witnesses who saw your accident

Visit the accident scene and collect evidence 

Get copies of your police report and any accident reports 

Look for photo and video records of the accident 
Your personal injury lawyer in South Gate, CA, can use the evidence about your accident to build a claim for damages. We often negotiate settlements out of court for our clients, standing up to insurance agents on your behalf. 
However, we're also prepared to take your claim to court when necessary. 
Why Pick Us for Your South Gate Personal Injury Claim?
Our team focuses on supporting the community, and we consider assisting clients with personal injury cases part of that duty. We strive to bring our clients real results that have an appreciable impact on their lives as we advocate for our community. 
We can direct you to organizations and guides that can provide you with additional help after an accident, even if we cannot provide direct assistance. 
We stand behind our record when handling personal injury cases in South Gate. Our 90% of clients who come to us for assistance receive funds up to the maximum limit of the insurance policy for their claim. 
We Focus on Your Needs with the ClaimTrack App
Working with our team gives you access to our ClaimTrack app. This app provides information about your medical appointments and the status of things like vehicle repairs in real-time. You can enter information about your experiences after an accident directly into the app.
We use the information you provide through the ClaimTrack app to learn about the impact of the accident on your life, giving us a better understanding of your situation. 
You are not just a case number – you are our top priority.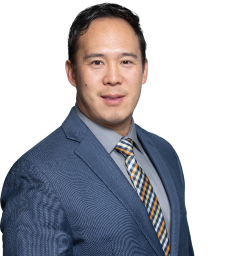 How Long do You Have to File a Personal Injury Claim?
You have a specific amount of time to file a personal injury claim in California. The state's statute of limitations controls how long you can wait to move forward with a legal claim for compensation. 
Generally, you have two years to proceed with your claim. However, exceptions can reduce your available time, so we recommend contacting a South Gate personal injury attorney immediately to discuss deadlines for your situation. 
How Fast Can You Resolve a South Gate Personal Injury Case?
The time it takes to wrap up your personal injury case in South Gate, CA, can vary. Generally, lawyers resolve cases more quickly if you settle with insurance agents. However, some insurance companies refuse to offer fair damages. 
Your South Gate personal injury lawyer may help you file a lawsuit in these cases. Court cases usually take longer to conclude but can provide you with funds to cover all your losses in some situations. 
Speak to Us After an Accident in South Gate, CA
You can contact the professionals at Venerable Injury Law for assistance in building a legal claim after an accident. Your South Gate personal injury attorney can help you understand California's legal system while always putting your best interests first. 
Take charge of your future now by turning to a firm that focuses on the community. Call or complete our online contact form to get started.
We believe that our experience, dedication, and personalized approach set us apart from the rest.