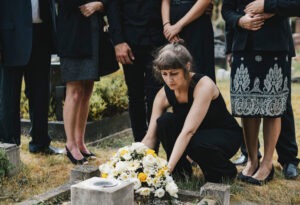 Losing a loved one due to someone else's negligence is an incredibly challenging and heart-wrenching experience. In these difficult times, it is crucial to have a South Gate personal injury attorney with the experience and knowledge to handle your case and genuinely cares about your well-being.
At Venerable Injury Law, we are committed to providing you with the highest level of legal support while treating you and your family with compassion and respect. Our wrongful death attorneys in South Gate strive to guide you through the legal process, alleviating your burden as much as possible.
A Wrongful Death Attorney Can Help You With All Aspects of Your Case
A wrongful death attorney plays a crucial role in seeking justice and fair compensation for the surviving family members. We will gather evidence, interview witnesses, work with expert witnesses if necessary, and build a strong case to prove that the defendant's negligence caused the death of your loved one.
Our team will also handle all legal aspects, including the accurate and timely filing of documents, aggressive negotiation with insurers and opposing parties, and representing you in court if the case goes to trial. Their goal is to ensure that you receive the compensation you deserve to cover medical expenses, funeral costs, lost income, and the emotional pain and suffering you have endured.
The amount of damages awarded in a wrongful death lawsuit depends on a number of variables. Key considerations that may be examined while determining financial compensation are as follows:
Economic Damages
Economic damages refer to the tangible financial losses suffered by the surviving family members. These include medical expenses, funeral and burial costs, lost income, and potential future earnings that the deceased would have provided.
Non-Economic Damages
Non-economic damages are intangible losses that are more challenging to quantify. They encompass the emotional pain and suffering, loss of companionship, and the impact on the quality of life experienced by the surviving family members.
Age and Health of the Deceased
The age and overall health of the deceased person are significant factors. If the deceased were young and in good health, their potential future earnings and contributions to the family may be higher, resulting in larger compensation amounts.
Dependents and Beneficiaries
The number of dependents and beneficiaries affected by wrongful death plays a role in determining compensation. If there are multiple dependents relying on the deceased's financial support, the compensation may be higher to account for the increased impact on the family.
Circumstances of the Wrongful Death
The specific details surrounding the wrongful death incident are crucial. Factors such as the severity of negligence or misconduct, the extent of harm caused, and any aggravating circumstances can influence the compensation amount sought.
Contributory Negligence
In some cases, if the deceased was partially responsible for the incident that led to their death, the compensation amount may be adjusted based on the concept of contributory negligence. The compensation awarded may be reduced proportionally to the level of fault assigned to the deceased.
Insurance Coverage and Assets
The available insurance coverage of the responsible party and their assets can impact the compensation amount. If the responsible party has significant insurance coverage or assets, it may increase the likelihood of obtaining a higher compensation award.
Keep in mind that the particular elements taken into account in any given wrongful death case may change depending on the applicable law and the specifics of the case. In order to properly evaluate these elements and establish the right level of compensation to seek in your case, you need to consult with an experienced South Gate wrongful death attorney.
We will work tirelessly to help you recover the compensation you need to move forward with your life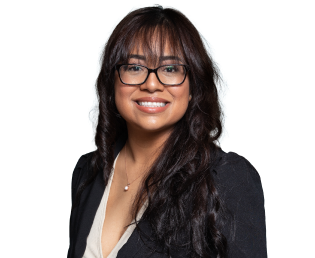 Why Choose Venerable Injury Law?
At Venerable Injury Law, our wrongful death attorneys in South Gate are dedicated to providing exceptional legal support while prioritizing your well-being. Here's why you can trust us to handle your case:
Experience
Our legal team has substantial practice representing clients in wrongful death lawsuits. We are fully aware of the complicated legal issues at play, and we have the knowledge and skills necessary to effectively advocate for you. Many families have benefited from our assistance in obtaining substantial compensation for difficult claims.
Compassion and Care
We take a sympathetic, client-centered approach to each case, standing by you and your family and answering your questions every step of the way. You may rest assured that you and your loved ones will be treated with the utmost consideration.
Personalized Attention
We understand that every case is unique, and we tailor our approach to meet your specific needs. Our attorneys will take the time to listen to your concerns, answer your questions, and develop a legal strategy that best serves your interests.
Dedication to Justice
We will not rest until justice has been done. We will work tirelessly to ensure that those responsible for your losses are held accountable and that you are compensated fairly for your losses. You can trust that we will advocate fiercely on your behalf.
We will treat you with the respect and compassion you deserve.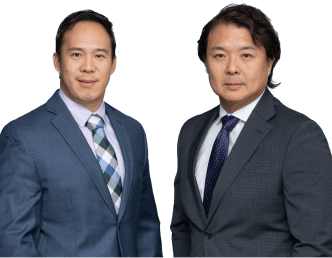 Contact a Wrongful Death Law Firm in South Gate to Learn More in a Free Consultation
We are dedicated to seeking justice on behalf of our clients, holding responsible parties accountable, and pursuing fair compensation for your losses. With our comprehensive legal knowledge, unwavering commitment, and caring approach, we can be your ally during this difficult journey.
For a free, no-obligation review of your case, contact us today. Let us show you how we can help.
We believe that our experience, dedication, and personalized approach set us apart from the rest.