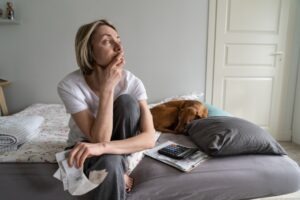 At immensely difficult times, understanding laws and the next steps can feel overwhelming. If a wrongful death has forever changed your family's future, you need advocates dedicated to both justice and care.
For years, the Venerable Injury Law Panorama City personal injury attorneys have strengthened families in their darkest hour by demanding answers, seeking full responsibility, and easing financial burdens. 
Loss leaves incalculable pains, but proper legal counsel can help to ensure your material welfare is secure. No family should shoulder this alone, and a wrongful death attorney in Panorama City can be your advocate.
Valid Causes of Action for Wrongful Death Claims
After such a devastating loss, it is crucial to understand the different legal options available. There are several other common causes of action we pursue:
Premises Liability
Property owners owe a duty of care to keep visitors safe. This involves accidents on another's property due to dangerous conditions like slippery floors, poor lighting in dangerous parking lots, lack of maintenance, or lack of handrails. Examples of these claims might include a fatal accident at an amusement park, nightclub, or hotel pool.
Negligent Security
If the death occurred during a criminal act that was reasonably foreseeable and preventable through proper protocols, locations can be held responsible. Examples include a lack of safety guards at a parking structure.
Dog Bites
When somebody is fatally injured by a dog, its owner can be sued for negligence in most circumstances. 
Dram Shop Liability
If an intoxicated driver caused a fatal collision and was over-served alcohol by a business, they can be held responsible
Motor Vehicle Accidents 
When a fatal accident results from negligent or reckless driving, transportation codes allow pursuing penalties from motorists. Motorcycle accidents and truck accidents commonly result in wrongful death claims.
Our wrongful death attorneys in Panorama City consider the unique circumstances of each event and explore every angle to maximize compensation and hold accountable all entities whose actions or inaction contributed to the loss of life. No detail is overlooked during our investigation.
We will work tirelessly to help you recover the compensation you need to move forward with your life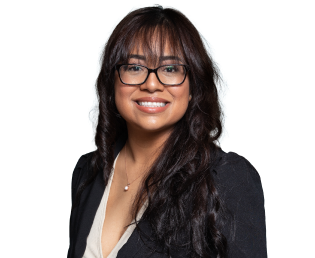 Establishing Accountability and Liability
Building an undeniable case requires meticulous investigation to gather evidence supporting your claims. Our wrongful death lawyers in Panorama City utilize our investigatory resources and accident reconstruction specialists to:
Collect police and medical examiner reports

Inspect accident/crime scenes

Obtain surveillance footage

Interview witnesses

Secure documents from involved companies or organizations

Hire expert witnesses, accident reconstructionists, or consultants when needed
Combined with our litigation experience, this process aims to identify and attribute liability wherever it exists. Proving liability lays the groundwork for achieving justice and is the cornerstone of a successful wrongful death claim.
We will treat you with the respect and compassion you deserve.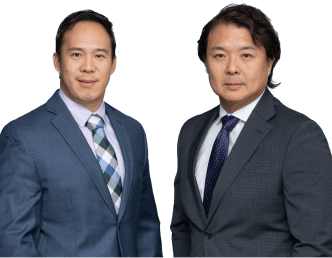 Assessment of Damages in a Wrongful Death Lawsuit
To build the strongest possible case, we undertake a thorough damage analysis. This process quantifies all expenses and monetary losses attributable to the death. Recoverable categories include:
Medical/funeral bills: Documenting final incurred costs is straightforward.
Economic losses: Lost financial support is determined based on the decedent's earning capacity over their work lifespan. Variables like occupation, income history and retirement are analyzed.
Non-economic losses: State statutes assign a monetary value to the decedent's role/companionship using benchmark amounts.
Intangible harms like grief are acknowledged but difficult to precisely measure. Our goal is to present a damages claim supported by objective data while reflecting the full impact on survivors. This demonstrates the defendant's liability in clear, measurable terms for maximum settlement potential. A well-substantiated evaluation is central to achieving justice through the legal system.
Maximizing the Settlement
Throughout negotiations with insurance providers or mediator-led court proceedings, we will aggressively advocate to ensure damages reflect the true impact this tragedy has left. No family deserves undue financial burdens compounding their grief.
Finding Resolution and Healing
While no outcome can undo heartbreak, proper legal remedy provides accountability, answers and relief. Our legal team aims to provide support to ease this difficult experience. Contact us for a confidential consultation – we are ready to assist your family through the legal process.
You are not just a case number – you are our top priority.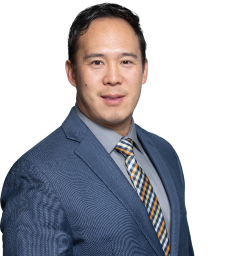 Contact a Panorama City Wrongful Death Law Firm to Learn More
We pursue relief through investigation, civil claims, and if needed, litigation – clarifying realities and restoring a sense of control. Our role is to walk with you, answer all legal questions with compassion, and pursue the maximum financial compensation possible on your behalf to ensure justice is done. 
We are here when you feel ready to discuss building the strongest possible case and honoring your loved one's memory through the legal process. Contact us today for a no-cost, no-obligation case evaluation to learn how we can help you.
We believe that our experience, dedication, and personalized approach set us apart from the rest.