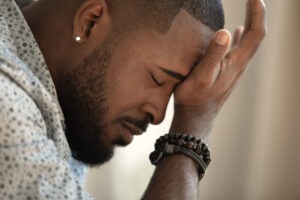 Losing someone you love in an accident that could have been prevented is an unimaginable tragedy. After the initial shock and grief, it's also natural to feel angry and to want answers. At times like these, you need a personal injury lawyer in Sylmar to pursue justice and compensation on your behalf.
The Sylmar wrongful death attorneys at Venerable Injury Law understand how difficult this process can be, and we know that nothing can bring back the person you lost. 
Our Sylmar personal injury lawyers are committed to helping families get the answers and compensation they need to have some degree of closure and relief after such a devastating event. 
What Are Some Examples of Accidents That Lead to Wrongful Death Claims?
There are several types of accidents and incidents that may give rise to a wrongful death lawsuit under California law:
Car accidents caused by a drunk or negligent driver  

Defective products or vehicle malfunctions that result in death 

Construction and workplace accidents due to safety hazards or violations   

Negligence by a property owner that leads to a fatal incident   
Essentially, any situation where someone's carelessness or failure to follow the proper standard of care causes the death of another individual may allow survivors to bring a wrongful death claim.
If you suspect your loved one's death resulted from negligence, a Sylmar wrongful death attorney can evaluate your case at no cost to you. We can review the evidence and circumstances to determine if you may have grounds for a case.
We will work tirelessly to help you recover the compensation you need to move forward with your life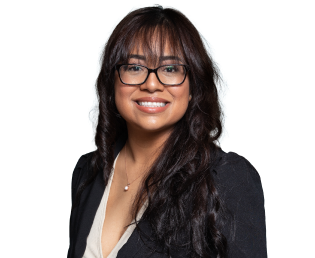 Who Is Eligible to File a Wrongful Death Claim?
Under California law, specific individuals considered the "heirs at law" of the deceased person may be eligible to bring a wrongful death lawsuit:
The deceased's surviving spouse  

Children 

Parents

Other heirs under California's law of intestate succession   
Other dependents of the decedent may qualify to file a claim. A wrongful death attorney in Sylmar can help you determine eligibility in your specific case.
We will treat you with the respect and compassion you deserve.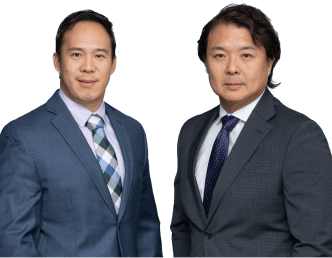 Types of Damages Recoverable in a Wrongful Death Lawsuit
Our firm's Sylmar wrongful death attorneys will fight to maximize the compensation awarded to your family. The main types of damages that may be recovered include:
Economic damages to compensate for lost financial support, including the deceased person's expected future income and benefits.

Non-economic damages for losses that are difficult to assign a dollar amount to, such as the loss of love, companionship, comfort, and protection. 

Funeral and burial expenses 

Punitive damages may also be awarded in some wrongful death cases where the defendant's actions were found to be especially reckless or malicious.  
While money cannot bring back your loved one, it may provide some resources to help you and your family adjust to the new realities of life without them. Our compassionate legal team strives to help clients through every step of the complex legal process.
It's Important to Act Quickly to Retain Your Right to Compensation
You typically have two years from the date of death to file a wrongful death lawsuit in California. This statute of limitations is established in California Code of Civil Procedure section 335.1, which specifies that an action for wrongful death must be brought within two years. 
The countdown begins on the date the deceased passed away, not when you discovered negligence may have led to the death. Therefore, it is crucial to consult with a wrongful death attorney as soon as possible after the death to evaluate your claim and file suit before the two-year deadline expires. 
For claims against public entities or employees, you have only six months to file under the California Government Claims Act. You can learn more about legal time frames by speaking with a wrongful death lawyer in Sylmar.
You are not just a case number – you are our top priority.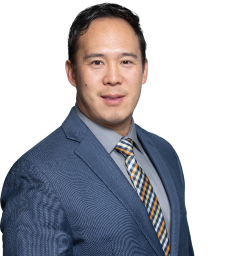 What Do I Need to Know About the Initial Consultation?
The free initial consultation is free of obligation and allows the attorney to assess if they can help. It is helpful to bring documentation to aid in our assessment. The attorney will discuss the two-year statute of limitations, confirming if a lawsuit can still be filed. 
We will explain potential damages like economic losses, loss of companionship, and emotional distress. Then we discuss how we would proceed, potentially filing a lawsuit, negotiating settlements, and trials. 
We also discuss our fee structure. We operate on a contingency fee based on a percentage of awards, so there is no upfront cost to you and no obligation to pay unless we recover compensation on your behalf.
Contact a Sylmar Personal Injury Law Firm for a Free Case Evaluation Today
If you have suffered a tragic loss due to another person's negligence or recklessness, you deserve answers and compensation for your suffering. The Sylmar wrongful death lawyers at Venerable Injury Law care deeply about helping families that have experienced the devastating loss of a loved one. 
We will carefully evaluate the facts surrounding your loss to determine if you have a valid wrongful death claim under California law. If so, we will aggressively pursue the maximum compensation for your pain and losses.  
Contact us today for a free case evaluation and to discuss your legal options. We seek to deliver justice for our clients while treating them with compassion, empathy, and respect.
We believe that our experience, dedication, and personalized approach set us apart from the rest.