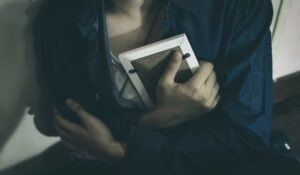 If you've lost a loved one due to another person's negligence, you may be entitled to compensation through a wrongful death lawsuit. But finding justice after such a painful loss can seem overwhelming. A Pacoima wrongful death attorney can guide you through the legal process and help ensure you receive fair compensation.  
The Pacoima personal injury lawyers of Venerable injury law understand how difficult it can be to take legal action. We can help you move forward and begin taking steps to seek justice and financial compensation to help your family look toward the future.
What a Wrongful Death Lawsuit Involves
Sometimes taking big steps can be overwhelming after the death of a loved one. It's important to understand that we will help you throughout the entire process. It can be helpful to know what to expect when you are considering legal action. When you file a wrongful death lawsuit in California: 
You'll need to prove the defendant's

negligence

caused the death of your loved one. Your Pacoima wrongful death attorney will gather evidence like witness testimonies, photos, and police reports.  

Your lawyer will seek the maximum compensation for economic losses and non-economic losses. Economic damages cover lost wages and financial support, while non-economic damages compensate for loss of companionship and mental anguish.

Your attorney will negotiate aggressively with insurance companies and opposing parties to improve your settlement.If negotiations fail, we'll file a lawsuit and the claim will likely be resolved through a settlement or trial.  

The entire legal process, from gathering evidence to negotiating a settlement, can take between 1 to 3 years depending on the complexity of the case. Your wrongful death attorney will guide you every step of the way.
A wrongful death claim can help bring you a sense of justice and provide much-needed financial compensation after such a devastating loss. You can reach out to our wrongful death attorneys in Pacoima to determine if you have a case and discuss your legal options in a free consultation.
We will work tirelessly to help you recover the compensation you need to move forward with your life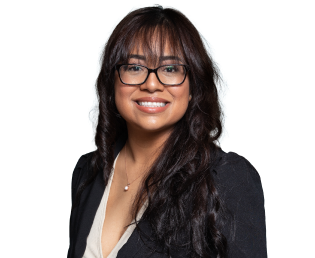 Frequently Asked Questions
It's common for loved ones to have many questions about the legal process. Here are a few of our most frequently asked questions.
Is There a Time Limit to File a Wrongful Death Claim in California?
In California, there is a two-year statute of limitations to file a wrongful death claim from the date of the decedent's passing. This means you generally have two years from the death of your loved one to file a lawsuit against the at-fault party in order to seek compensation. 
There can be exceptions, so It is important to consult with a wrongful death attorney in Pacoima as soon as possible to ensure your right to collect compensation.
What Is the Average Settlement for a Wrongful Death Lawsuit?
Settlement amounts vary greatly depending on the specifics of the case. Your Pacoima wrongful death attorney will consider all of your losses and perform a complete calculation to give you the most accurate estimate of the value of your claim.
What if I Cannot Afford to Retain a Lawyer Right Now?
We understand that pursuing a wrongful death lawsuit can be a financial burden on top of the emotional stress you're experiencing after such a tremendous loss. Our law firm works on a contingency fee basis, which means we only get paid if we successfully recover compensation for you. 
You pay no legal fees upfront or during the lawsuit; our fee is taken as a percentage of the final settlement amount. This model allows clients who could not otherwise afford to bring a lawsuit access to legal representation and the opportunity to seek justice and compensation. 
If we are unable to achieve a settlement, then you owe our firm nothing. We encourage you to schedule a free consultation so we can further discuss your case and determine if we can help pursue the maximum compensation you deserve. 
What Damages Can I Expect to Recover?
Your lawyer will evaluate your losses to help determine the damages in your case. Recoverable damages may include:
Economic Damages
This covers financial losses like:
Lost income or wages the decedent would have earned   

Loss of financial support the decedent would have provided    

Funeral and burial expenses

Loss of services the decedent provided    
Non-Economic Damages
Loss of companionship and support- the loss of the relationship you had with the decedent

Mental anguish and suffering caused by the wrongful death
Establishing the full extent of economic and non-economic damages is essential to maximizing the compensation you recover in a lawsuit. An experienced Pacoima wrongful death attorney can help gather all relevant evidence and documentation to support the highest possible damages award.
We will treat you with the respect and compassion you deserve.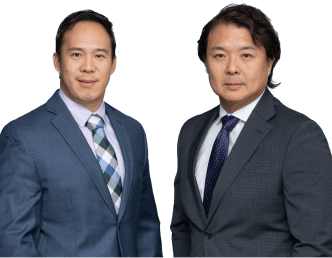 Contact Us Today To Learn How Our Personal Injury Attorneys In Pacoima Can Help
Losing someone due to another's negligence has left you suffering immense grief on top of the logistical challenges of obtaining justice and compensation. Our compassionate legal team can ease this burden, and help ensure you receive the full settlement you're owed.      
While no compensation can replace your loved one, a wrongful death claim can honor their memory and help prevent further tragedies. Filing a lawsuit also gives you a role in ensuring accountability.
Contact Venerable Injury Law today. We can answer your questions and determine if pursuing legal action is the right decision for you.
We believe that our experience, dedication, and personalized approach set us apart from the rest.