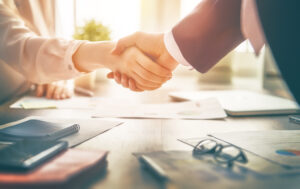 Dealing with the death of a loved one through no fault of their own is an unimaginable challenge to face. When someone else's actions result in a fatal accident, it is only right that those responsible are held accountable. 
The North Hill personal injury lawyers of Venerable Injury Law have decades of experience vigorously advocating for clients during the most difficult times of their lives. We guide families with compassion through every step of the legal process, from building a strong case to maximizing financial compensation allowable under the law. 
You do not have to search for answers or justice alone. Our North Hill wrongful death lawyers are here to support you.
What Is a Wrongful Death Claim?
A wrongful death lawsuit is a legal claim filed by the relatives of someone whose death was caused by the wrongful act or negligence of another person or entity. It allows the loved ones to recover financial compensation for losses they suffered due to the decedent's untimely passing. 
Some examples of accidents that result in these types of claims include:
We will work tirelessly to help you recover the compensation you need to move forward with your life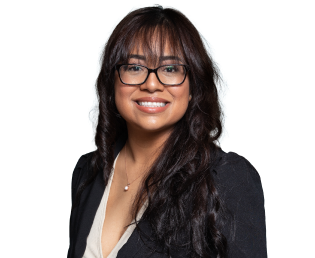 How a North Hill Wrongful Death Lawyer With Our Firm Can Help You
Even when the cause of death and the liable parties seem to be obvious, it isn't always a simple process to prove negligence and collect the compensation you are entitled to. Insurance companies and opposing attorneys may attempt to blame the victim for their accident or offer you a lowball settlement. 
There are many tactics used by insurance companies to reduce or deny claims and exploit grieving families. Here is how our attorneys can help ensure that you are treated fairly and your rights are protected: 
Proving Negligence Through a Thorough Investigation
One of the first steps our attorneys take is conducting a thorough investigation into the circumstances surrounding the death. We work to obtain records such as police reports, medical examiner findings, and witness statements.
Establishing that another party breached their duty of care through negligent, reckless, or illegal actions is crucial to building a valid legal case. We may also seek out expert consultants who can help analyze complex factors like vehicle parts defects and dangerous premises conditions.
Because of the comprehensive nature of our investigative process and the resources we have at our disposal, we have been able to secure substantial compensation for California families. When you entrust your claim to us, you can be assured that no stone will be left unturned. 
Assessing Financial Losses Suffered by Survivors
Another important element is documenting the financial losses inevitably suffered by the decedent's beneficiaries due to the premature loss of life. This may include estimates of lost wages and household services, as well as the monetary value of companionship. 
Our wrongful death lawyers work compassionately with grieving families to compile records of employment earnings history, expenses related to dependent care previously provided, and details of the close family bond that was so sadly taken away. 
Recoverable damages may include:
Medical Expenses

Funeral costs

Loss of future income

Loss of services

Loss of companionship

Mental anguish
Acting Within Statute of Limitations Timeframes
The strict statute of limitations leaves little room for delays in pursuing legal action after a death has occurred. Our lawyers are aware of these pressing deadlines and immediately begin gathering initial case facts and arranging expert consultations. 
Under California Code of Civil Procedure §335.1, the statute of limitations for a wrongful death claim is two years from the date of death in most cases. Certain circumstances can reduce this time frame, so it's crucial to seek legal advice as soon as possible.
We understand the urgency in moving forward promptly to preserve the ability to seek justice and closure through the civil court system.
We will treat you with the respect and compassion you deserve.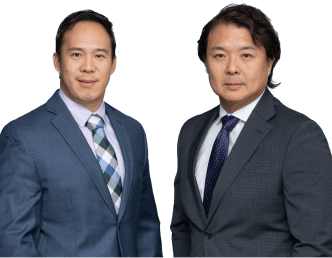 Maximizing Financial Recovery to Support Survivors
Because of the immense loss your family has endured, it is important to seek the maximum compensation possible to help ensure that you aren't left with undue financial burdens. Your wrongful death lawyer in North Hill will thoroughly evaluate the damages in your claim. 
We work to maximize the compensatory damages you recover by:
Determining the Full Scope of Damages Owed
Once negligence is established, our focus shifts to demonstrating the complete totality of losses. This may encompass not just lost income but the loss of services that a loved one provided. We relentlessly advocate for highly compensatory awards that truly reflect the profound value of the life lost.
Leveraging Experience to Negotiate Optimal Settlements
Rather than risk an unpredictable trial, the vast majority of wrongful death cases are resolved through negotiated settlements. 
Our personal injury attorneys utilize their wealth of previous litigation successes to maximize the settlement value through well-calculated legal strategies and aggressive negotiation. We always work hard to achieve the strongest possible resolution for grieving families.
Contact a North Hill Wrongful Death Law Firm Today
At Venerable Injury Law, our team is dedicated to helping people in their greatest times of loss and tragedy. You do not have to mourn or seek answers alone. Our legal team can help lift the burden of legal paperwork, negotiations, and other matters so you can begin to heal. 
Our consultation is free, and we work on a contingency fee basis, so there is no out-of-pocket cost to you. Contact us to discuss your claim and learn how we can help.
We believe that our experience, dedication, and personalized approach set us apart from the rest.