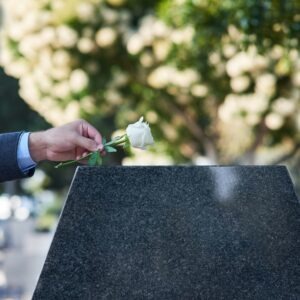 Losing a loved one in a tragic accident leaves a void in your life that can never truly be filled. At Venerable Injury Law, we understand the heartache of suffering such an immense loss. 
Our compassionate Alhambra wrongful death attorneys have decades of experience battling insurance companies and negligent parties to help grieving families get the maximum financial relief possible through legal compensation. 
We know how complex and confusing pursuing a wrongful death lawsuit can seem alone. That's why our Alhambra personal injury lawyers can guide you every step of the way, aggressively pursuing all avenues of justice and relief available under the law. 
Contact us anytime for a free consultation. We'll answer your questions with empathy, transparency, and honesty so you can determine how we might assist you in seeking the accountability and resources you deserve during this difficult time.   
What Is a Wrongful Death Lawsuit?
A wrongful death lawsuit seeks to recover compensatory damages for financial losses to the surviving heirs as a result of the death. This generally includes compensation for the loss of financial support, household services and companionship among other damages.
The defendant in a wrongful death suit is typically a person or entity whose negligence or wrongdoing contributed to causing the decedent's death. Proving negligence requires a thorough investigation by an experienced Alhambra wrongful death attorney to determine if the defendant breached a reasonable duty of care which directly led to the fatal accident or incident.
We will work tirelessly to help you recover the compensation you need to move forward with your life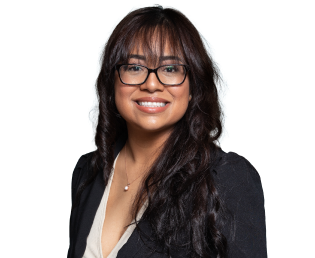 What Does a Wrongful Death Attorney Do?
Wrongful death lawsuits are complex and time consuming. An experienced attorney can handle all required legal filings, discovery requests, depositions and court proceedings. The goal is to assign liability, hold responsible parties accountable and achieve full and fair financial compensation for the losses experienced by the surviving heirs. 
A wrongful death lawyer in Alhambra can determine if there was negligence, request necessary documents from the defendant, gather critical evidence, negotiate with insurance companies,  and represent the client's interests while protecting their rights.
We will treat you with the respect and compassion you deserve.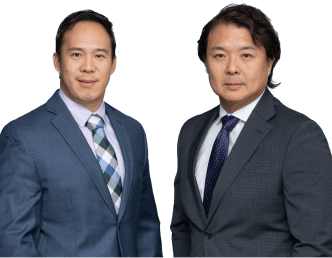 What Kinds of Damages Are Typical in a Wrongful Death Claim in Alhambra?
Wrongful death suits seek to fully and fairly compensate surviving heirs for the wide range of economic, emotional, and psychological losses resulting from the wrongful or negligent death of their loved one.
There are a few main types of damages typically sought in wrongful death lawsuits:
Economic damages seek compensation for financial losses to the surviving heirs caused by the death. This may include:
Lost financial support:

The estimated income and benefits the decedent would have contributed over their lifetime. Calculated based on work history, earnings, age and health.   

Lost household services:

The value of tasks like cooking, cleaning and childcare the decedent previously provided. Assessed through actuarial tables.

Funeral and burial expenses

: Costs incurred by the family due to the death.
Non-economic damages compensate for intangible losses suffered by heirs, including:   
Loss of companionship:

The emotional value of the decedent's presence, love and affection.    

Mental anguish:

The pain, grief and suffering experienced by the heirs due to the loss of their loved one.
In cases of especially negligent, reckless or willful conduct, punitive damages may be awarded to punish the defendant and deter similar behavior. Typically requires "malice or outrageous conduct."  An experienced Alhambra wrongful death attorney can determine the types of damages most applicable to your case based on the circumstances and jurisdiction.
What Are Common Causes of Wrongful Death?
Here are some common causes of wrongful death in Alhambra:
Car Accidents
Vehicle collisions are a leading cause of wrongful death in LA County. Factors like speeding, distracted driving, DUI, and vehicle defects can all lead to fatal crashes.
Premises Liability
When dangerous conditions on someone's property lead to another's death, it can be grounds for a wrongful death claim. Examples of premises liability accidents include improper security, fire hazards, dog bites, or poor maintenance.
Pedestrian Accidents
When drivers fail to yield to pedestrians, speed, drive distracted or impaired, or vehicles have safety defects, it can lead to fatal pedestrian collisions. These give families legal recourse.
Commercial Trucking Accidents
Negligent commercial truck drivers who cause crashes resulting in death may give rise to wrongful death claims against the driver and trucking company.
Motorcycle Accidents
Motorcycle fatalities often occur due to the actions of reckless or inattentive drivers in other vehicles. The at-fault party may be held liable through a wrongful death lawsuit.
An experienced wrongful death attorney in Alhambra can investigate the circumstances surrounding the death of your loved one and determine if there are viable legal options to pursue financial compensation through a lawsuit.
You are not just a case number – you are our top priority.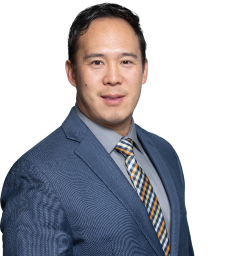 Contact Us Today to Discuss Your Legal Options
Losing someone you love due to the negligence or recklessness of others is an unimaginable tragedy. After such a loss, it is natural to desire answers, accountability, and resources to help move forward. 
Our compassionate Alhambra wrongful death attorneys can guide your family through every step of pursuing a wrongful death lawsuit with competence, sensitivity, and diligence. 
We will investigate what happened, build the strongest case for liability, and fight tenaciously to help you obtain the maximum financial compensation the negligent parties should be legally obligated to pay. Call on our experience so that you may take a step toward peace and justice. Contact Venerable Injury Law today for a free consultation.
We believe that our experience, dedication, and personalized approach set us apart from the rest.