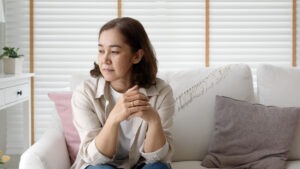 Dealing with the tragic and unexpected loss of a loved one is devastating – now is the time to let experienced legal professionals help you explore all viable options.
As a trusted wrongful death law firm, Venerable Injury Law is dedicated to helping families find answers and justice following the untimely passing of a family member. Our Anaheim personal injury attorneys understand the grief and confusion that accompanies such profound loss.
More than just lawyers, we are allies who will guide victims' families with sensitivity, answering questions and mapping out a path forward during this unimaginably difficult period. Through determined yet compassionate advocacy, our wrongful death lawyers in Anaheim work tirelessly to hold those responsible accountable.
You Have Legal Options in Wrongful Death Cases
Wrongful death refers to an untimely passing due to another's negligence or intentional act. This could stem from car accidents, dangerous premises, or other types of accidents. If you believe you may have a valid claim, our wrongful death attorneys in Anaheim can review your case for free.
At times of tragedy, navigating complex legal processes is the last thing families need to worry about. Let our firm assist with what comes next.
We will work tirelessly to help you recover the compensation you need to move forward with your life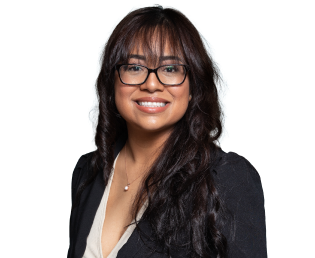 A Wrongful Death Lawyer Can Help You Navigate Challenges in Your Claim
There are several potential challenges in proving fault or liability in a wrongful death case:
Lack of Witnesses
If no one directly witnessed the incident, it can be difficult to determine exactly what happened. An attorney can investigate to locate witnesses or find other sources of evidence, such as traffic cameras, to validate your claim.
Comparative Negligence
California observes the legal principles of comparative negligence. If the deceased shares some responsibility, it may reduce the defendant's liability and reduce the amount of damages you receive. The insurance company for the opposing party is likely to dispute their responsibility. An attorney can defend the deceased against allegations of liability and fight for a full and fair recovery.
Pre-Existing Medical Conditions
The defense may argue an underlying illness contributed to or caused the death. With the right evidence and help from an attorney, you can overcome these types of arguments and hold the responsible party accountable for their negligence.
Passage of Time
Delay in filing suit allows evidence to degrade or disappear over months/years. This is why contacting an Anaheim wrongful death attorney is important as soon as possible after a fatal accident.
Overcoming these hurdles requires extensive investigation, vetting all liability theories, and compelling courtroom presentation of fault. It's critical to build the strongest possible case. This is why legal representation builds a successful claim.
We will treat you with the respect and compassion you deserve.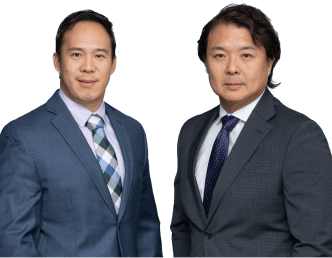 How Are Damages Determined in a Wrongful Death Case?
There are a few key factors that attorneys consider when determining the amount of compensation beneficiaries may deserve in a wrongful death case:
Economic Damages
The economic losses suffered by the beneficiaries. This includes estimating lost financial support, such as the decedent's earnings potential over their work life, as well as the household services they provided.
Relationships
The nature of the relationship between the deceased and the beneficiaries. Closer relationships like spouses/children generally merit higher compensation than more distant relatives.
Age
The age and life expectancy of the deceased. Younger individuals with many productive working years left result in greater economic losses.
Non-Economic Damages
Evidence of non-economic damages like loss of companionship, mental anguish, and grief. This can be supported by witness impact statements.
Funeral Costs
Funeral/burial expenses and any other costs incurred by the estate.
Precedents
Results from the precedents set by past similar cases regarding typical damage awards.
Financial Consultation
Consultations with forensic accountants and economists who analyze work histories and earnings data can calculate the economic value of relationships and lifetime income.
The goal is to reasonably quantify all financial support and benefits the beneficiaries lost due to the untimely death. Experienced attorneys draw on multiple factors and data sources to recommend a justified settlement or damages demand.
How Our Anaheim Wrongful Death Lawyers Can Help You With Your Claim
Our dedicated wrongful death attorneys provide:
Legal Guidance and Advice
Compassionate guidance through the legal process, with dedicated client advisors providing emotional support and timely answers to any legal or procedural questions that arise.
Investigation
A thorough investigation of negligent and/or intentional acts utilizing our extensive network of medical experts, private investigators, and accident reconstruction specialists to analyze all relevant evidence and probe all potential sources of liability.
Preparation and Negotiation
Pursuit of the strongest claims against the at-fault parties through expert negotiation from a position of strength while preparing diligently for potential litigation by vetting all liability theories and bolstering cases with supporting documentation.
Representation
Courtroom representation if pre-trial settlement negotiations are unsuccessful, with skilled trial attorneys presenting compelling wrongful death cases to judges and juries seeking justice and the full compensation beneficiaries deserve.
You are not just a case number – you are our top priority.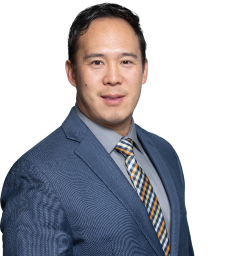 Contact Us Today for a Free Case Evaluation
A single conversation with us can alleviate uncertainties families face after a loss. We aim to honor your loved one's legacy through determined advocacy. At Venerable Injury Law, our team is here to guide you through this challenging time. 
We understand the emotional toll of losing a loved one in tragic circumstances and are dedicated to delivering compassionate support and expert advocacy on your behalf. Our attorneys will diligently investigate the facts of the case and build the strongest arguments for liability and compensation. By partnering with us, you can focus your energy on grieving while we work to pursue the justice and closure you deserve. Please contact us to schedule a free consultation to discuss your wrongful death case.
We believe that our experience, dedication, and personalized approach set us apart from the rest.