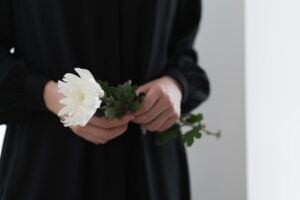 Losing a loved one is devastating under any circumstances. But when a death could have been prevented through the actions of another individual or company, the grief, and frustration are compounded.
If negligence or willful misconduct led to the untimely passing of your spouse, child or other family member, you deserve justice and answers. Our wrongful death attorneys in North Hollywood are committed to helping you achieve both. 
With years of experience litigating complex wrongful death cases, The North Hollywood personal injury lawyers of Venerable Injury Law will investigate, identify those responsible, and build a compelling legal claim rooted in California wrongful death laws—all while showing you and your family compassion every step of the way. 
What Is a Wrongful Death Lawsuit?
In California, Civil Code Section 377.60 allows certain individuals to file a wrongful death lawsuit on behalf of the deceased's surviving heirs when someone's wrongful act or neglect resulted in death. The purpose of the lawsuit is to recover damages for losses suffered by the decedent's family due to the fatal events.
We will work tirelessly to help you recover the compensation you need to move forward with your life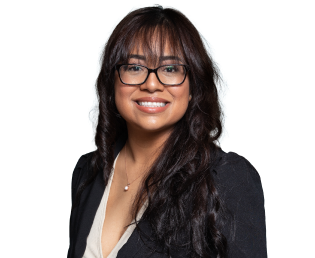 How Can a Lawyer Help Me?
Winning appropriate compensation necessitates aggressive legal tactics from the start.To maximize financial remedies for your devastating loss, we will pursue all available legal avenues, including insurance company settlement negotiations and, if needed, a vigorous defense at trial leveraging our attorneys' decades of experience handling complex wrongful death cases.
Our North Hollywood wrongful death lawyers can help you by performing the following:
Investigation Process
Our lawyers will conduct a thorough investigation into the circumstances surrounding your loved one's death, including reviewing photos, police reports, witness statements, medical records, autopsy results, and any other relevant evidence. We may even dispatch our own investigators to interview witnesses and examine the accident scene.
Building the Claim
Once we've gained a full understanding of what happened, we'll identify the responsible parties based on the legal theories of negligence, product liability, premises liability, etc. We'll then build a strong legal claim rooted in California wrongful death laws that articulates how the defendant's actions or failures led directly to the decedent's death.
Pursuing Compensation
If settlement negotiations fail to achieve a fair outcome for our clients, we're prepared to take the case to trial. Our personal injury attorneys in North Hollywood have decades of trial experience litigating complex wrongful death cases aggressively on behalf of grieving families. Our goal is always to maximize compensation for their devastating loss.
Helping Clients Heal
Beyond simply securing financial remedies, our lawyers seek to support our clients through this incredibly difficult process however we can. We recognize that wrongful death lawsuits are as much about seeking justice, accountability and closure as they are about pursuing damages and compensation.
We will treat you with the respect and compassion you deserve.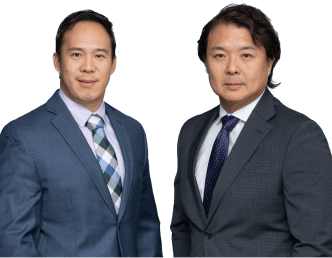 Conditions for a Wrongful Death Claim
Every accident is unique, and many factors will determine whether there are grounds for a claim. We welcome the opportunity to explain your legal rights and options in plain language, answer your questions and determine the best path forward.
Generally speaking, to qualify for a California wrongful death lawsuit, the following conditions apply:
The death was caused by another's negligence or intentional misconduct  

The death shortened the decedent's natural life expectancy   

There are identifiable defendants responsible for the death       
Am I Eligible to File a Wrongful Death Claim?
Typically following individuals have legal standing to file a California wrongful death claim:
The personal representative, or executor, of the estate

The deceased's spouse or domestic partner       

The deceased's children or stepchildren

The deceased's parents (if there are no spouse or children) 
Families exist in many forms and others may be eligible depending on the circumstances. It is important to speak to a wrongful death attorney in North Hollywood to establish your eligibility to take legal action. 
You are not just a case number – you are our top priority.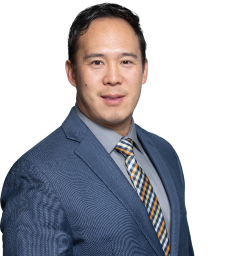 Damages in a Wrongful Death Lawsuit
Wrongful death lawsuits seek to compensate the heirs for various losses incurred due to the fatal events. Common types of damages awarded in these cases include:
Economic losses for earnings and household services the decedent would have provided

Medical and funeral expenses borne by heirs   

Noneconomic damages for loss of companionship and mental anguish  

Punitive damages in cases of intentional misconduct or conscious disregard for human life
Our North Hollywood wrongful death attorneys will work to build the strongest case possible to maximize the compensation you receive and provide some measure of relief so you can move forward
Learn How We Can Help You Hold Negligent Parties Accountable
If negligence or reckless misconduct caused the premature death of your loved one in North Hollywood, our sincere condolences. We know this devastating loss leaves behind not just emptiness but also unanswered questions and a need for justice. 
Our compassionate wrongful death lawyers in North Hollywood are here to help you pursue the answers, accountability and fair compensation you deserve through all available legal avenues.
We will thoroughly investigate the circumstances surrounding your loved one's passing, identify any individuals or entities that may bear responsibility, and build a compelling wrongful death claim rooted in California law. 
Throughout this emotional process, we will treat your family with sensitivity, discretion and urgency, fighting relentlessly on your behalf. To begin pursuing justice and relief for your loved one's wrongful death, contact Venerable Injury Law for a free consultation.
We believe that our experience, dedication, and personalized approach set us apart from the rest.