Losing someone you love due to the negligence or wrongdoing of another individual or organization is an unimaginably painful experience. The family is often left with unanswered questions, immeasurable grief, and financial burdens.
Pursuing a legal claim for compensation and justice with help from El Monte wrongful death attorney could offer at least some relief and the resources you need to rebuild your life. While no amount of money can return your loved one, a wrongful death lawsuit may provide a path forward.
The El Monte personal injury lawyers of Venerable Injury Law have years of experience helping families pursue justice and compensation after a tragic loss, and we are here to guide you through the legal process with care. With our steadfast representation, we work to make sure the full facts of your case come to light and the liable parties are held appropriately responsible.
What Is a Wrongful Death Claim?
Wrongful death is a term in the legal world that refers to a lawsuit brought against a person or entity responsible for causing someone's death due to negligence or wrongdoing. The survivors who suffer damage from the decedent's death can seek legal recourse.
Three key components must be present in a wrongful death claim:
The death was caused, in whole or part, by the defendant's actions

The defendant was negligent or liable for the death

The surviving family members are suffering monetary injury as a result of the death
We will work tirelessly to help you recover the compensation you need to move forward with your life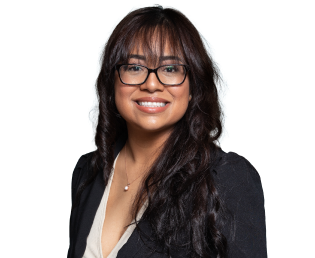 How an El Monte Wrongful Death Attorney Can Help
An El Monte wrongful death attorney can play a crucial role in securing a fair settlement for your claim. Here's how:
Knowledgeable Legal Guidance
Wrongful death cases involve intricate legal procedures and terminologies. A knowledgeable El Monte attorney skilled in wrongful death claims can guide you through the process, ensuring you understand every step.
Accurate Calculation of Your Losses
Quantifying the financial impact of a loved one's death can be difficult. An attorney will perform a thorough calculation of the damages, considering factors like:
Lost income potential

Medical expenses

Funeral and burial costs

Loss of companionship

Mental Anguish
Having a comprehensive accounting and evidence of your losses can help to prevent you from settling for less than you are owed.
Aggressive Negotiation to Maximize Your Financial Compensation
Insurance companies often offer lower settlements initially, and may even try to reduce or deny the claim. An attorney understands these tactics and can negotiate effectively on your behalf.
Wrongful death cases can be emotionally draining and complex. It's during these trying times that you need the support of an experienced El Monte wrongful death attorney to help you navigate the legal process. Our legal team is dedicated to ensuring that you get the justice and compensation you deserve after losing a loved one.
We will treat you with the respect and compassion you deserve.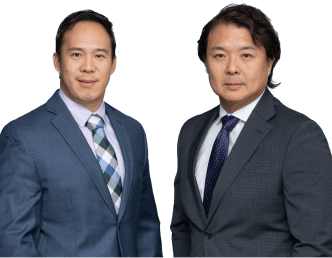 Common Questions About Wrongful Death Lawsuits
When considering filing a wrongful death lawsuit, you may have a few questions. Here are some common ones:
How Long Do I Have to File a Wrongful Death Lawsuit?
In the State of California, the legal time limit for a personal injury lawsuit is two years from the date of the person's death. However, certain circumstances may extend or shorten this period, so it's essential to consult an attorney.
An El Monte wrongful death lawyer can ensure that all documents are completed accurately and submitted within the legal time frame. This can help you to avoid costly mistakes that can put your claim at risk.
Can I Still File a Claim if My Loved One Was Not a Source of Financial Income?
Yes, you can. The decedent's job status doesn't determine the validity of a wrongful death claim. Compensation can also cover non-economic damages like loss of services, companionship, and the loss of support and guidance.
Who Can File a Wrongful Death Lawsuit?
Under California law, the deceased's surviving spouse, domestic partner, children, or anyone who would be entitled to the deceased's property by intestate succession can file a wrongful death claim.
If you have questions about your eligibility, a wrongful death lawyer in El Monte can address your situation in a free consultation.
What Types of Accidents Give Rise to Wrongful Death Lawsuits in El Monte?
Here are some common types of accidents that can give rise to wrongful death claims:
Car Accidents
This is the most common source of wrongful death lawsuits, involving head-on collisions, rear endings, unsafe left turns, speeding, and drunk driving. Commercial truck accidents, pedestrian accidents, and motorcycle accidents are particularly deadly.
Workplace Accidents
When employers fail to provide adequate safety measures, training, or properly maintain equipment, it can lead to on-the-job fatalities and wrongful death claims against the employer. 
Premises Liability Accidents
When property owners fail to maintain their premises in a reasonably safe condition, it can result in deaths and claims against the property owner. Examples include faulty elevators, broken steps, lack of security, pool accidents, and even amusement park accidents.
In all of these cases, the deceased's surviving family members may be entitled to compensation for their losses through a wrongful death lawsuit. An experienced El Monte wrongful death attorney can evaluate the details of your unique situation and advise you on the potential viability of a claim.
You are not just a case number – you are our top priority.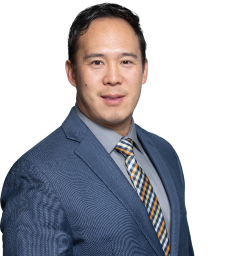 Contact an El Monte Personal Injury Law Firm to Learn More in a Free Case Evaluation
Losing a loved one is undoubtedly challenging. While no amount of money can replace your loss, compensatory damages from a wrongful death lawsuit can alleviate the financial burdens associated with the death. 
A wrongful death attorney in El Monte can guide you through this difficult time, helping you secure the justice your loved one deserves. Contact Venerable Injury Law today for a confidential case evaluation at no cost to you.
We believe that our experience, dedication, and personalized approach set us apart from the rest.