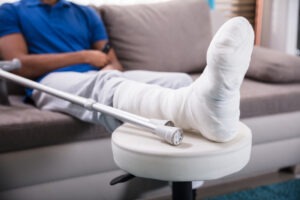 Were you hurt in an accident in Panorama City, California? In this situation, you may have a chance to secure funds to cover your losses with help from our team at Venerable Injury Law. Your Panorama City personal injury attorney can address all your losses now. 
We care about our community, providing comprehensive assistance throughout each step of your legal claim. We can track losses like healthcare expenses and lost wages when you contact us after a car crash, fall accident, or injury caused by a defective product. 
Learn more about our services by calling or filling out our online contact form. 
What Kind of Panorama City Personal Injury Cases Do We Handle?
Our team takes charge when you contact us for assistance after a serious injury in Panorama City. For example, when you contact our firm, you can speak with a: 
We personalize the care we offer to all our clients, focusing on your specific needs. We use our experience in the legal field to provide you with immediate guidance through a no-cost consultation, and we can direct you to resources that can help with your recovery. 
Find out more about your legal options with a Panorama City personal injury lawyer. 
We will work tirelessly to help you recover the compensation you need to move forward with your life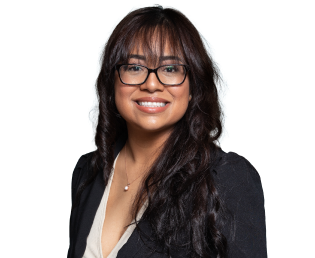 What Funds do You Get After a Panorama City Accident?
Your Panorama City personal injury attorney can track the impact of any accident on your life. We consider your healthcare expenses, including emergency care, time in a hospital, medications, and rehabilitation costs. 
In addition to medical expenses, your attorney may help you seek funds to cover your lost wages and diminished earning potential. We understand the long-term effects of accidents on all aspects of your life. 
You may even secure funds to cover your emotional anguish and mental turmoil after an accident in Panorama City. 
How Much Compensation do You Get in Panorama City?
The funds available after an accident in Panorama City vary based on the losses you experienced. Our team tracks these expenses and focuses on your situation. 
We have a reputation for helping our clients and securing compensation. In fact, more than 90% of our clients receive the maximum compensation available through the policy limits of the insurance company. Find out more with a personal injury attorney in Panorama City, CA. 
We will treat you with the respect and compassion you deserve.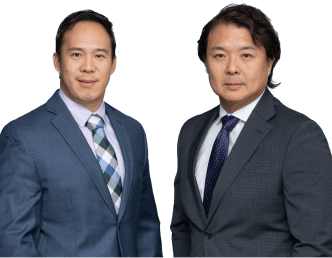 How does a Personal Injury Attorney Help You?
Our team has developed legal strategies designed to assist clients dealing with internal injuries, traumatic brain injuries (TBIs), burns, broken bones, and other serious injuries. We start by offering you a free initial consultation about your legal options. 
After discussing your case, you have the option to hire us to handle your legal challenges while you recover. We also assist you in finding additional assistance, including guides to help individuals with disabilities through the legal system. 
As we build your claim, we may: 
Speak to witnesses who saw the accident

Go over your accident report and police report in Panorama City

Visit the location in Panorama City where your accident occurred 

Look for video and photo records from the accident 
We take care of legal communication with insurance agents on your behalf, look at any settlement offers, and negotiate on your behalf. We understand what a fair settlement looks like and focus on offering this experience to our clients. 
Additionally, your Panorama City personal injury attorney may sometimes suggest filing a lawsuit. We'll discuss all options available in your situation so you understand your choices. 
How do We Learn About Your Panorama City Accident?
Our team offers you access to our ClaimTrack app when you hire us for assistance with your Panorama City personal injury claim. This app gives you a chance to record detailed information about the effects of your accident on your life. 
Your personal injury lawyer in Panorama City, CA, can use the information you provide to calculate your losses and learn more about the lasting effects of the accident on your life, allowing us to build a more personalized claim for you. 
The ClaimTrack app also provides other benefits for you throughout your claim. For example, you can check the app for real-time details about the status of your vehicle repairs or the schedule for your healthcare treatments.  
You are not just a case number – you are our top priority.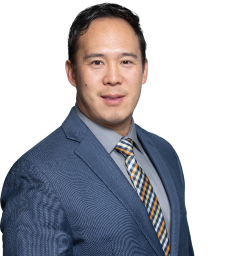 What's the Time Limit on a Panorama City Personal Injury Claim?
Generally, California gives you two years to file a personal injury claim after an accident in Panorama City. However, various factors can decrease the amount of time available for your claim.
Therefore, we recommend contacting a Panorama City personal injury attorney to discuss the statute of limitations for your specific situation. Waiting too long to begin your case allows the court to dismiss your request for compensation. 
What do Lawyers Charge for Personal Injury Claims?
Your Panorama City personal injury lawyer will likely handle your case on a contingency basis. Therefore, you'll only pay legal fees once the law firm resolves your case through a verdict or settlement in your favor. 
After resolving legal cases, lawyers receive a percentage of the final financial award. Therefore, the possible fees for hiring a lawyer can vary. 
Speak to Us After an Accident in Panorama City
You can contact Venerable Injury Law through a call or with our online contact form to secure legal assistance after an accident. Work with a Panorama City personal injury lawyer who focuses on serving the community and respecting your needs by contacting us. 
We're ready to help you secure funds to cover all your expenses starting today.
We believe that our experience, dedication, and personalized approach set us apart from the rest.