Recovering from an injury suffered in a car accident, truck crash, or any type of incident can be expensive and emotionally draining. Fortunately, getting the resources and financial support you need to recuperate from your accident is as easy as hiring an Alhambra personal injury attorney.
At Venerable Injury Law, our team is dedicated to recovering full compensation for your injuries, medical expenses, and accident-related losses. We'll use our 20+ years of combined experience to get the results you need to pay your bills and move forward with your life.
Which Accidents Qualify for a Personal Injury Claim?
If you've suffered an injury in an accident caused by another person, you might wonder whether you're eligible to file a personal injury claim. The truth is, you can file an insurance claim or lawsuit for injuries and losses suffered in nearly any type of incident.
Our personal injury attorneys in Alhambra have helped clients recover from a number of different incidents and, along the way, have learned how to build a case for a variety of situations. Suffice it to say that our team has the experience required to file a claim for any of the following accidents:
Car Accidents
Car accidents can not only leave you with serious injuries, but also significant medical costs, vehicle repair bills, and several other financial losses. If you've been injured in a car wreck or any other type of auto accident, you can count on our personal injury lawyers from Alhambra to take action on your behalf.
Our team can investigate your collision, find evidence to hold the at-fault driver liable and work with the driver's insurance company to get a settlement that covers your losses. 
If you've collided with a truck, you could be dealing with severe injuries like broken bones, spinal cord damage, and even brain trauma. Not only can these conditions and other common truck accident injuries be incredibly expensive to treat, but they are also extremely debilitating.
As a result, it can be very difficult for victims to seek compensation on their own. Instead of risking your right to compensation by filing a claim by yourself, enlist the legal services of a personal injury attorney from Alhambra. They'll be able to take the following actions on your behalf:
Investigate the accident, collect evidence, and review information from the truck's event data recorder (EDR)
Determine if the driver, the trucking company, or another party should be held liable
File an insurance claim with the at-fault party's provider
Take your case to court, if necessary
Slip and Falls
Slipping and falling on someone else's property can result in painful back injuries and other health issues. If you've suffered an injury in a fall-down accident or another incident caused by a property owner's negligence, you deserve to seek compensation.
A premises liability attorney from our firm can take the following steps to make your claim as successful as possible:
Review security or CCTV camera footage of your fall
Use medical records, eye-witness testimony, and other evidence to build a claim
Negotiate a fair payment with the at-fault property owner's liability insurance company
Additional Accidents
Accidents can happen at any time and any place. Luckily, our Alhambra personal injury lawyers can help you recover compensation after any type of incident, including but not limited to the following:
If you've suffered injuries in one of the dangerous incidents listed above, don't wait to get in touch with an attorney. The sooner you reach out to a lawyer, the sooner you'll get the financial support you need to treat your injuries, replace your lost wages, and get back to your regular life.
We will work tirelessly to help you recover the compensation you need to move forward with your life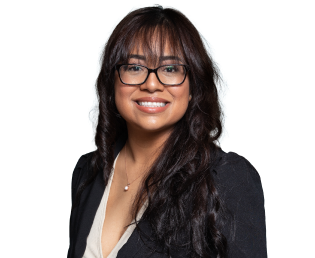 Compensation Our Alhambra Personal Injury Attorneys Can Pursue
When our team enters settlement negotiations or takes your case to trial, they'll know exactly how much compensation you need to cover your expenses and cope with the impacts that the accident has had on your life. That's because our firm strives to identify all the losses you've taken on and seek all the remedies that are available.
We're able to calculate how much you're owed because we use technology to record all of the post-accident struggles and expenses you have to deal with. Using our ClaimTrack app, we'll ask you to input information about how your injuries affect your daily life in the days following your accident.
Using the data you input, along with your medical bills and other receipts, we'll be able to calculate how much your claim is worth. Then, we'll work tirelessly to obtain the damages you're owed, which may include the following:
Current, ongoing, and future medical expenses
Cost of prescription medications, assistive devices, and physical therapy sessions
Property damage expenses
Lost wages
Decreased earning ability 
Pain and suffering
Emotional distress
Diminished quality of life
We will treat you with the respect and compassion you deserve.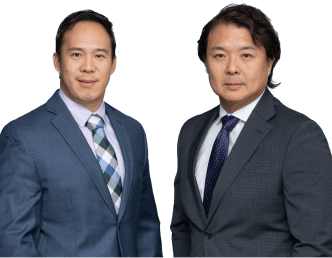 You Have Limited Time to File a Personal Injury Suit in Alhambra, CA
All accident victims in Alhambra must abide by California's statute of limitations for personal injury suits. According to the statute, which is set forth in Code of Civil Procedure § 335.1, you have exactly two years from the date of your incident to submit a lawsuit.
If you fail to act within this timeframe, you won't receive the financial remedies you need to pay your bills and get back on your feet. Don't risk the compensation you deserve. Reach out to a skilled personal injury lawyer located in Alhambra and get started on your case. 
Schedule a Free Consultation With a Personal Injury Lawyer
At Venerable Injury Law, our team truly cares about getting clients the highest insurance payment possible. If you choose to work with us, we'll use all of our resources to get the most out of your insurance claim or lawsuit. That way, you'll be able to cover all your financial losses and manage the emotional and physical pain you've been burdened with.
To get the dedicated and experienced legal counsel you need to push through this challenging time, contact our firm today. We'll schedule a free consultation between you and an Alhambra personal injury attorney from our team. They'll meet with you to discuss your accident and walk you through your legal options. We look forward to hearing from you soon.
We believe that our experience, dedication, and personalized approach set us apart from the rest.