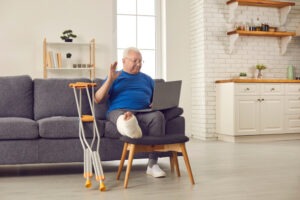 We understand the challenges of recovering from a severe North Hill, California accident. Working with an experienced lawyer can help you handle your legal needs, allowing you to seek compensation through a settlement or a jury verdict in your favor. 
A North Hill personal injury attorney from Venerable Injury Law can advocate for you, focusing on bringing you real results that can cover your medical costs, lost wages, and other losses after an accident. 
We want to make your legal case as smooth as possible to give you peace of mind as you recover. Find out more by calling or filling out our online contact form. 
What Kind of Accidents does Our Firm Handle in North Hill?
You can turn to us after any kind of accidental injury in North Hill. Our team's provided dedicated support to over 3,000 clients, striving to bring you the maximum compensation for injuries caused by: 
Accidents involving mass transit

Dog bites

 and animal attacks 
We focus on pursuing justice and compensation for our clients regardless of the kind of accident that caused your injuries. Learn more with a North Hill personal injury lawyer. 
We will work tirelessly to help you recover the compensation you need to move forward with your life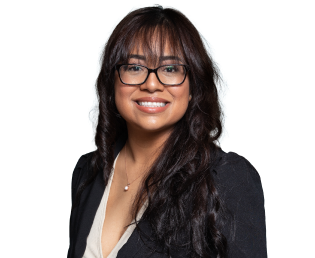 What Compensation do You Get for a North Hill Accident?
If you sustained injuries in an accident caused by someone else's negligence, you might seek compensation for your losses with help from a North Hill personal injury attorney. Our team focuses on the specific losses you sustained after your accident, which can include your:
Current and future healthcare costs in North Hill

Wages you lost after your injury

Your diminished earning potential
We understand the total impacts of an accident on your life, so we look beyond the obvious losses you sustain. Instead, we can help you seek funds to cover your pain and emotional suffering, focusing on the unique aspects of your claim. 
We will treat you with the respect and compassion you deserve.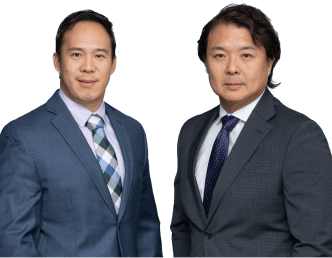 How does a North Hill Personal Injury Attorney Help?
Our team uses all our resources and experience to help you construct a successful case after an accident in North Hills. We focus on the following: 
Calculating the value of your claim 

Investigating the causes of your accident

Identifying the party at fault for your injuries 

Fighting for you in and out of court

Personalizing the experience we provide
You can start working with a personal injury attorney in North Hill, CA, today to get fast answers to your legal questions and support throughout your claim. We focus on serving our community first and foremost to bring you the results you want.
How do Personal Injury Lawyers Investigate Cases?
Our team reviews all the facts of personal injury accidents in North Hill, CA. We can review your official accident report, photos from the accident scene, and your medical records. We also gather testimony from eyewitnesses and personal injury experts. 
A North Hill personal injury attorney can begin serving you today, providing you with compassionate support during the legal process. 
Why Trust Us with Your North Hill Personal Injury Claim?
Our team takes your case seriously when you turn to us for assistance. We advocate for our community as a whole in North Hill, going outside the services offered by a typical legal firm. We can direct you to opportunities for support even when not providing direct assistance.
However, we don't hesitate to assist with your situation directly, demonstrating dedication as we handle all your needs. In addition, we have over 20 years of combined experience, which gives us a solid foundation to build on when working on your claim. 
We strive to bring our clients the funds they need to recover and move forward. As a result, the majority of our clients receive the maximum compensation possible from their insurance company after an accident. 
How do You Track Your North Hill Personal Injury Claim?
Our team offers you access to our ClaimTrack app when you work with us after a North Hill accident. The app provides real-time details about things like medical appointments and the status of vehicle repairs. 
You can also record the effects of the accident on your life through the app. A personal injury lawyer in North Hill, CA, can use this information to learn more about your circumstances and the losses you've experienced, incorporating this understanding into your claim.  
You are not just a case number – you are our top priority.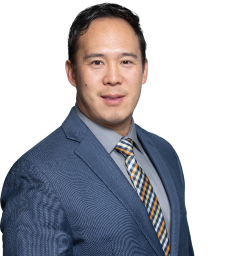 What's the Time Limit for North Hill Personal Injury Cases?
We understand the stress associated with accidents in North Hill. Many individuals want to focus on recovering from their injuries and returning to normal in the immediate aftermath of an injury. 
However, we also recommend reaching out to a North Hill personal injury attorney to begin the legal process of securing compensation for your losses. California has a statute of limitations for personal injury claims that generally expires after two years. 
Once the statute expires, the court can dismiss your claim for damages. Fortunately, you can contact us. We'll monitor all deadlines for you and file all paperwork promptly. 
What do Personal Injury Attorneys Charge in North Hill?
Our team handles personal injury cases in North Hill, CA, on a contingency basis, so you only face charges for legal fees after we resolve your claim. We can answer your questions about pricing when you contact a North Hill personal injury lawyer for a risk-free consultation. 
Talk to Us Following a Personal Injury Accident in North Hill
You can contact a North Hill personal injury attorney at Venerable Injury Law for help handling your legal needs. We believe in supporting our clients and community, putting you first as we work to build a claim to bring you funds for your losses. 
Begin the legal process with a team you can trust by calling or filling out our online contact form.
We believe that our experience, dedication, and personalized approach set us apart from the rest.