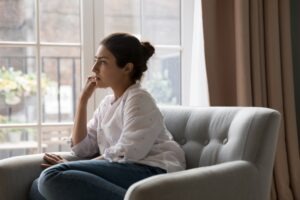 Losing someone you love in an accident caused by another person's negligence is a horrific tragedy that leaves loved ones reeling and seeking justice. If your family member passed away due to someone else's negligence, a wrongful death lawsuit may help provide some semblance of accountability and closure.
The Burbank personal injury lawyers of Venerable Injury Law help families with legal issues during one of the most difficult times of their lives. Our aim is to provide you the legal representation and personalized service you need to help you secure justice and financial compensation.
Our compassionate Burbank wrongful death attorneys understand the deep emotions involved and can help you build a successful case to secure fair financial compensation for your loss.
Is a Wrongful Death Lawsuit Right for Your Family?
It can be difficult to decide whether legal action is right for you, especially during an uncertain time in your life. To determine if taking legal action is appropriate for your situation, consider the following:
Accidental or Preventable
The death must have occurred due to another party's negligence, recklessness or intentional misconduct. Examples include a car accident, workplace fatality, nursing home death, or other situation where another's actions contributed to the untimely passing.
Understanding the real cause of your loved one's death is critical to pursuing a valid claim. Your Burbank wrongful death attorney can evaluate the evidence and help to pinpoint the cause to determine if you have grounds for a lawsuit.
Shortened Life Expectancy
The deceased must have suffered a loss of life or reduced life expectancy due to the harmful event. A claim may be viable if the death was not imminent or likely to occur soon anyway.
Available Defendants
There must be individuals, businesses or entities that can be named as defendants in the lawsuit, as they bear responsibility for the decedent's death through their negligent actions or defective products. There are numerous factors that can contribute to an accident. The best way to know if a party might be liable for the loss of your loved one is to work with a wrongful death attorney in Burbank.
If these conditions apply to your case, our personal injury attorneys may be able to help you seek compensation for your loved one's passing.
We will work tirelessly to help you recover the compensation you need to move forward with your life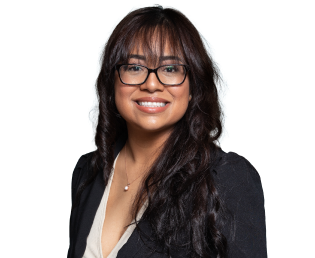 What Types of Damages Can a Wrongful Death Lawsuit Recover?
Wrongful death lawsuits are a legal remedy designed to recover damages on behalf of the deceased's heirs and dependents. Common types of damages include:
Economic Losses
Compensation for lost financial support due to the decedent's income, benefits, household contributions, and more. This helps cover the dependents' ongoing living expenses.
Medical and Funeral Expenses
Reimbursement for any out-of-pocket costs related to the decedent's injuries, hospitalization, and funeral.
Loss of Companionship
Compensation for the loss of a loved one's company, affection, guidance and society, which has an inherent monetary value.
Mental Anguish
Financial remedy for the severe grief, sorrow, and shock experienced due to the sudden nature of the loved one's death.
By pursuing damages on all applicable fronts, our Burbank wrongful death attorneys fight to maximize the settlement amount that can help ease your family's suffering and cover expenses in the wake of this tragedy.
We will treat you with the respect and compassion you deserve.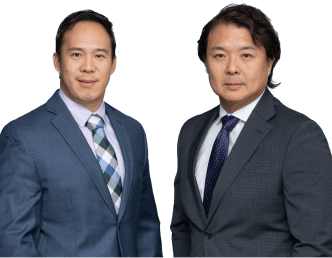 Common Questions About Wrongful Death Lawsuits
Here is a list of frequently asked questions to help you make an informed decision about pursuing legal action for the death of a loved one.
How Much Is a Wrongful Death Claim Worth?
The value of a personal injury case depends greatly on the specific circumstances of each case. Factors that influence the potential settlement amount include the decedent's age, income and life expectancy; the number of dependents affected; and the degree of negligence demonstrated by the defendant.
There are no set values, and payouts vary from tens of thousands to many millions of dollars. The attorney you choose to help with your wrongful death lawsuit in Burbank can make a difference in the amount you recover.
Our firm will perform a thorough calculation of your losses and will fight to collect the maximum compensatory damages possible on your behalf.
How Long Does a Wrongful Death Lawsuit Typically Take?
Most lawsuits take 1-3 years from filing the initial complaint to reaching a settlement or verdict. The lawsuit progresses through the pre-litigation phase, discovery, motion practice, possible mediation or arbitration, and a full trial if no settlement is reached. 
A Burbank wrongful death lawyer with our firm will work to ensure your case is handled as efficiently as possible.
Who Can File a Wrongful Death Lawsuit in Burbank, California?
Only certain individuals have legal standing to file this type of claim in California. This includes:
The deceased's surviving spouse or domestic partner

The deceased's children (natural or adopted)

The deceased's issue (descendants, including grandchildren)

The deceased's dependents (those financially supported by the deceased)
This is stipulated in California Code of Civil Procedure Section 377.60.
Is There a Time Limit to File a Lawsuit?
You have two years after the date of death to file a wrongful death lawsuit in California. This timeframe is specified in the California Code of Civil Procedure Section 335.1.
Start Pursuing Justice With an Experienced Burbank Wrongful Death Attorney
If you've lost a loved one in the Burbank area due to another's negligence and want to explore seeking appropriate compensation through a wrongful death lawsuit, our compassionate legal team is here to help. We will dedicate ourselves to building a strong case on your family's behalf and fighting for maximum damages to achieve the justice and closure you deserve. 
Contact our wrongful death law firm today for a free evaluation of your case. The attorneys of Venerable Injury Law understand the range of emotions involved and are here to guide you through this difficult process every step of the way. Contact us to schedule a free consultation.
We believe that our experience, dedication, and personalized approach set us apart from the rest.