Losing someone you love due to another person's negligence is heartbreaking. You face difficult financial decisions while dealing with immense grief. The Venerable Injury Law's Rowland Heights personal injury lawyers understand the devastation caused by these tragic accidents. 
We help clients pursue justice and compensation through the legal system in a compassionate, thorough manner. Our focus remains on providing the resources and guidance needed to honor your loved one properly while helping you navigate this challenging process. 
We are available to discuss your wrongful death case confidentially and at no cost to you. Our wrongful death lawyers in Rowland Heights are here to answer your questions with clarity so you can make informed decisions about the steps you can take to begin reinventing your life and moving forward.
What Is a Wrongful Death Claim in California?
A wrongful death claim alleges that another party's negligence or willful misconduct caused the death of your loved one. In California, the decedent's spouse, domestic partner, children, or dependent parents have legal standing to bring a claim on behalf of the deceased. 
The goal is to hold responsible parties accountable and obtain compensation for losses resulting from the death. Any accident that resulted in a loss of life due to another's negligent or reckless conduct may give rise to a wrongful death claim, including:
Car, motorcycle, and truck accidents

Pedestrian accidents   

Defective products    

Workplace incidents 
If someone else's failure to exercise reasonable care caused your loved one's death, you may have grounds to pursue compensation through a wrongful death lawsuit.
We will work tirelessly to help you recover the compensation you need to move forward with your life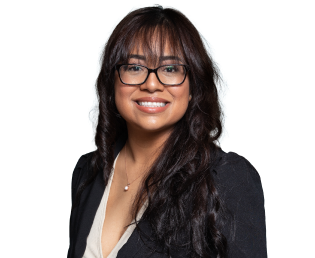 Your Attorney Can Help Gather Evidence Can Help Prove Negligence in a Wrongful Death Claim
While the cause of death may appear obvious, it's necessary to have the right evidence to prove your claim for compensation. A Rowland Heights wrongful death attorney can help secure and analyze critical evidence for information that proves your loved one's death could have been prevented. 
Here are some examples of evidence we may gather:
Medical Records
The attorney will request medical records from all doctors and hospitals that treated the decedent. These records document the injuries sustained and the treatment provided.
Autopsy Report
If an autopsy was performed, the attorney can obtain a copy of the report. The cause and manner of death are critical to determining if there is a valid claim.
Accident Reports
The attorney will request police reports, EMS reports, and any other reports filed about the accident. These often contain witness statements and details of the injury-causing event.
Eye Witnesses, Accident Reconstruction
The attorney may hire private investigators to interview witnesses, take witness statements, reconstruct the accident scene, and collect additional evidence.
Photos and Videos
Relevant photos and videos taken at the accident scene or during treatment can provide valuable visual evidence. The attorney can help track these down.
Internal Documents
If a company may be liable, the attorney can request internal documents like memos, emails, manuals, safety policies, and maintenance records through subpoenas or discovery requests.
Expert Testimony
Expert witnesses like accident reconstructionists, economists, and medical professionals can help establish liability and damages. The attorney coordinates retaining and instructing the experts.
We will treat you with the respect and compassion you deserve.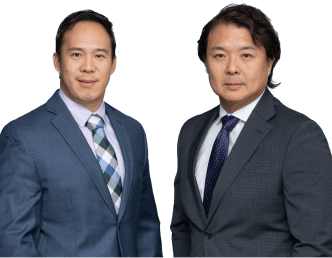 What Types of Damages Can I Recover in a Wrongful Death Claim?
Recoverable damages may include:
Financial support the decedent would have provided  

Funeral and medical expenses   

Loss of love, companionship, and guidance

Pain and suffering

Emotional trauma
Your attorney will work to maximize the compensation you receive, which can help cover new expenses while providing a measure of justice and closure.   
How Can an Attorney Help?
We are available to discuss your wrongful death case confidentially and at no cost to you. Our focus is on helping clients navigate this difficult process as we fight aggressively to recover full and fair compensation on your behalf. An attorney can:
Investigate the accident thoroughly   

Determine if there is a valid claim    

Help gather evidence and obtain records

Calculate potential damages    

Handle all contact with the insurance company and other parties

Conduct a thorough calculation of your damages to prevent an undervalued settlement

Negotiate a settlement or litigate the claim if necessary

Ensure your rights are protected throughout the process     
You are not just a case number – you are our top priority.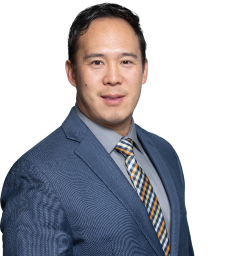 Contact a Rowland Heights Wrongful Death Law Firm for a Free Case Evaluation
The Venerable Injury Law team is here to clarify your questions so you can make informed decisions about the next steps. While no amount of compensation can truly ease your loss, we will work tirelessly to maximize your recovery.
Our focus remains on providing clarity, thoroughness, and compassion as we navigate the legal process on your behalf.  
We understand how overwhelming this experience can be. Trust that our wrongful death attorneys in Rowland Heights have the expertise to build the strongest possible case, pursuing full and fair compensation that does justice to your loved one's memory.   
Contact us anytime to discuss your wrongful death case confidentially. We are here to answer your questions and make this process more manageable while fighting aggressively for the compensation you deserve. You do not have to undergo this challenging experience alone. We are ready to help you move forward, one step at a time.
We believe that our experience, dedication, and personalized approach set us apart from the rest.