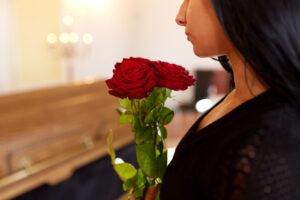 For any family facing the sudden and tragic loss of a loved one due to someone else's negligence, seeking justice and compensation through a wrongful death claim can be a difficult process to navigate. 
At Venerable Injury Law, our Temple City wrongful death attorneys are dedicated to helping families during this painful time. We advocate strongly on your behalf and guide you through the complex legal process.
Our clients rely on our diligence, experience, and compassion to help them get answers, secure justice, and obtain compensation to assist with financial obligations. Let our Temple City personal injury attorneys help you take the next steps toward financial recovery and healing.
When You Are Considering Working With a Wrongful Death Lawyer in Temple City
If you have recently suffered such a loss in Temple City and are considering filing a wrongful death lawsuit, here are some things you should consider about hiring a wrongful death lawyer to represent your interests.  There are many benefits to hiring an attorney to help you with your claim.
A Temple City wrongful death attorney with our firm will:

Have extensive experience handling similar cases   

Handle all communication with opposing attorneys and insurance companies

Negotiate aggressively or represent you in court if necessary to maximize the compensation you receive

Will protect your interests and ensure that all legal matters are handled in a timely 
manner
Offer a free initial consultation to discuss your case     

Answer all your questions thoroughly and clearly   

Work on a contingency fee basis, meaning they only get paid if you receive a settlement or award
We will work tirelessly to help you recover the compensation you need to move forward with your life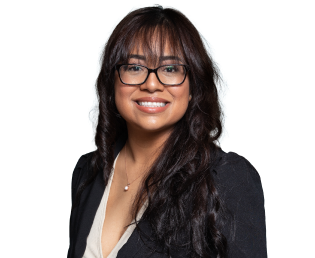 How a Wrongful Death Claim Works
A wrongful death claim alleges that the negligence or intentional misconduct of another person or entity caused the death of your loved one. The claim is filed on behalf of the surviving family members to recover damages for:
Lost financial support   

Loss of companionship and guidance      

Mental anguish and grief       

Funeral and burial expenses  
For a wrongful death claim to proceed in court, the defendant's actions must be considered the primary cause of death. Typically, negligence must also be proven, meaning the defendant failed to exercise reasonable care that a responsible person would have in that situation.  
A Temple City wrongful death lawyer with our firm can gather critical evidence and develop a legal strategy to hold the liable parties accountable.
We will treat you with the respect and compassion you deserve.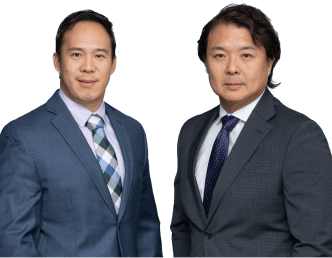 Types of Wrongful Death Cases
Wrongful death claims most often arise from:
Construction accidents  

Premises liability (defects or unsafe conditions on someone's property)  

Product defects, such as faulty tires in a truck accident        

Motorcycle accidents

Pedestrian accidents
Wrongful death lawsuits can be complex, especially when multiple parties may share some responsibility. An experienced wrongful death attorney in Temple City will evaluate the specifics of your case and determine the cause of the accident and all defendants that should be named. 
What to Expect from the Legal Process
If you decide to file a wrongful death lawsuit, your lawyer will:
Gather evidence such as witness statements, surveillance video, traffic cam footage, police reports, medical records, and photos   

Perform a complete calculation of the damages so you don't risk an undervalued settlement

Identify all potential defendants and their level of responsibility    

Negotiate with the defendants' insurance companies     

Potentially take the case to trial if a settlement cannot be reached    
The legal process can take one to two years and requires patience. Your lawyer will keep you updated on your case's progress every step of the way.
You are not just a case number – you are our top priority.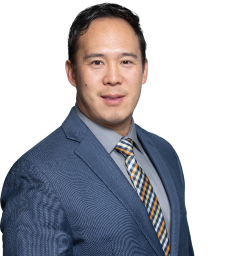 Damages in a California Wrongful Death Claim
Here are some of the damages you can potentially collect with help from a wrongful death lawyer in Temple City:
Income Loss
This includes lost financial support from the decedent, such as lost income, benefits, and contributions. The damages are calculated based on the decedent's earnings and life expectancy.
Funeral and Burial Expenses
You may be able to recover the full out-of-pocket costs for funeral, cremation, memorial, and burial expenses. 
Medical and Hospital Expenses
If the decedent incurred any medical bills related to the injury that caused the death, those can also be claimed.
Loss of Companionship
You can seek compensation for the lost love, comfort, protection, companionship, and moral support you suffered due to the death of your loved one. This is a non-economic damage.
Mental and Emotional Distress
You can claim damages for the grief, sorrow, and anguish caused by your loss. This also includes the loss of affection, society, and moral support.
Loss of Services
If the decedent provided household maintenance, child care, or other services that enhanced the family's well-being, you can claim that as well.
Contact Us Today to Learn About Your Legal Options After the Loss of  a Loved One
Seeking justice for your loved one through a wrongful death claim can help provide some measure of closure and aid in dealing with the financial burdens that come with such a tragic loss.
To learn about eligibility for filing a wrongful death claim in California, contact us today for a free case evaluation. Please keep in mind that the claim must be filed within two years from the date of death, as dictated by the statute of limitations in California. 
This time limit is strict, so it is crucial to speak with Venerable Injury Law as soon as possible to avoid losing your right to claim compensation. The initial consultation is free and confidential, and your lawyer can help determine if you have a viable claim worth pursuing. Taking that first step could bring you one step closer to finding some peace after such an immense loss.
We believe that our experience, dedication, and personalized approach set us apart from the rest.