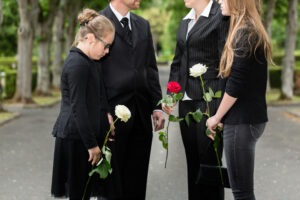 When you experience the tragic and unexpected loss of a loved one, you face immense grief as well as complex legal issues. The Rosemead wrongful death lawyers of Venerable Injury Law have the experience to help families who have lost a loved one due to the negligence or wrongdoing of others. 
We understand the financial and emotional toll of such devastating losses, which is why our personal injury lawyers in Rosemead are committed to fighting for maximum compensation and helping provide a measure of resolution and closure. 
Pursuing a wrongful death claim can be an extensive, but critical, legal process. With the right guidance from experienced counsel, it may help ensure no other families suffer similar tragedies and that you receive all the compensation you deserve under the law. We are ready to help you seek justice for your loved one.
How a Wrongful Death Attorney in Rosemead Can Help You Through This Process
When pursuing a wrongful death claim, an experienced attorney can: 
Prove the Full Extent of Negligence
Attorneys gather evidence like witness statements, police reports, expert opinions, and accident reconstruction analyses to build an airtight negligence case. Though the cause of the accident may seem apparent, a skilled wrongful death lawyer in Rosemead can help you avoid costly errors and ensure that your claim is not put at risk.
Determine the Complete Scope of Damages
Our lawyers understand how to document and prove economic losses like lost wages as well as noneconomic losses. A complete and thorough calculation of damages and supporting evidence is key to recovering the compensation we seek. 
Retain Necessary Experts
Attorneys hire qualified experts in fields like accident reconstruction, medicine, economics, and psychology to strengthen your claim and demand a larger settlement. These expert witnesses can help solidify your case.
Negotiate Aggressively With Insurance Companies
Our Rosemead wrongful death lawyers are trained negotiators who can counter the insurance company's lowball offers and fight for a substantially higher settlement that properly reflects the value of your case.  
Pursue the Claim Through Trial if Needed
The threat of going to trial often motivates insurance companies to offer a larger settlement. Our attorneys and legal team prepare your case for a possible jury award if the matter cannot be resolved through negotiation.
Advocate Passionately on Your Behalf
An attorney who believes strongly in the merits of your claim will negotiate and argue more persuasively, which can positively impact the size of your settlement. At Venerable Injury Law, we take the cases we accept very seriously and fight tenaciously on your behalf.
Having a Rosemead wrongful death attorney to represent your case is crucial in obtaining a settlement that does justice to your devastating financial and emotional loss. 
We will work tirelessly to help you recover the compensation you need to move forward with your life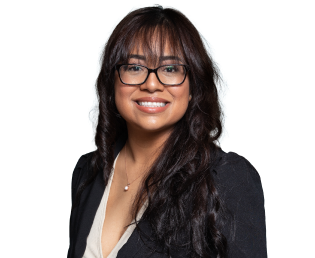 Other Ways a Rosemead Wrongful Death Attorney Can Help
Beyond increasing your settlement, an attorney can also:
Explain the legal process and your rights

Handle all contact with opposing parties, freeing you to grieve in peace 

Investigate and identify all liable parties

Answer all your questions along the way   

Ensure you receive all compensation you deserve under the law

Help provide some measure of justice and closure in the wake of your tragic loss
While no settlement can truly compensate for the loss of a loved one, an experienced attorney can maximize your compensation and advocate tirelessly on your behalf. 
We will treat you with the respect and compassion you deserve.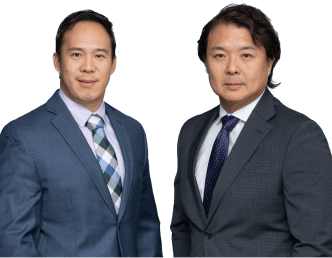 Rosemead Wrongful Death Attorneys Can Help Increase Your Settlement
Losing a loved one due to the negligence of others is heartbreaking and infuriating. Pursuing a wrongful death claim can help provide closure while potentially increasing your compensation through a larger settlement. 
An experienced Rosemead wrongful death attorney can help navigate the complex legal process and advocate strongly on your behalf to maximize your financial compensation.  
Damages You May Recover
There are several types of losses your Rosemead wrongful death attorney will pursue on your behalf: 
Lost Income
This includes the deceased's expected future income and the financial support they would have provided. This can be a significant source of compensation, especially for young persons or primary wage earners. An economist may be used to calculate the estimated lost income.   
Medical and Funeral Expenses
You can seek reimbursement for any medical bills from treatment prior to the person's death, as well as funeral and burial costs. You'll need to provide documentation of these expenses.
Loss of Services
If the deceased provided household services like childcare or eldercare, you can claim compensatory damages for the costs of replacing those services.
Loss of Companionship
This compensates for the lost love, nurturing, comfort, and society you experienced from the deceased. Judges and juries have discretion in determining this amount.
Grief and Mental Anguish
You can seek damages for the severe emotional distress caused by the loss of your loved one. Again, the awarded amount is subjective.
An experienced wrongful death attorney in Rosemead can help determine a reasonable settlement estimate range based on the facts of your case. There are no guarantees, but with strong evidence and a good attorney, you have the best chance at maximizing the compensation you deserve.
You are not just a case number – you are our top priority.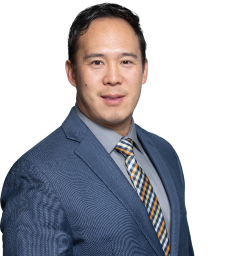 Moving Forward After Such a Devastating Loss
After losing someone you love, pursuing a wrongful death claim against those responsible may feel overwhelming. But an experienced Rosemead wrongful death attorney can help guide you through the legal process and fight to obtain fair compensation aimed at easing some of the financial burdens of your loss.        
Prioritizing support for you and your family comes first. Our legal team understands the importance of empathy, discretion, and compassion when handling these sensitive cases.  
Please contact us if you would like to discuss your potential wrongful death claim. We offer free consultations and will answer any questions you have in a straightforward manner. You deserve justice for your loved one – let Venerable Injury Law advocate strongly on your behalf.
We believe that our experience, dedication, and personalized approach set us apart from the rest.