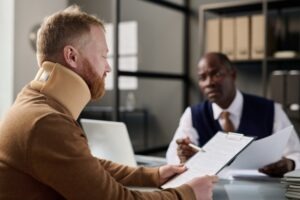 When a pedestrian is injured in an accident, the damages are often severe and can even prove fatal. Unlike drivers or passengers in cars, pedestrians have little to no protection in the event of an accident. If you were injured due to the negligence or intentional actions of another party, an experienced pedestrian accident attorney in Pacoima can help get you the money you need.
At Venerable Injury Law, our team of experienced Pacoima personal injury lawyers has been helping injury victims in the community for over a decade. We are committed to ensuring that our clients receive the personalized care necessary to give them the best chance of financial recovery. Reach out to us today to schedule your free case consultation.
Damages You Can Recover in a Pedestrian Accident Case
When you suffer a severe injury in a pedestrian accident, there are several types of damages you may be eligible to recover. Many factors must be considered when determining which damages apply to your case. It is critical that you identify all available damages in order to recover the full amount to which you are entitled.
Because no two pedestrian accident cases are alike, it can be easy to miss damages that you are eligible to recover. Fortunately, an experienced pedestrian accident lawyer can help you identify all the damages available to you. Some of the damages most frequently recovered following a pedestrian accident include:
Medical expenses

Future medical costs

Permanent disability

Scarring and disfigurement

Emotional distress

Mental anguish

Property damage

Lost wages

Decreased earning capacity

Loss of consortium
We will work tirelessly to help you recover the compensation you need to move forward with your life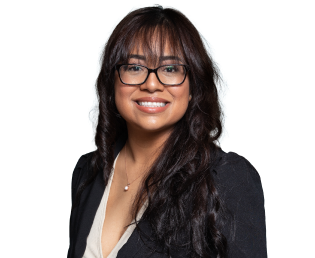 Pure Comparative Negligence in California
When attempting to recover compensation after an accident in California, it is essential that you understand how the state deals with fault. In California, a pure comparative negligence rule is used when determining an accident victim's ability to recover damages. According to this rule, all accident victims can pursue compensation as long as they are not 100% at fault.
However, the amount of compensation you can recover will be reduced in proportion to your level of liability. For example, if you are determined to be 30% responsible for causing the accident to occur, you will only be able to recover 70% of the full value of your claim.
Continuing with this example, if your damages are worth $100,000, you will only be eligible to collect $70,000.
We will treat you with the respect and compassion you deserve.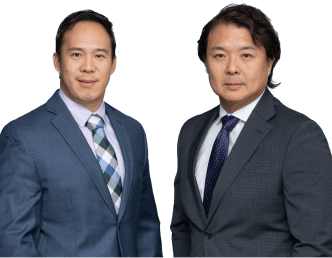 Filing Deadline for Pedestrian Accident Lawsuits
It is critical that you pay attention to the filing deadline when attempting to recover compensation after a pedestrian accident. In California, the personal injury statute of limitations allows injury victims to file a lawsuit up to two years after the accident. This deadline is extended to three years for recovering money for property damage.
If you miss the filing deadline, you will likely be out of options for pursuing compensation. However, you should still reach out to an experienced attorney. The details of your case may create an exception that allows you to file a lawsuit long after the typical deadline.
At the same time, you could find yourself facing a situation where you have far less time to pursue damages than normal. Hiring an experienced Pacoima pedestrian accident attorney early can help protect you from losing your right to compensation due to an unexpected deadline.
How Much does a Pedestrian Accident Lawyer in Pacoima Charge
The perceived cost of hiring an attorney prevents many pedestrian accident victims from securing legal representation. However, this should never be a deterrent as pedestrian accident lawyers, like most personal injury lawyers, typically work on a contingency fee basis. That means you will not have to pay your attorney a fee to retain their services or an hourly rate.
Instead, these lawyers are paid a single fee at the conclusion of your case, but only if they recover money on your behalf. If they succeed in getting you compensation, their fee will be assessed as a set percentage of the money recovered. Meanwhile, should they fail to secure damages, your lawyer will not be paid for their services.
If your lawyer does collect a fee, their payment comes directly out of the settlement or court-ordered payout recovered from the liable party. You will never have to pay a penny out of your own pocket. This payment system makes it possible for any accident victim to secure legal counsel, no matter their financial situation.
You are not just a case number – you are our top priority.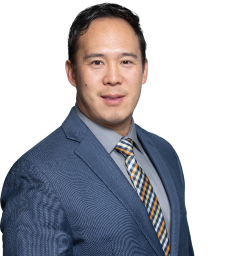 Get Started With an Experienced Pedestrian Accident Lawyer Serving Pacoima Today
The best thing you can do to ensure you recover the compensation you need and deserve after an accident is to secure the services of an experienced Pacoima pedestrian accident attorney. At Venerable Injury Law, we will work diligently to ensure you recover fair compensation from the liable party. Our compassionate team is ready to get started on your case today.
Contact us today by giving us a call or using our online contact form and schedule your free, no-obligation consultation with a member of our team.
We believe that our experience, dedication, and personalized approach set us apart from the rest.