Dealing with the aftermath of a pedestrian accident can be an incredibly stressful experience both physically and emotionally. At a time when you need to focus all of your energy on healing your injuries, the last thing you should have to worry about is battling an insurance company alone. 
As personal injury attorneys serving the Sylmar community, we understand the difficulties those injured through no fault of their own may face in seeking fair compensation. Our goal is to take as much of the burden off of your shoulders as possible so you have one less thing to stress over during your recovery. 
If you're questioning whether an attorney is right for your situation, we're here to answer any questions you have – without any obligation on your part. Venerable Injury Law is focused on making the claims process as smooth as possible for you while we fight aggressively for your fair and full compensation.
What Types of Compensation Are Available in a Pedestrian Accident Claim in California?
Your pedestrian accident lawyer in Sylmar will take the time to perform a thorough evaluation of your injuries, losses, and future medical treatment needs to determine the value of your claim. 
The primary goal is to recover damages for all financial losses incurred as a result of the incident. This will help you to avoid settling for an insufficient amount.
There are several types of compensation that may be available to a pedestrian injured in an accident in California: 
Medical Costs and Associated Expenses
Medical expenses are an important category, covering all past, present, and future costs for medical care, rehabilitation, prescriptions, prosthetics, modifications to homes or vehicles and other treatment-related bills.
Lost Income and Wages
Lost wages encompass the income a person was unable to earn while recovering or from being unable to work in the future due to injuries.
General Damages
General damages are intended to compensate plaintiffs for pain, suffering, loss of enjoyment of life, disfigurement, and other non-economic losses that are difficult to assign a strict dollar amount to. Some key aspects of general damages in a personal injury claim include:
Pain and suffering:

This involves both past and future suffering caused by the actual injury itself. In general, the more serious the injury, the greater the pain and suffering award will be. 

Mental pain and suffering:

This refers to psychological and emotional turmoil experienced as a result of the incident, such as PTSD, anxiety, depression, embarrassment, etc.

Disfigurement:

If the accident leaves long-term scarring or disfigurement,

compensation

aims to account for the impact on quality of life.

Loss of enjoyment of life:

The plaintiff may no longer be able to participate in hobbies, activities and daily routines they previously enjoyed due to injury limitations.

Loss of consortium

(in some cases): When a spouse is injured, general damages may also try to quantify impact on the marital relationship and companionship.
Because these sorts of losses cannot be concretely tied to medical bills or wages, assessing general damages requires telling the whole story of suffering to a jury and leaving the final calculation to their discretion based on precedent. Your Sylmar pedestrian injury attorney can help prove the full non-economic effect of injuries.
The goal in pursuing compensation is to recover 100% of all costs associated with injuries resulting from another's negligence. Your lawyer will work to prove the full extent of damages through thorough investigation and evidence.
We will work tirelessly to help you recover the compensation you need to move forward with your life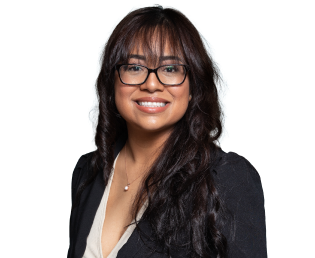 Challenges You May Encounter in a Pedestrian Accident Claim
Though the fault in the accident may seem obvious, there can be many obstacles to collecting the full amount of compensation in your case. Here are some potential challenges a victim may face when trying to collect compensation from insurance companies after a pedestrian car accident:
Insurance Company Tactics
Insurance companies will often try to minimize payouts and could dispute the accident details, injuries claimed, or necessity of treatment to avoid full compensation. Their goal is often settling quickly for less.
Without an attorney, the injury victim lacks leverage and legal expertise in dealing with adjusters trained to dissuade maximum payouts. Companies count on victims giving up.
Legal Complexity and Mistakes
Complex claims processes can be overwhelming and mistake-prone for a non-lawyer to navigate alone in terms of deadlines, paperwork, liability issues, etc.
Late Onset Injuries and Long-Lasting Impact
Injuries and lingering health effects may not be apparent right away, yet companies want to close claims quickly before long-term costs are known. Further, diminished capacity from injuries themselves can interfere with effectively self-advocating during settlement discussions.
We will treat you with the respect and compassion you deserve.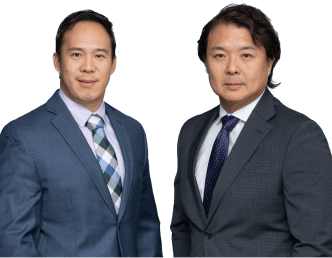 How a Pedestrian Accident Attorney in Sylmar Can Help Maximize Your Claim
Attorneys provide many services that will benefit you after an accident. A lawyer with our firm will provide the following: 
Send complete demand packages that list all damages and keep detailed records of injuries and care if legal action becomes necessary.

Respond to any denials of liability or different medical views with knowledge, and fight hard for your rights instead of trying to force a quick settlement.

Leverage legal knowledge and negotiation skills to obtain maximum fair compensation upfront by properly valuing claims and threatening litigation if warranted.

Make sure all formal processes, timelines, and paperwork are followed to avoid missing deadlines. 

Offer unbiased advice on the grounds of claims and the risks of going to court, and take legal action to pursue the claim in court when insurers refuse to make fair settlements.

Pursue maximum awards through settlement or verdict to fully reimburse all costs and losses the victim has suffered under the law.
Contact a Sylmar Pedestrian Accident Law Firm Today
Getting justice after being injured through no fault of your own is an uphill battle that requires strength – both physically and mentally. As you focus on your recovery, please remember that there are attorneys at Venerable Injury Law who will fight to secure you the compensation you deserve. 
Our doors remain open if you need guidance or have any other questions. You need only worry about healing – we will handle the rest. Contact Venerable Injury Law for a free case evaluation today.
We believe that our experience, dedication, and personalized approach set us apart from the rest.