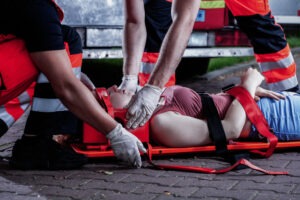 After suffering a pedestrian accident caused by another driver's negligence, it can feel overwhelming navigating the insurance processes on your own. However, you can get the help you need from an experienced pedestrian accident lawyer in Glendale. 
The Glendale personal injury lawyers of Venerable Injury Law understand the complexities of these situations and can help protect your rights, gather crucial evidence, negotiate aggressively with insurance companies and litigate your claim in court, if needed.
Our primary concern is your fair treatment and recovering the maximum compensation possible on your behalf so you can move forward.
Why You Need a Pedestrian Accident Attorney
After a pedestrian accident, you face complex legal and insurance issues. A Glendale accident lawyer can:  
Conduct a thorough investigation to determine fault 

Protect your rights and interests

Deal with the insurance companies

Work to prove that the at-fault driver violated traffic laws or their duty of care 

Gather medical records and eyewitness testimonies as evidence

Negotiate for the highest possible settlement with insurance companies 

Retain expert witnesses in fields like accident reconstruction, economics, and medicine if needed

File a personal injury lawsuit, if needed  
Our legal team understands insurance companies often try to minimize payouts. We will utilize our expertise and resources to pursue the maximum settlement possible to adequately compensate you for your injuries and suffering.
We will work tirelessly to help you recover the compensation you need to move forward with your life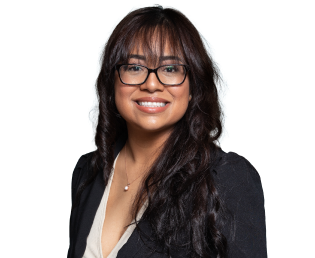 Recovering Compensation for Your Damages
Our Glendale pedestrian accident attorneys will calculate all losses resulting from your injuries, including:  
Medical Expenses
 Past medical bills    

 Ongoing and future medical costs 

 Cost of rehabilitation and therapies    

 Expenses for assistive devices if needed
Lost Income
 Missed wages due to time off work        

 Loss of future earning potential 
Non-Economic Damages
 Pain and suffering caused by your injuries and recovery    

 Loss of enjoyment of normal activities     

 Permanent disfigurement or scarring      
We will pursue compensation to cover lifetime medical bills, expenses to improve your mobility, and funds to meet your needs post-accident.
We will treat you with the respect and compassion you deserve.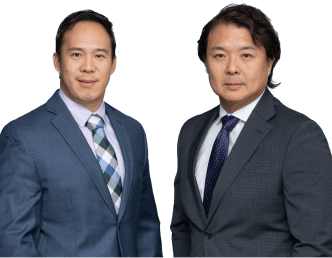 Injuries We Commonly Claim in Pedestrian Accident Cases
Here are some common injuries claimed in pedestrian accident cases in California:
Fractures:

Broken bones, especially in the legs, pelvis, arms and ribs are very common injuries in pedestrian collisions. Fractures can require intensive medical care, surgery, and lengthy rehabilitation. 

Head traumas:

Concussions, traumatic brain injuries (TBIs), and skull fractures frequently occur when pedestrians are struck by vehicles. Even mild TBIs can cause long-term cognitive and physical issues.  

Spinal cord injuries:

Impacts with vehicles can result in spinal injuries that range from herniated discs to paralysis, depending on the severity. These are often permanently disabling injuries.

Soft tissue and internal injuries:

Blunt force trauma to the body can cause contusions, lacerations, whiplash and damage to internal organs like the liver, spleen, and kidneys even without broken bones.

Amputations:

Severe impacts can cause the traumatic amputation of limbs, especially lower legs and feet caught under vehicle tires. Amputations require prosthetics and lifelong accommodations.

Vision loss

: When pedestrians strike their heads or faces on windshields or pavement, they can suffer eye injuries leading to blindness or diminished vision.

Psychological trauma:

Being hit by a vehicle can cause post-traumatic stress disorder (PTSD) and other mental health issues even in the absence of severe physical injuries.
In pedestrian accident claims, compensation is sought for medical treatments addressing all these types of injuries as well as costs for devices, accommodations, therapies and lost income. 
A skilled pedestrian injury lawyer in Glendale can help prove the full extent of your damages to improve your chances of an adequate settlement.
How Long do I Have to File a Claim?
In California, you generally have two years from the date of your pedestrian accident to file a personal injury lawsuit. However, certain circumstances can alter that time frame. To ensure you do not forfeit your right to collect compensation, contact a lawyer immediately to protect your rights.
You are not just a case number – you are our top priority.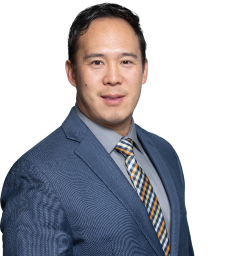 Will I Have to Pay Legal Fees?
Our firm works on a contingency fee basis. This means that if a settlement is reached or an award won, the lawyer's fee is deducted from the total amount before the client receives the remainder. This system shifts financial risk to our firm, motivating us to aggressively pursue the highest possible compensation for our clients. 
Yet it also protects clients from owing legal fees if unsuccessful. While money cannot fully undo injuries, contingency-based lawyers have the greatest incentive to maximize clients' compensation awards to help cover medical bills, lost income and improve their quality of life. 
Contact a Glendale Pedestrian Accident Law Firm for a Free Consultation
If someone else's negligence caused you to be struck while walking across the street, sidewalk or crosswalk, you deserve compensation for your injuries and damages. Contact Venerable Injury Law today for a free evaluation of your case. 
Our team understands the difficulties you now face and will fight aggressively on your behalf to secure maximum funds to support your recovery and needs. The skilled attorneys at Venerable Injury Law have helped many pedestrians receive the justice and compensatory damages they deserve after devastating collisions caused by careless drivers.
Contact us today for a free consultation to find out how we can aggressively advocate on your behalf to help you recover the maximum financial compensation available to you under the law.
We believe that our experience, dedication, and personalized approach set us apart from the rest.