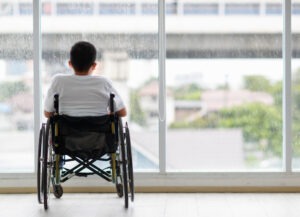 When a pedestrian accident turns your life upside down, having a strong advocate in your corner makes all the difference. The San Gabriel pedestrian accident lawyers of Venerable Injury Law have supported accident survivors with professionalism, diligence, and compassion.
We understand the challenges of navigating an injury recovery while facing insurer resistance. Our team will ensure your care and needs are the top priority each step of the way. From managing medical treatment to aggressively pursuing maximum compensation, we relentlessly fight to protect our clients' health, rights, and long-term well-being.
Most importantly, you will find caring guidance and honest counsel from a team committed to serving injury victims. Working together, our personal injury lawyers in San Gabriel can help you move forward with strength, resilience, and peace of mind.
Determining Liability in a Car vs. Pedestrian Accident
Proving liability in any personal injury case is crucial to recovering compensation for your losses. When a pedestrian suffers harm in a traffic collision, our first priority is conducting an in-depth investigation to determine all liable parties. We carefully examine factors like:
Driver Negligence: Speeding, distraction, impairment, and other errors that endanger pedestrians. We look into the causes and identify any evidence that can prove

negligence

on the part of the other party.

Road Hazards: Poor lighting, lack of crosswalks, obstructed views. We inspect accident sites to get a complete picture of what happened and analyze potential causes that may be attributed to outside factors.
Comparative Negligence: Whether the pedestrian bears any fault. Though drivers have a duty of care, we prepare to defend you against allegations of liability made by opposing parties.
A San Gabriel pedestrian accident attorney will gather evidence and work to build a solid case to prove liability and preserve your claim.
We will work tirelessly to help you recover the compensation you need to move forward with your life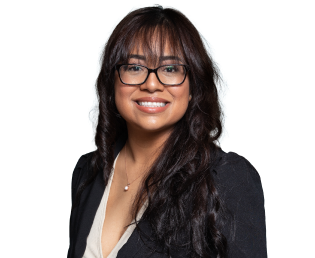 Comprehensive Support After Your Pedestrian Accident
Being hit by a vehicle can leave you feeling stunned and unsure about what to do next. In the aftermath of such a traumatic event, dealing with medical care and understanding your legal options can add tremendous stress. 
Let our team assist you through every phase of recovery. A San Gabriel pedestrian accident lawyer with our firm will:
Help secure the medical treatment you need

Carefully photograph and measure the accident scene

Gather critical evidence

Identify and interview witnesses

Conduct a full investigation into what occurred

Handle all contact with insurers and opposing parties

Negotiate aggressively to maximize the compensation you receive

Represent you in court if a fair settlement is not reached
When you are hit by a car while walking, the insurance companies are likely to question the severity of your injuries and do all they can to minimize the amount they pay out. Our firm negotiates aggressively and combats insurance company tactics designed to reduce or deny claims.
Our legal team focuses on providing you with compassionate counsel as we vigorously pursue financial compensation on your behalf. You have our commitment to guidance and support.
We will treat you with the respect and compassion you deserve.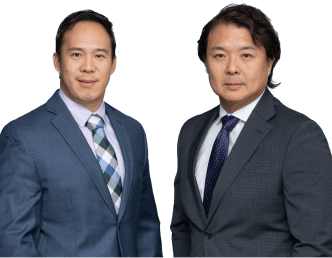 Pedestrian Injuries Can Be Life-Changing
Beyond scrapes and bruises, pedestrian collisions often cause serious and permanent bodily harm. The costs to treat these injuries can be incredibly high and result in extended periods away from work. 
Some of the most common injuries our pedestrian injury attorneys in San Gabriel see include:
Traumatic Brain Injuries
Head and brain traumas from these accidents are all too common, potentially leading to long-term issues like memory loss, seizures, blurred vision, or other cognitive impairments that may prevent one from returning to work or independent living. 
Spinal Cord Injuries
Spinal cord injuries can result in partial or complete paralysis below the injury site, drastically reducing mobility and quality of life. 
Internal Bleeding
Accident-related damage to internal organs such as the lungs, heart, liver or kidneys may require intensive and prolonged medical care and can have life-long health consequences as well. 
Fractures and Broken Bones
Broken bones, especially leg and arm fractures, frequently necessitate surgery, lengthy rehabilitation, assistive devices, and special accommodations. 
All of these injuries come with enormous medical costs running into hundreds of thousands of dollars. They also impose enormous financial burdens through lost wages during recovery and long-term living expenses resulting from disabilities. Let our team ensure you have the support and compensation to address your needs.
Securing Maximum Compensation for Pedestrian Accident Injury Victims
Securing the maximum financial compensation possible allows you to properly address recovery needs without undue financial burden. We will work tirelessly on your behalf to pursue:
Medical Bills: Full reimbursement for all related medical bills, from emergency care to years of ongoing therapy or special equipment. No treatment or therapy that could aid your recovery or quality of life should be denied due to lack of funds.
Lost Income: Wage loss benefits if injuries prevent you from working during recovery, as well as potential ongoing lost earnings due to permanent disability.
Pain and Suffering: Compensation for physical trauma endured, as well as emotional distress and reduced enjoyment of life resulting from the accident.
Loss of Enjoyment: If your ability to participate in meaningful activities has been permanently compromised, we can pursue damages for the loss of enjoyment of life.
Wrongful Death: Reimbursement of funeral and burial expenses, as well as damages over the lost companionship and guidance.
Our attorneys will consider all monetary factors to maximize the settlement and ensure your future is protected.
You are not just a case number – you are our top priority.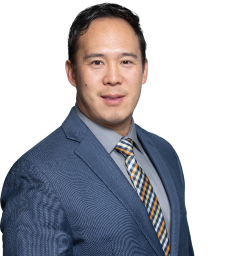 Contact Us for a Free Consultation
The pedestrian accident attorneys at Venerable Injury Law provide determined yet compassionate legal representation to injury victims in San Gabriel and across L.A. We invite you to schedule a free initial consultation and case evaluation. Contact us anytime. We're always here to help.
We believe that our experience, dedication, and personalized approach set us apart from the rest.