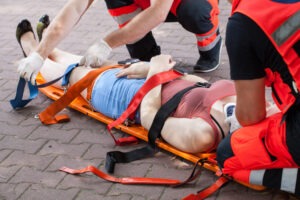 Being struck by a vehicle while walking or bicycling can have devastating physical and emotional consequences. But alongside recovery must also come justice—and ensuring your rights are protected falls to an experienced Van Nuys pedestrian accident lawyer.
The Van Nuys personal injury attorneys at Venerable Injury Law have decades of combined experience advocating for injury victims in Los Angeles County. We understand that when vulnerable road users are hurt due to someone else's negligence or recklessness, it is imperative to hold responsible parties fully accountable. 
Our team will conduct a thorough investigation, build a strong liability case, and fight to recover maximum financial compensation for your losses.
Understanding Liability in Pedestrian Accidents
When a pedestrian is struck by a vehicle, determining liability is crucial yet complex. Many factors come into play, which an experienced Van Nuys pedestrian accident lawyer will thoroughly investigate. 
We will gather evidence such as traffic camera footage, driver toxicology reports, police reports, eyewitness testimony, and physical evidence from the scene to determine the cause. Some of the variables to consider are:
Driver Negligence
If a motorist was texting, speeding, or distracted, they may be fully or partially liable. DUI and running red lights are also common causes. Your lawyer will work to prove negligence to ensure you collect the maximum amount of compensation possible.
Road Conditions
Poor lighting, obstructed views, and lack of crosswalks can contribute to accidents. The city may share liability if roads are unsafe.
Comparative Negligence
Even if a driver was negligent, the pedestrian may be blamed for part of the incident. Your personal injury lawyer can defend you against these allegations of liability and help preserve your claim.
Insurance Disputes
Drivers may not have enough coverage or deny claim liability. An attorney can deal with insurers and work to identify all other sources of liability to pursue. Our firm negotiates aggressively and can protect you in the face of insurance company tactics designed to reduce or deny your claim.
We will work tirelessly to help you recover the compensation you need to move forward with your life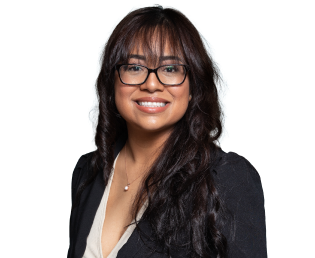 Steps After a Pedestrian Accident in Van Nuys
Being struck as a pedestrian can leave you stunned, hurt, and overwhelmed. Here are some key steps our lawyers recommend:
Seek Medical Care
This is the top priority, even if you don't think you were seriously injured. Adrenaline can mask problems. Even if you were lucky enough to stand up and walk away, seek medical care now.
Document the Scene
Take photos and video of the vehicles, roadway, and surroundings. Also, request police reports.
Get Witness Info
Accounts from eyewitnesses will be crucial for determining fault later.
Contact an Attorney
An experienced lawyer can immediately launch an investigation and advise you.
We will treat you with the respect and compassion you deserve.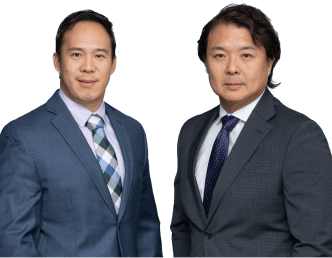 Injuries in Pedestrian Accidents
Beyond scrapes and bruises, pedestrians often sustain very serious trauma in collisions with vehicles. 
Common injuries include:
Head and Brain Trauma:

Traumatic brain injuries

, concussions, skull fractures, bleeding, and memory problems.

Spinal Cord Injuries: Vertebrae fractures, paralysis, and reduced mobility.
Internal Organ Damage: Lungs, heart, liver, and kidneys are vulnerable to trauma.
Broken Bones: Legs and arms are frequently broken, requiring surgery and rehabilitation.
Wrongful Death: Pedestrian accidents cause a high number of fatalities each year.
When you experience injuries that are not your fault, getting the medical treatment you need to heal and be properly compensated for your losses is important. You can get the legal help you need to recover these costs from a Van Nuys pedestrian accident attorney.
Compensation in California Personal Injury Claims
Though no amount of money can undo a pedestrian accident's devastation, financial compensation plays a crucial role. A Van Nuys lawyer can help recover damages like:
Medical Bills: Emergency, hospitalization, surgery, physical therapy.
Lost Income: If injuries prevent you from working for a period of time.
Pain and Suffering: For physical and emotional trauma caused by the accident.
Loss of Enjoyment: Diminished quality of life from permanent disabilities.
Wrongful Death: Funeral and burial costs, loss of companionship for fatalities.
You are not just a case number – you are our top priority.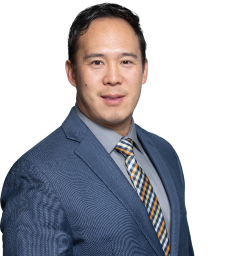 Why Hire a Pedestrian Accident Attorney?
Handling a pedestrian injury claim without legal experience can risk your chances for maximum compensation. Benefits of hiring a lawyer include:
Fault Investigation: Gathering evidence and witnesses to prove liability.
Insurance Negotiation: Fighting for full policy payouts from insurers.
Litigation: Taking uncooperative cases to court when needed.
Legal Knowledge: Understanding relevant state laws and claims processes.
Less Stress: Allowing you to focus on recovery while your lawyer handles the legal details.
Contact a Van Nuys Pedestrian Accident Lawyer to Learn How We Can Help
During one of life's most difficult times, you can rely on the caring assistance and unflinching professionalism of Venerable Injury Law. Our top priority is representing our clients with the utmost professionalism and compassion.
Most importantly, we provide compassionate guidance and support every step of the way. If you've been injured in a pedestrian or bicycling collision, contact us today to schedule a free consultation with an attorney so you can focus on your health and recovery.
We understand the life-changing effects of pedestrian accidents and are prepared to fight for you. You can get the help you need to get back on track with help from our Van Nuys personal injury lawyers.
We believe that our experience, dedication, and personalized approach set us apart from the rest.