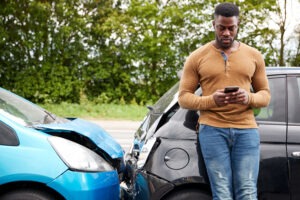 Auto accidents can leave you with painful injuries, cause a great deal of psychological distress, and leave you worried about your future. Even if your collision was minor, you'll want to work with a personal injury lawyer from Monterey Park to get the compensation you deserve.
A Monterey Park car accident lawyer from Venerable Injury Law can collect evidence of your crash, construct a strong claim, and fight for the damages you need to regain your health, cope with the negative effects of the accident, and give yourself a financially stable future.
Compensation a Monterey Park Car Accident Attorney Can Pursue
The aftermath of a car accident can include a number of financial and emotional burdens that a fair settlement or jury verdict can compensate for. For over 13 years, our team has helped 3,000+ clients get compensation to cover their medical expenses, lost wages, and more after an accident.
We're confident that our car accident attorneys from Monterey Park have the experience and legal knowledge required to recover a sufficient settlement on your behalf. Depending on the financial losses you've taken on and the ways that the collision has affected your life, our team may pursue several or more of the following damages for you:
Current and ongoing medical expenses

Cost of prescription medication, physical therapy, emergency medical treatment, and assistive devices

Lost wages

Decreased earning ability

Vehicle repair costs

Pain and suffering

Emotional distress 

Loss of enjoyment of life
We will work tirelessly to help you recover the compensation you need to move forward with your life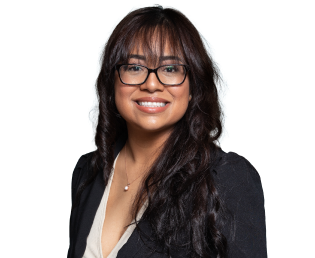 Types of Car Accidents a Monterey Park Attorney Can Help You Recover From
The above damages can help you recuperate from nearly any auto accident, especially those resulting in severe and catastrophic injuries. No matter how complicated your accident was, our team can work hard to obtain the financial remedies you need to move past it.
You can count on the team at Venerable Injury Law to provide the counsel, advocacy, and resources you need to move forward after a collision involving any of the following factors:
Speeding

Distracted driving

Reckless driving

Failure to follow the rules of the road

Driving while fatigued

Mass transit

A commercial vehicle or

truck
We will treat you with the respect and compassion you deserve.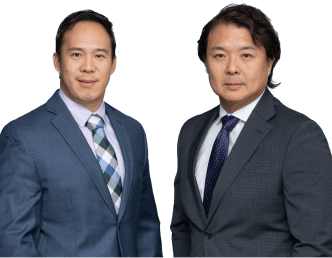 Steps Our Firm Can Take to Win Your Car Accident Case
When you work with our Monterey Park car accident lawyers to file a claim for a collision involving one or more of the above-mentioned factors, we'll do everything we can to bring your case to a favorable conclusion. Here are the steps we'll take to get the results you deserve:
Investigate the accident

Gather evidence, such as collision reports, eye-witness testimony, photos, medical records, accident reconstructionist testimony, opinions from medical professionals, and more

Use evidence to construct a compelling claim

Negotiate a settlement that meets your needs

Take further action to obtain the payment you need to cover your losses

Meet important state filing requirements, including the statute of limitations
Filing Deadline for Car Accident Lawsuits in Monterey Park
If you've been injured in a crash caused by a reckless driver or another party, you'll want to get effective legal assistance as soon as you can. That's because California has a statute of limitations for car accident lawsuits. Code of Civil Procedure § 335.1 gives you two years from the day of your collision to submit a civil suit against the at-fault party.
Failure to file before the two-year due date could stop you from getting the damages you need to pay your bills and rebuild your life. Fortunately, as long as you get in touch with our car accident attorneys from Monterey Park soon, they'll be able to take quick and decisive legal action. 
You are not just a case number – you are our top priority.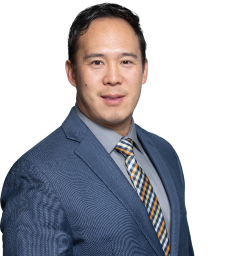 Why Our Monterey Park Car Accident Attorneys Are Right for Your Case
Our firm doesn't just help our clients; we dedicate our time and efforts to our entire community. We provide a great deal of pro bono assistance, including connecting financially insecure accident victims with the resources they need to support themselves and improve their lives.
We do everything we can to make your life as easy as possible after an accident. For example, if you've suffered a disability and can't attend your trial, we'll provide a guide to help your situation. In addition, we also have a ClaimTrack app you can use to get real-time information on your vehicle repairs, medical treatment schedules, and settlement negotiation.
Schedule a Free Consultation With a Monterey Park Car Accident Attorney
If you or a loved one has been hurt in an auto collision, filing a winning claim can give you the money you need to cover your losses, cope with suffering, and support yourself while taking time off work. That said, filing a strong claim can be incredibly difficult without the assistance of an experienced attorney. 
Contact a Monterey Park car accident lawyer from Venerable Injury Law to get the skilled legal counsel you deserve. An attorney from our team can meet with you for a free consultation, during which they'll discuss your accident, determine if you qualify for a claim, and advise you on your legal options.
We believe that our experience, dedication, and personalized approach set us apart from the rest.