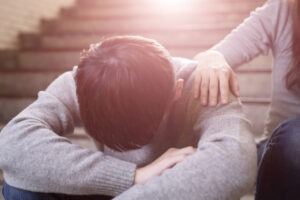 At Venerable Injury Law, we understand that losing a loved one is an incredibly difficult and painful experience. Dealing with the aftermath of wrongful death can be emotionally and legally overwhelming.
That's why we offer our unwavering support and legal help during this challenging time. As wrongful death lawyers serving Monterey Park, CA, we are dedicated to helping individuals and families go through the legal process while providing compassionate guidance and personalized care.
We're Here to Support You Through the Loss of a Loved One
If you lost a loved one, our personal injury attorneys in Monterey Park sincerely apologize for your loss. We can help you build a strong case to get the compensation you need after your loved one's death. Here are a few reasons why we're the right personal injury firm to help you:
We Stand By Your Side During the Legal Process
Losing a loved one due to someone else's negligence or misconduct is a devastating event that can leave you feeling lost and powerless. However, you don't have to face this journey alone. Our experienced wrongful death attorneys are here to stand by your side, fighting for justice on behalf of your loved one and your family.
With over 13 years of experience handling wrongful death cases, our team possesses the knowledge and dedication to pursue the compensation you deserve. We understand the challenges of wrongful death claims and will diligently investigate the circumstances surrounding the incident to build a strong case on your behalf.
Community Advocates Committed to Making a Difference
Our deep commitment to our community sets us apart as wrongful death lawyers in Monterey Park, CA. We firmly believe that being advocates for the community goes beyond the courtroom. We strive to make a difference in the lives of individuals and families facing the challenges that come with the loss of a loved one.
We are proud to be more than just personal injury attorneys. We are dedicated community advocates who genuinely care about the well-being of our clients and the people we serve. We go the extra mile to support our community members, providing valuable resources and assistance, even if we cannot directly help them with their cases.
Comprehensive Support Tailored to Your Needs
When you choose our team for your wrongful death lawyers, you can expect personalized care and comprehensive support throughout the legal process. We understand that every case is unique and tailor our approach to meet your specific needs and circumstances.
Our team is equipped with the latest technology, including our innovative ClaimTrack app, which provides real-time claim information, tracks progress, and keeps you updated on the status of your case. Additionally, we use this app to create a personalized story that highlights how the loss of your loved one impacts your daily life, to make sure that we present a compelling case to recover the maximum compensation.
We will work tirelessly to help you recover the compensation you need to move forward with your life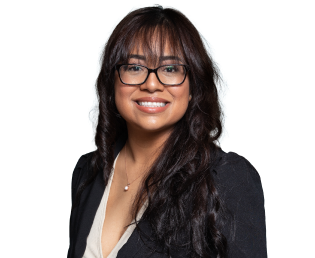 Understanding the Time Limit for Filing a Wrongful Death Claim in California
When filing a wrongful death claim in California, you should know the time limit to file a claim, known as the statute of limitations. The statute of limitations sets a strict deadline within which you must file a claim. According to California Courts, the general statute of limitations for wrongful death cases is two years from the date of the individual's passing.
While two years may seem like a substantial amount of time, it is essential not to delay seeking legal assistance. Initiating the legal process early on allows your wrongful death lawyer to gather evidence, interview witnesses, and build a strong case on your behalf. Time is of the essence in preserving vital information and making sure that you file your claim within the prescribed time limit.
We will treat you with the respect and compassion you deserve.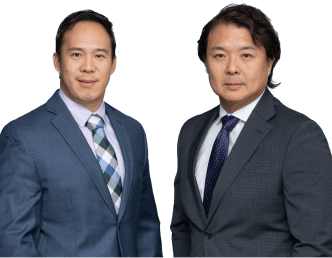 How We'll Build a Strong Wrongful Death Case for Maximum Compensation
Our goal is to help you receive the justice and financial support you deserve after the wrongful death of your loved one. We work tirelessly to build a strong case on your behalf, gathering evidence, consulting with subject experts, and leveraging our extensive network of resources to establish liability and seek fair compensation.
At Venerable Injury Law, our track record speaks for itself. While we have recovered over $30 million for our clients, we believe prior settlements are irrelevant to your specific matter. We'll fight for you to recover the highest compensation amount you qualify for.
Damages You Can Recover After You Lose a Loved One in Monterey Park, CA
Losing a loved one due to another person's negligence or wrongful actions is an unimaginable loss that can devastate you and your family. In Monterey Park, CA, if you find yourself in such a situation, you may be eligible to seek compensation for various damages. While no amount of money can truly compensate for losing a loved one, pursuing a wrongful death claim can help provide financial support and hold the responsible party accountable.
The damages you can potentially recover in a Monterey Park, CA, wrongful death case may include the following:
Medical expenses related to the deceased person's final injury or illness

Funeral and burial expenses

Loss of financial support and income that the deceased would have provided to their family

Loss of potential inheritance that the family would have received from the deceased

Loss of household services, such as chores, maintenance, and childcare that the deceased would have performed

Loss of love, companionship, guidance, and emotional support from the deceased

Pain and suffering endured by the deceased before their passing

Emotional distress experienced by surviving family members due to the loss of their loved one

Loss of consortium refers to the impact on the relationship between the deceased and their spouse or domestic partner

Punitive damages are awarded in cases involving extreme negligence or intentional misconduct to punish the responsible party
Working with an experienced wrongful death attorney can help you understand the specific damages that may apply in your case and to make sure you receive the maximum compensation possible for your loss. Our compassionate legal team is dedicated to providing support, guiding you through the legal process, and advocating for your rights during this challenging time.
You are not just a case number – you are our top priority.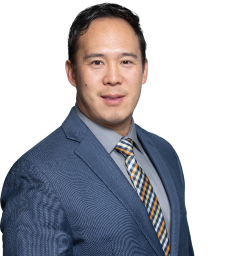 Contact Us Today for Compassionate Legal Assistance
If you have lost a loved one due to someone else's negligence or wrongful actions, we are here to help you through this challenging time. Our compassionate and experienced wrongful death lawyers in Monterey Park at Venerable Injury Law are ready to listen, guide you through the legal process, and fight for the justice and compensation you deserve.
Contact us today to schedule a free consultation. Let us be your trusted advocates and partners in seeking justice for your loved one.
We believe that our experience, dedication, and personalized approach set us apart from the rest.