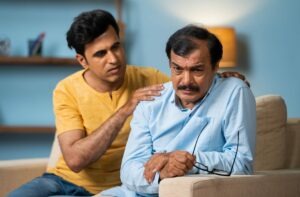 Wrongful death cases are always difficult, regardless of the case type. If you're dealing with one of the common types of wrongful death cases, our team can help you. 
Our Los Angeles wrongful death lawyers discuss the most common types of cases and how our team at Venerable Injury Law can help. We can give you a free case evaluation today.
What Are the Top Wrongful Death Cases in California?
There are several ways a wrongful death can occur. The three most common wrongful death cases are:
Car Accidents
According to the California Office of Traffic Safety, there were around 4,200 fatal car accidents in 2021. The prevalence of fatal car accidents makes car accidents one of the most common types of wrongful death cases.
These tragic incidents occur due to various factors, such as distracted driving, speeding, drunk driving, or reckless behavior on the roads. While car accident injuries can range from minor to severe, if victims don't seek medical help or the accident is severe, they could result in death.
Medical Malpractice
Medical malpractice is another one of the most common causes of wrongful death in California and is particularly devastating. When healthcare professionals fail to meet the expected standard of care, resulting in the death of a patient, you can file a wrongful death claim. Medical malpractice leading to wrongful deaths can involve many factors, including surgical errors, misdiagnosis or delayed diagnosis, medication mistakes, anesthesia errors, birth injuries, or inadequate patient care.
The consequences of medical malpractice can be devastating, as the doctors you entrusted with your loved one's life become responsible for their death. Families who have lost loved ones due to medical malpractice have the right to seek justice and compensation.
Shootings
Unfortunately, shootings are still common in California despite efforts to decrease gun violence. A report from Giffords Law Center shows that 3,000 people in California are killed by guns each year as of 2020. Homicides are a common cause of the shootings, but suicides account for more than half of the gun deaths.
Other causes of California's high gun death rate include domestic violence, improper storage, and manufacturing defects.
Who Can You Hold Liable in a Wrongful Death Case?
You can hold several people accountable for wrongful death cases in California. Depending on the case type, it will be a different person or entity, but the concept remains the same. Here is a general bullet list of potential parties that can be held liable in a wrongful death case:
Individuals directly responsible for the incident

Employers, if the incident occurred within the scope of employment

Manufacturers or distributors of defective products

Property owners or managers responsible for maintaining safe premises

Medical professionals or healthcare facilities in cases of medical malpractice

Government entities, in certain circumstances

Third parties whose actions or negligence contributed to the wrongful death
Let's consider examples of who you could hold accountable using the top wrongful death cases, car accidents, medical malpractice, and firearm accidents.
Car Accidents
If you've lost a loved one in a car accident, you could hold multiple parties accountable for their death. The following parties could be liable:
Negligent drivers who caused the accident, such as reckless or intoxicated drivers

Employers, if the driver was operating a vehicle within job duties

Manufacturers of defective auto parts that contributed to the accident

Government entities responsible for maintaining safe road conditions
Medical Malpractice
If medical malpractice was the cause of your family member's death, our team is truly sorry for your loss. We can help you hold the following parties accountable:
Medical professionals, including doctors, nurses, surgeons, anesthesiologists, or other healthcare providers

Hospitals or healthcare facilities where the malpractice occurred

Pharmaceutical companies if medication errors or defective drugs were involved

Medical device manufacturers, if faulty devices led to wrongful death
Firearm Accidents
If you lost someone you love due to gun violence in California, our team can help you recover damages. We can help you hold the following parties accountable:
Individuals who negligently handled or discharged the firearm

Firearm owners who failed to secure their weapons properly, leading to unauthorized access

Manufacturers or distributors of defective firearms or faulty ammunition

Range owners or event organizers who failed to implement proper safety measures
What Is California's Statute of Limitations for Wrongful Death?
In California, you must file a wrongful death claim within two years from the date of your loved one's death. This means that the clock starts ticking from the date of the incident or the date your family member passed away due to another party's wrongful act.
However, certain exceptions and circumstances may affect the statute of limitations in specific cases. For example, if the wrongful death was caused by medical malpractice, the statute of limitations may be extended to three years from the date of the injury or one year from the date the injury was discovered, whichever comes earlier.
At Venerable Injury Law we have the ClaimTrack app, so you can track your claim in real-time. You'll get updates about your case's status, car repair, and settlement negotiations. By using the information you provide us, we'll build a case for your loved one so you can recover compensation.
How Can a Wrongful Death Lawyer Help in the Event of a Wrongful Death?
Wrongful death cases often involve complex legal concepts and require a thorough investigation to establish liability. A Los Angeles wrongful death attorney can provide you with the help you need. We can conduct a comprehensive investigation, gathering evidence and interviewing witnesses. 
Additionally, our Los Angeles wrongful death attorneys can collaborate with subject experts, such as accident reconstruction specialists or medical professionals, to build a strong case on your behalf. Our wrongful death lawyer can be your advocate throughout the legal process. 
We have over 30 years of combined experience in negotiating with insurance companies, responsible parties, or their legal representatives. We aim to secure the compensation you deserve for your loss, encompassing medical expenses, funeral costs, lost future income, and emotional damages. Our wrongful death attorney is prepared to take your case to court if a fair settlement cannot be reached through negotiations. 
Contact Us Today for a Free Case Evaluation
Our team at Venerable Injury Law has served over 3,000 clients, and we've won $30 million in settlements overall. If you're struggling after losing someone you love, our Los Angeles team of wrongful death attorneys can help you. 
Contact us for a free case consultation.