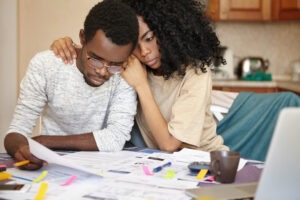 You can sue for wrongful death when someone else's careless actions lead to your loved one's death. To do so, there are several elements you and a Los Angeles wrongful death lawyer need to prove. 
Our team at Venerable Injury Law consists of advocates for the community, and we're ready to help you file for wrongful death and fight for the damages you qualify for.
What Qualifies As a Wrongful Death?
To determine what qualifies as wrongful death, we have to look at the elements necessary to prove a wrongful death case. To sue the liable party for wrongful death, you must prove the following:
Duty of care: You need to show that the party you are suing had a legal duty to exercise reasonable care to avoid causing harm to the deceased person. This duty may arise from various circumstances, such as a doctor-patient relationship, a driver's duty to operate a vehicle safely, or a property owner's duty to maintain a safe environment.
Breach of duty: You must demonstrate that the defendant breached their duty of care. This means proving that their actions or negligence fell short of the expected standard of care. You must show that the defendant's behavior was unreasonable, careless, reckless, or intentional misconduct.
Causation: Establishing a direct causal link between the defendant's breach of duty and your loved one's death is the next step. You need to demonstrate that the defendant's actions or negligence were a substantial factor in causing the death, meaning that the death would not have occurred without the defendant's wrongful conduct.
Damages: You need to show that you, as the plaintiff, have suffered damages due to the victim's death. This can include financial losses and non-economic damages.
Does Your Case Qualify as Wrongful Death?
Knowing the elements you need to prove for wrongful death is helpful, but being aware of the eligible wrongful death causes can give you a better idea of what the process of suing will look like for you. If your loved one died in any of these types of accidents, our wrongful death attorneys in Los Angeles can help you:
You could qualify for compensation if your loved one died in one of these accidents. To confirm your eligibility for a case, you can meet with one of our Los Angeles wrongful death attorneys at Venerable Injury Law. 
We will work tirelessly to help you recover the compensation you need to move forward with your life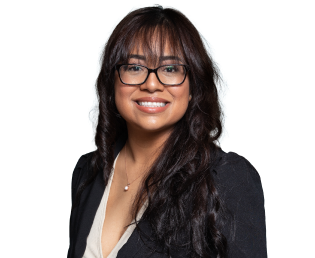 How Much Time Do You Have To Sue for Wrongful Death?
The statute of limitations for wrongful death in California is two years from your loved one's death. Even though you have time, you should file as soon as possible to increase your chances of recovering the maximum amount. 
If there are certain details in your case, you could have a different time limit to file. The way to know exactly how long you have to file is to meet with our Los Angeles wrongful death attorneys.
We will treat you with the respect and compassion you deserve.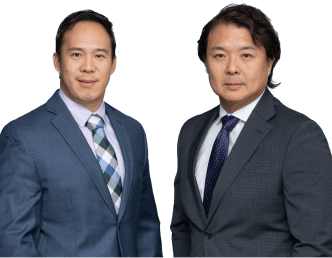 What Damages Can You Recover When You Sue for Wrongful Death in California?
In California, when you sue for wrongful death, you may be eligible to recover various damages. The specific damages that can be pursued and awarded in a wrongful death case can vary depending on the circumstances and the applicable laws. Here are some common types of damages that you can collect in a wrongful death lawsuit in California:
Economic damages
 These are tangible financial losses associated with your loved one's death. They may include:
Funeral and burial expenses: This includes the costs associated with the funeral service, burial or cremation, casket or urn, cemetery plot, headstone or marker, transportation, and any other related expenses.
Medical bills: If the deceased received medical treatment before their death, the reasonable and necessary medical expenses incurred due to the illness or injury can be sought as damages. This can include hospital bills, doctor's fees, medication costs, rehabilitation expenses, and other medical services.
Loss of financial support and future income: This refers to the financial contributions the deceased would have provided to their dependents or beneficiaries had they lived. It considers the deceased's earnings, potential salary increases, and the period they would have likely continued working. Factors such as the individual's age, occupation, education, and earning potential may be considered in calculating this loss.
Loss of benefits: If the deceased had pension plans, retirement benefits, or insurance coverage, the surviving family members may be entitled to compensation for the loss of those benefits. This can include pension benefits, life insurance proceeds, health insurance coverage, and other benefits that would have been available to the dependents or beneficiaries.
Loss of household services: If the deceased provided valuable services or performed tasks within the household, such as childcare, housekeeping, home maintenance, or other domestic duties, the value of those services could be claimed as damages. This can include hiring someone to replace the services that the deceased would have provided.
Non-Economic Damages
These damages don't have a calculable value, and they are associated with the emotional struggle you face after losing your loved one. We can help you recover:
Loss of consortium and companionship: Surviving spouses or domestic partners may seek damages for losing the deceased's companionship, love, intimacy, and emotional support. This includes the loss of the marital or domestic relationship and its emotional impact on the surviving partner.
Loss of parental guidance and nurturing: If the deceased was a parent, the surviving children may be entitled to damages to compensate for the loss of parental guidance, nurturing, and emotional support. This includes the guidance, advice, and mentorship the deceased would provide throughout the child's life.
Loss of enjoyment of life: Survivors may be eligible for damages to account for the loss of the deceased's ability to enjoy life's pleasures and engage in activities they once enjoyed. This can include hobbies, recreational activities, social interactions, and other aspects of life that bring joy and fulfillment to the deceased.
Pain and suffering: Surviving family members may be eligible to seek damages for the physical and emotional pain, suffering, and mental anguish experienced due to the wrongful death.
Contact Us To Learn More About How To Sue for a Wrongful Death
We've recovered over $30 million in client settlements at Venerable Injury Law. Our team of Los Angeles wrongful death lawyers can help you understand the process and tell you if you qualify for a wrongful death case.
Contact us today to learn when you can sue for wrongful death.
We believe that our experience, dedication, and personalized approach set us apart from the rest.