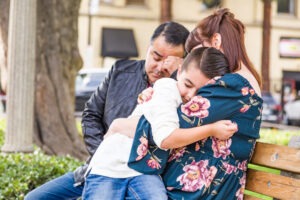 When you lose a loved one, the liable party's insurance company usually pays for your losses via liability insurance and any legal fees they may face. However, every wrongful death lawsuit is different. 
Our Los Angeles wrongful death lawyers at Venerable Injury Law explain who pays for a wrongful death lawsuit and how our team can help you. Read on to learn about the different parties that may pay for a wrongful death lawsuit in California.
What Parties Pay for a Wrongful Death Lawsuit?
There are three main parties that you could hold accountable and have them pay for your losses. These parties include: 
Negligent Individual
If a single person is responsible for your loved one's death, you can file a claim against them for your losses. It's common for liability insurance to be a part of home insurance, so the liable person's insurance company will likely pay for the wrongful death lawsuit and any damages you owe them. 
It's important to note that insurance policies have coverage limits, which could impact the amount of compensation you can receive. If the damages exceed the policy limits, you may need to explore additional legal avenues to recover the remaining amount.
Negligent Company
You can also hold a company accountable after it causes your family member's death. Many companies carry liability insurance to protect themselves financially if it's liable for a wrongful death.
However, if a corporate company caused your loved one's death, it's unlikely to pay your damages without bringing in their lawyers and insurance company to fight. If a company is found to be liable for a person's death, its team will make a huge effort so that it doesn't affect the company's revenue and reputation. 
This could work in your favor by the company paying your damages without hesitation to prevent you from discussing it. Or they could put up a strong legal fight to deny any of the facts of your loved one's death. Regardless of which situation you find yourself in, our Los Angeles wrongful death attorneys can help you fight for justice. 
Liable Government
The final party that could pay for a wrongful death lawsuit in California is a liable governmental agency or city government. You might face a similar resistance with a governmental agency as you would trying to recover damages from a company. The government is immune to liability due to sovereign immunity.
This concept means California government agencies cannot be liable for wrongful death and must be requested to pay damages. However, a city in California is not immune, and you can recover damages from them.
We will work tirelessly to help you recover the compensation you need to move forward with your life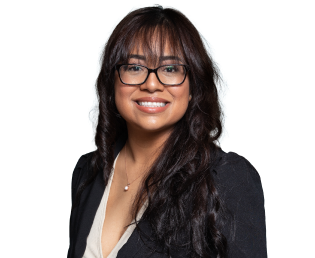 What Happens if the Liable Parties Don't Have Liability Insurance?
If the liable parties don't have liability insurance, recovering compensation will be more difficult. A liable party that lacks liability insurance can draw out the process of recovering damages and limit you from getting the full amount for losing your loved one. It can be frustrating whether it be that the party doesn't have any insurance or if they only bought the minimum amount.
Our Los Angeles wrongful death attorneys can help you explore alternative ways to recover compensation from the responsible parties. Luckily, there are some ways you can still recover compensation from an uninsured party. If the person who caused your loved one's death didn't have liability insurance but was working at the time of your loved one's death, you could hold their employer accountable instead. 
A company is more likely to have insurance than most individuals. You may also be able to work out a payment plan with the liable parties so that you receive your damages. However, a payment plan will take longer, so you won't get your damages as soon as you like. A wrongful death attorney from our law firm can help you determine the best course of action for your case. 
We will treat you with the respect and compassion you deserve.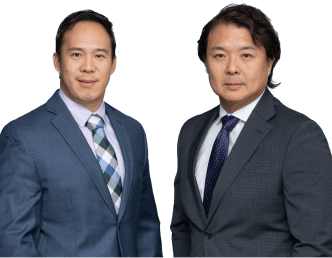 Compensation You Could Receive in a California Wrongful Death Case
When you lose someone you love, you can recover several damages from the liable party. You could recover damages such as: 
Medical expenses incurred before the person's passing

Funeral and burial costs

Loss of financial support

Loss of future earnings the deceased would have provided

Value of household services the deceased would have rendered

Loss of companionship, love, and affection

Loss of guidance and moral support
As for punitive damages, California only allows you to collect punitive damages if your loved one was killed intentionally through felony murder. Punitive damages punish the liable party for their actions and discourage others from repeating them.
Why Should You Choose Venerable Injury Law to Handle Your Wrongful Death Lawsuit?
At Venerable Injury Law, we go above and beyond being just personal injury attorneys. We are advocates for the community. Our commitment to serving the needs of our clients extends beyond legal representation. We believe in helping individuals find the right resources, even if we cannot assist them directly. For example, we have developed guides specifically designed for individuals with disabilities who cannot physically attend court proceedings. 
We aim to empower and support our clients throughout their legal journey. One of the unique features we offer is our innovative ClaimTrack app. This user-friendly app allows you to access real-time information about your claim. 
From vehicle repair status to medical treatment schedules and settlement negotiations, you can stay informed every step of the way. Moreover, the app captures and records our clients' needs and circumstances during their recovery process. This enables us to create a personalized story that emphasizes how your injuries have impacted your daily life, ultimately maximizing your chances of receiving the compensation you deserve.
You are not just a case number – you are our top priority.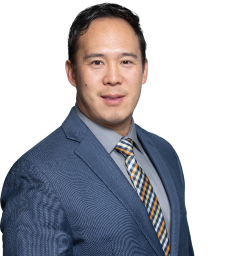 Contact Us to Learn More About Who Should Pay for Your Wrongful Death Lawsuit
At Venerable Injury Law, our Los Angeles wrongful death lawyers can help you hold the liable parties accountable and get justice for you and your family. Contact us to learn more about who pays in your wrongful death lawsuit.
We believe that our experience, dedication, and personalized approach set us apart from the rest.