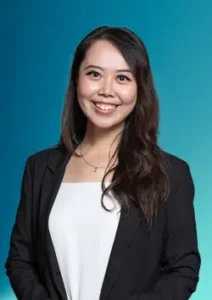 Cindy Chen
Cindy is a Client Advocate II delivering excellence within both the pre-litigation and litigation departments at Venerable Injury Law.
As a Client Advocate II, Cindy is responsible for handling client intakes, medical review, and other claim management tasks, as well as providing specialized translator services on behalf of clients. Cindy has many years of dedicated customer-oriented service in her professional background, which is drawn upon to ensure that client expectations are exceeded at every stage of their claim(s).
Her commitment to serving the community and those in need are demonstrated by her day-to-day enthusiasm and passion; borne from the knowledge that finding a voice for victims is essential to the establishment of actual justice within our society.
Education
University of California, Irvine – B.A., Psychology and Social Behavior
University of California, Irvine – B.A., Criminology, Law and Society