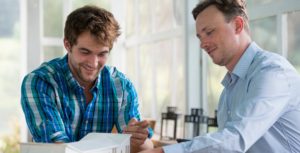 Why Choose Venerable Law During COVID-19
In our current environment, largely overshadowed by the viral outbreak known around the world as COVID-19 or Coronavirus, the last thing we need on our already overflowing plate is the stress and frustration of an automobile accident.  However, we can't always prevent such accidents from occurring, and with the current limitations in place, including quarantines, mandatory social distancing, forced business closures, reduced operating hours and limited staff support, what are your options for legal representation after a car collision resulting in injury?  Are you certain the firm you are choosing can operate effectively in this obstacle-filled environment? At Venerable Injury Law, we have been preparing for these exigent circumstances.
Why choose Venerable Injury Law during these trying times?
Our experience in winning.  Our team has handled thousands of personal injury cases, from claim opening through litigation, and we've never failed to obtain compensation for the clients that we have retained through case completion.
Our team capabilities.  Our team has not only processed and handled thousands of cases dealing with all kinds of accidents and injuries, from soft tissue to wrongful death, but we have handled them in many different languages including, Spanish, Chinese, Korean, and English.  We know that effective communication starts with being able to communicate with the client in their native language.
Our cutting edge technology.  We utilize a custom-designed software application known as ClaimTrack (patent pending) that has a three tiered system for improving the way personal injury claims are handled.  At the bottom layer, which we call Operations, we have drastically improved the efficiency with which we handle and process all of our cases.  The second layer, known as the Provider Portal is where we have the ability to share information, including client index information, claim status, provider information, insurance contacts, and more, with third-parties, or affiliated counsel, as applicable.  The third and top layer, which serves as the catalyst for the ClaimTrack system, is the Client Portal, where clients, such as yourself, can view all their case information, including claim status, send communications to the firm, access case documents, and more, directly from their phone through the ClaimTrack mobile application.
In addition to the foregoing — as the growing Coronavirus epidemic changes the landscape in which businesses operate — we currently utilize new technologies that will allow us to continue moving cases forward by allowing our clients to engage in rehabilitative therapy treatments without requiring them to travel from their homes. This is the next level of case management, and we are implementing it now, when there are no other options available or other legal firms capable of resolving complex practice issues with technology implementation.
As we have always said, at Venerable Injury Law, we are empowering you through technology!
We believe that our experience, dedication, and personalized approach set us apart from the rest.