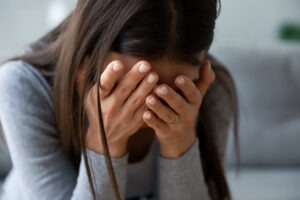 In California, only the surviving family members and the deceased's personal representative can file a wrongful death claim. Filing on time will allow you to seek damages for you and your family's losses.
Our Los Angeles wrongful death lawyers at Venerable Injury Law explain the details you need to know when filing your claim. Read on to learn how we can help in this difficult time.
How Long Do You Have To File a Wrongful Death Lawsuit in California?
To file a lawsuit for wrongful death in California, you must file within a certain time frame. California's statute of limitations for wrongful death gives you two years to file a claim for your loved one's death. 
You should strive to file your claim as soon as possible so you and your Los Angeles wrongful death lawyer have enough time to build a strong case. Unfortunately, if you fail to file your claim on time, you won't be able to file and get compensation.
However, the details of your case and your loved one's death could give you a different time limit to file your claim. You should meet with one of our wrongful death attorneys to find out how much time you have to file your claim.
We will work tirelessly to help you recover the compensation you need to move forward with your life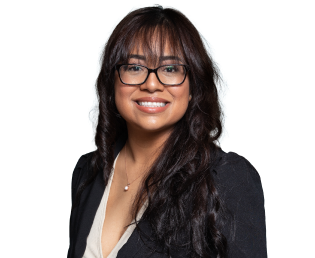 What Evidence Do You Need When Filing a Wrongful Death Suit?
When you're filing a wrongful death claim, you'll need clear evidence to prove your claim. Our Los Angeles wrongful death lawyers can help you gather valuable evidence such as:
Accident documentation: Detailed incident documentation, such as accident reports, police reports, medical records, and photographs, provides a clear and objective account of the events leading to the wrongful death. This evidence can establish a factual basis for your claim and strengthen your case against the responsible party.
Testimonies from witnesses: Witness testimonies provide firsthand accounts of the incident and can corroborate your version of events. These testimonies carry significant weight in demonstrating negligence or intentional wrongdoing, adding credibility to your case.
Expert opinions: Expert opinions from professionals in relevant fields, such as accident reconstruction, medicine, or forensics, can provide valuable insights. These opinions help establish causation, identify negligence, and strengthen your case by presenting scientific or technical evidence supporting your claims.
Financial records: By presenting financial records, such as documentation of lost wages, medical expenses, and funeral costs, you can quantify the economic impact of the wrongful death. These records help demonstrate the tangible losses suffered and provide a basis for seeking appropriate compensation.
Communication records: Communication records, such as emails, letters, or text messages, can be essential in establishing liability. They may reveal admissions of fault, negligence, or other incriminating statements made by the responsible party, which can significantly strengthen your case.
Prior complaints or violations: Researching and presenting evidence of prior complaints or violations involving the responsible party can help establish a pattern of negligence or misconduct. This evidence strengthens your argument that the responsible party has a history of similar wrongful actions.
Surveillance footage or photos: Visual evidence, such as surveillance footage or photographs, can provide a compelling visual representation of the incident or the conditions leading to the wrongful death. This evidence can help illustrate the negligence or liability of the responsible party and strengthen your case in the eyes of the court or jury.
Medical expert opinions: Expert opinions from medical professionals can provide insights into the cause of death, the extent of injuries, or any potential medical malpractice. These opinions can strengthen your case by providing professional analysis and supporting your claims regarding the responsible party's negligence.
Gathering and presenting these types of evidence can build a strong and persuasive case in a wrongful death lawsuit. Working closely with an experienced wrongful death attorney can help, as we can guide you through the evidence collection process, ensure the evidence is properly presented, and maximize its impact on your case.
We will treat you with the respect and compassion you deserve.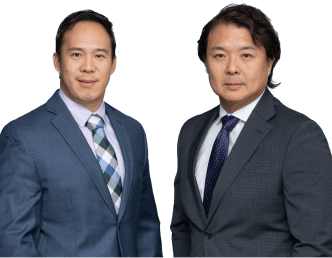 Why Should You Work With a Lawyer When Filing a Wrongful Death Claim?
When you work with our law firm for your wrongful death case, you can trust that we'll do everything we can to make sure you get justice and compensation for your loss. At Venerable Injury Law, our ClaimTrack app informs you throughout your case which can help you solidify your case.
Our wrongful death attorneys in Los Angeles use information that's recorded in the app, such as settlement negotiation, vehicle repair, and medical evidence, to build a strong case on your behalf. Another benefit of working with our team is that we can get the maximum insurance policy limits tendered from insurance companies with our carefully developed methods. 
As a result of your passion for recovering compensation for our clients, we've recovered over $30 million in settlements for the 3,000 clients we've served in California. If you've lost someone you love, our compassionate team is ready to help you. 
What Compensation Can a Family Member Get When They File a Los Angeles Wrongful Death Claim?
When a family member files a wrongful death claim in Los Angeles, they may be eligible to receive various types of compensation. While the specific compensation awarded depends on the circumstances of the case and the applicable laws, here are common types of compensation that family members can seek:
Economic Damages
Economic damages aim to compensate for the financial losses resulting from the wrongful death. This may include:
Funeral and burial expenses

Medical bills and expenses related to the final illness or injury

Loss of financial support, including the income the deceased would have earned over their lifetime

Loss of benefits, such as health insurance or retirement benefits

Loss of inheritance that the deceased would have provided to the surviving family members
Non-Economic Damages
Non-economic damages are intended to compensate for the emotional and non-financial impact of the wrongful death. These damages may include:
Pain and suffering experienced by the deceased before their death

Loss of companionship, love, and emotional support

Loss of guidance and nurturing for surviving children

Loss of consortium for the surviving spouse or domestic partner

Emotional distress and mental anguish suffered by the surviving family members
Another common type of damages is punitive damages. These damages are meant to punish the liable party for their actions and discourage them from repeating them. However, in California, you can only recover punitive damages if your loved one was intentionally killed in a felony homicide.
You are not just a case number – you are our top priority.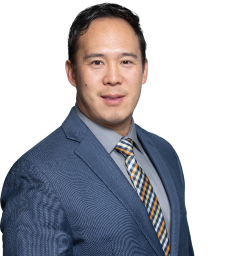 Contact Us To Learn if You Can File a California Wrongful Death Claim
At Venerable Injury Law, we can help you understand the legal tasks you need to do to recover the compensation you qualify for. Contact us to learn more about filing a wrongful death claim and get a free consultation with our Los Angeles wrongful death lawyers.
We believe that our experience, dedication, and personalized approach set us apart from the rest.