In recent years, the use of eBikes has become increasingly common in Los Angeles and cities throughout the state of California. While motorized bikes and scooters offer riders a convenient way to get around town without leaving a significant carbon footprint, they can also lead to serious accidents.
If you've been hit by another driver while riding an eBike or hit by an eBike rider while driving your car, you might be unsure whether or not your right to compensation is protected by state law. Fortunately, a Los Angeles personal injury lawyer from Venerable Injury Law can determine if you're eligible to seek damages from the other party involved in your accident.
If you're entitled to compensation, our bicycle accident team can demand the payment you need to cover your medical bills and other losses. Contact us today to find out if you have grounds for a claim or lawsuit.
Types of eBike Accidents We Can Help You File a Claim or Lawsuit for
Since eBikes are a relatively new addition to California's roads and highways, you might be confused about who is at fault after an accident involving an e-bike. When it comes to state law, eBikes are generally regarded as bicycles and must follow the same rules of the road as cyclists.
Still, determining fault after an eBike accident can be tricky, so you'll want an experienced legal representative to help you through the process. Luckily, our Los Angeles eBike accident lawyers can offer legal advice and representation for eBike incidents caused by:
Motorist Passing Too Closely in Front of eBike
Under Cal. Veh. Code § 21750, motorists must leave a safe distance between their vehicle and an eBike when passing an eBike rider. If you were injured in a collision caused by a driver who failed to leave an appropriate amount of space between their car and your eBike when attempting to pass you, our team is here to help you file a claim.
eBike Collision With Open Car Door
According to Cal. Veh. Code § 22517, drivers parked on the side of the road must check for eBike riders or cyclists before opening their doors and exiting. If you crashed into a motorist's open door while riding your eBike, a lawyer from our firm in Los Angeles can help you pursue compensation for your medical bills and other expenses. 
eBike Rider's Failure to Signal Turn
eBike users are also expected to follow traffic laws in California. If you collided with an eBike rider because they failed to signal a turn, our attorneys can help you seek compensation for any property damage or medical expenses you incurred. 
Other Types of Accidents
These are just a few of the common types of eBike accidents that our lawyers in Los Angeles can help you recover damages after. If you were involved in a different kind of collision as an eBike rider or car driver, we can help you move forward with a claim.
We will work tirelessly to help you recover the compensation you need to move forward with your life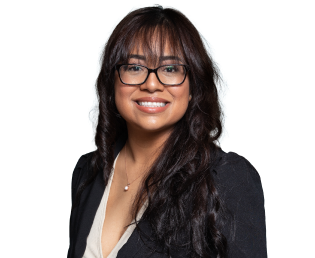 Compensation You Could Obtain from a Successful eBike Accident Claim
When you meet with an eBike accident attorney from Los Angeles to discuss your case, they'll ask you about all the accident-related expenses and emotional challenges you've been burdened with due to the collision. They may also ask you to provide them with copies of your medical bills, vehicle repair bills, and other relevant records. 
Using the information and documentation you provide, your lawyer can calculate how much compensation you need to return to the financial position you were in before the accident occurred. They'll also determine how much money you need to help you cope with the intangible effects of the incident, like physical pain and emotional suffering.
Once your attorney has calculated how much compensation you're owed, they'll pursue the following damages on your behalf:
Current, ongoing, and future medical expenses
Cost of prescription medication and assistive medical devices
Decreased learning ability
Loss of enjoyment of life
Our Los Angeles lawyers are the right choice for your eBike accident claim
We can say without a doubt that our Los Angeles eBike accident attorney is the best possible choice for your claim. That's because our team is highly experienced, knows how to get the results you need, and offers a number of helpful perks to clients.
Here's why hiring a lawyer from Venerable Injury Law is the smartest choice you can make after an eBike, bicycle, car, truck, or motorcycle accident:
We Have a Track Record of Success
Our attorneys have won millions in settlements and court verdicts for individuals injured in auto accidents. We'll use the same legal knowledge and skill we used to secure their compensation to get the payment you need to get your life back in order.
We Take the Financial Stress Out of Filing a Claim
The lawyers on our eBike accident team in Los Angeles know how overwhelming it can be to deal with expensive medical bills and missed paychecks after a collision. That's why we'll be happy to offer you a free initial consultation to learn about your legal options.
We also won't charge you any traditional attorney's fees if you decide to work with us. Instead, we'll work on a contingency-fee-basis and only take a portion of the compensation you receive from your claim. If we lose your case, you won't have to pay!
We'll Provide Real-Time Information About Your Claim
Getting real-time updates on the status of your claim can help you worry less and understand what's going on with your claim. If you decide to work with a Los Angeles eBike lawyer from our firm, you'll get access to our convenient ClaimTrack app, which will bring client support and claim updates straight to your smartphone.
We will treat you with the respect and compassion you deserve.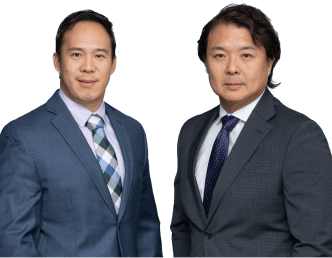 Don't Wait to Schedule Your Free Consultation
While you might be tempted to wait until you've regained your strength to take legal action for an accident, delaying your claim is one of the worst mistakes you can make. Insurance companies will likely take your claim less seriously when they see that it took you a long time to hire legal counsel.
Waiting to get in touch with an attorney can also put you at risk of missing California's filing deadline for personal injury suits. According to the statute of limitations, you only have two years from the day of your collision to file a suit. Missing this deadline could stop you from getting the compensation you need to get your life back on track.
To avoid getting your claim denied or your lawsuit thrown out of court, contact Venerable Injury Law ASAP. We'll schedule a free consultation to discuss your accident and determine if we can help you pursue a high-value settlement or jury verdict.
We believe that our experience, dedication, and personalized approach set us apart from the rest.