eMotorcycle accidents can be just as serious and difficult to recover from as regular motorcycle and bicycle accidents are. If you've been injured in a collision involving an electric moped or motorcycle, you'll need an experienced attorney on your side to collect compensation for your injuries and bills.
At Venerable Injury Law, our team is aware of the increased use of eMotorcycles and eBikes in California. They're familiar with the laws that apply to accidents involving such vehicles and can protect your right to compensation after a collision.
Contact a Los Angeles personal injury lawyer from our firm today to get the knowledgeable counsel and skilled representation you need to recover from your crash.
Types of eMotorcycle Accidents We Can Help You File a Claim for
Motorists must follow the rules of the road and take reasonable measures to protect other drivers, including eMotorcycle riders. That said, eMotorcycle riders also need to take responsibility on the road, as they're held to the same standards as gas-powered motorcycle riders.
If you've been injured in an accident while riding your eMotorcycle or involved in a collision caused by an eMotorcycle rider, you may have the right to pursue compensation. A Los Angeles eMotorcycle accident lawyer can advise you on your case and pursue damages for losses suffered in the following types of accidents:
Lane Splitting Collision
Although California motorcycle safety rules allow lane splitting, the laws surrounding it can be difficult to understand, making it hard to determine who is at fault when an eMotorcycle rider is hit while driving between lanes. Fortunately, our team is closely familiar with the laws that apply to such situations and can offer guidance if you've been involved in such a collision.
Head-On Crash
When an eMotorcycle rider collides head-on with another vehicle, both parties can sustain serious injuries and losses. Fortunately, our eMotorcycle accident attorneys in Los Angeles can help you pursue compensation for your medical bills and other expenses if a car hit you while you were riding your eBike or if an eMotorcycle struck your vehicle head-on.
Reckless Driving Accident
Electric motorcycles can easily reach speeds over 100 miles per hour. As a result, eMotorcycle riders are often tempted to speed and drive recklessly. While electric motorcycle riders and bicyclists have certain rights, they do not have the right to drive recklessly. 
If you've been struck by a careless eMotorcycle rider while walking, driving your car, or operating another vehicle, you have the right to hold them liable for your vehicle damage and other losses. Reach out to our eMotorcycle accident lawyers from Los Angeles today to find out if you're eligible to file a claim or lawsuit against the rider who caused your collision.
We will work tirelessly to help you recover the compensation you need to move forward with your life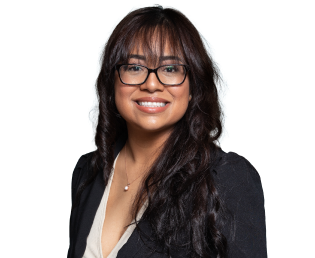 Financial Compensation that Our Team Can Pursue on Your Behalf
If you choose to work with our attorneys, they'll do everything they can to secure the compensatory damages you need to afford high-quality medical treatment, afford basic living costs while you take time off from work, and cope with the pain and inconvenience that your injuries have caused.
To help you move past the challenges and obstacles you're facing, an eMotorcycle accident attorney from Los Angeles can help you pursue the following forms of financial compensation:
Ongoing and future medical care costs
Cost of prescriptions and medical devices
Loss of enjoyment of life
How an eMotorcycle accident attorney from Los Angeles can obtain damages
When you meet with a lawyer from our team to discuss your case, they'll determine what your best course of action is. Depending on your circumstances, they'll probably advise you to file an insurance claim with the at-fault party's provider or a lawsuit against the offending motorist.
Regardless of your course of action, your attorney will be sure to take all the measures and actions required to recover maximum compensation. Here's what they'll do to get the most out of your case:
Calculate Your Damages
Many accident victims aren't aware of all the damages they're entitled to. As you can see from the forms of compensation listed above, there are a lot of important damages you could miss out on without the help of an attorney. Your lawyer can determine which damages you're eligible to receive and calculate how much you're owed for each loss. 
Negotiate With Insurers
Insurance companies are infamous for offering accident victims too little, rejecting honest claims, and using other tactics to reduce the claimants' payout. Fortunately, our eMotorcycle accident lawyers in Los Angeles know how dishonest insurers operate. We'll negotiate with the insurance company and push them to cooperate until they offer a fair settlement. 
Fight for Compensation in Court
Depending on the details of your case, your lawyer may find that it's best for you to file a personal injury lawsuit against the other party. If they do, they'll draw on their trial experience to convince the jury that you deserve a sufficient verdict.
Our team has won impressive awards and settlements for countless injury victims in California, so you can rest assured that we have what it takes to secure a fair court payment on your behalf. 
We will treat you with the respect and compassion you deserve.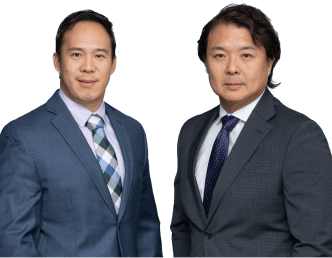 Benefits of Working With the Team at Venerable Injury Law
When you hire an attorney from our team to help you recover from a motorcycle, car, truck, or eBike accident, you can expect to benefit from a number of different perks and advantages, including: 
Free initial consultation
Contingency-fee representation (No fee unless we win)
Access to our ClaimTrack app that provides real-time client support and claim updates
Advice and advocacy from a highly experienced team of attorneys who have recovered millions for clients like you
Schedule a Free Consultation With a Knowledgeable eMotorcycle Accident Lawyer
Filing a claim after an eMotorcycle accident can be extremely confusing without the help of an experienced lawyer. Handing your case over to a Los Angeles eMotorcycle accident attorney will not only make your life easier and give you more time to focus on recovering from your injury, but it will also dramatically improve your chances of receiving a fair payment.
Contact Venerable Injury Law today to schedule a free initial consultation and take the first step toward your compensation. During your consultation, a knowledgeable lawyer will ask you about your accident, answer any questions you have about the legal process, and advise you on how to move forward. We look forward to hearing from you soon!
We believe that our experience, dedication, and personalized approach set us apart from the rest.