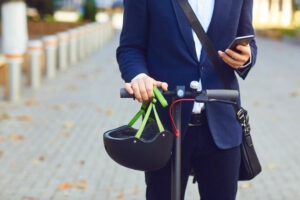 The laws governing e-scooters are continually changing because they are a relatively new mode of transportation. It might be complicated to determine who is responsible for your medical bills and other damages following an e-scooter accident because of changing legislation and questions about liability.
However, you may be eligible for financial compensation if you were hurt while riding an e-scooter due to the negligence of another or a defect in the scooter itself. At Venerable Injury Law, our Los Angeles personal injury attorneys are very knowledgeable about local ordinances and state statutes regarding e-scooters.
Our Lime and Bird eScooter accident lawyers in Los Angeles want to make sure you're able to pay your medical costs, lost earnings, and other damages following an accident, and we can develop a unique legal plan to do just that.
The Dangers of eScooters Like Lime and Bird Scooter Rentals
Inexperienced users, crowded city environments, and a lack of proper safety features all contribute to e-scooters being disproportionately dangerous. Consider the following:
Speed: E-scooters can reach speeds of 15-20 mph, which is fast enough to cause serious injuries in the event of a crash. Most were not designed with safety in mind at these speeds.
Unexpected sudden stops: The small wheels and lack of suspension on e-scooters make for unstable and bumpy rides. Users often have to slam on the brakes suddenly to avoid falling, increasing the risk of crashing into others.
Poor visibility: Since e-scooters are low to the ground, they can be hard for drivers and pedestrians to see, particularly at night without proper lights. This increases the risk of collisions. If you've been hit by an e-scooter while walking, a Los Angeles Lime and Bird e-scooter accident attorney can help you seek compensation.
Lack of safety features: Most e-scooters lack safety features like turn signals, mirrors, and protective cages that cars have. Users also tend to ride on sidewalks not designed for motorized vehicles.
Unfamiliar riders: Many e-scooter riders are new or inexperienced. They may not understand proper hand signals, road rules, or safe riding techniques.
Riding under the influence: Since e-scooters are unregulated, there are few deterrents against riding drunk or impaired, which further increases collision risk.
Improper parking: Many e-scooter riders park haphazardly, blocking sidewalks and access points and creating tripping hazards for pedestrians.
You can determine who is responsible for paying for your injuries by working with a Los Angeles attorney experienced in e-scooter accident claims.
We will work tirelessly to help you recover the compensation you need to move forward with your life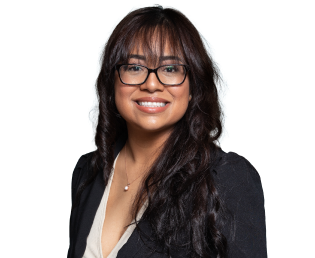 What Types of Injuries Are Common in Personal Injury Claims Involving E-Scooters?
Some common types of injuries in personal injury claims involving e-scooters include
Traumatic brain injuries and concussions

Fractures and breaks especially of wrists, arms, legs, and ankles 

Sprains and strains of ligaments, tendons, and muscles particularly in ankles, knees, wrists, and lower back

Lacerations, abrasions, cuts, and open wounds from contacting the pavement.

Internal injuries to organs like the spleen, liver, or kidneys

Dislocations of hips, shoulders, and other joints 

Spinal cord injuries
Even if multiple parties share responsibility for an accident, a victim can potentially still recover full compensation from any one party who is found to be legally liable. Our goal is to assign liability to the party or parties best positioned to compensate victims and create incentives for greater safety in the future.
Even minor injuries can lead to chronic issues over time like nerve damage, mobility problems, and chronic pain. Anyone hurt by a Bird or Lime e-scooter rental should seek medical care, document injuries and consult a Los Angeles eScooter injury attorney.
We will treat you with the respect and compassion you deserve.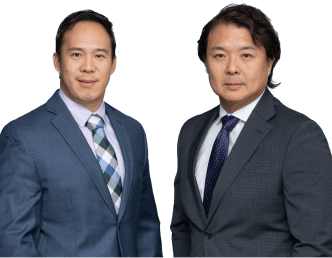 Who Can Be Held Responsible for My Injuries in a Lime or Bird eScooter Accident?
When an accident occurs involving an electric scooter, it is important to understand the legal process for recovering compensation if you were injured. Depending on the circumstances of your injury and who or what caused the accident, recovery may be difficult.
Common scenarios include a car driver striking an e-scooter rider, or an e-scooter rider colliding with a pedestrian, bicyclist, or other road user. Alternatively, defective equipment, a road hazard, or another underlying factor could have caused the collision.
A Los Angeles Lime and Bird eScooter accident attorney can investigate to determine all parties who may be liable in these cases and their respective level of responsibility must be established before seeking compensation.
Some Things to Consider When Filing an E-Scooter Accident Claim
Because e-scooters are a relatively new transportation method, the law is still catching up. Many legal issues regarding liability and insurance remain unresolved. Riders typically agree to terms of service that limit the scooter company's liability. However, courts are increasingly ruling these contracts unconscionable in personal injury cases.
Scooter companies generally argue that riders assume the risk of using their products. But courts have found companies still have a duty to ensure scooters are safe and properly maintained. Municipalities are just beginning to regulate e-scooters and implement safety requirements. But cities can still be held liable for negligent oversight.
Proving negligence requires a thorough investigation of the specific accident details and applicable policies, laws and procedures. A personal injury attorney can obtain evidence like scooter maintenance records, radio logs, company policies, and municipal regulations to build a strong liability argument.
You are not just a case number – you are our top priority.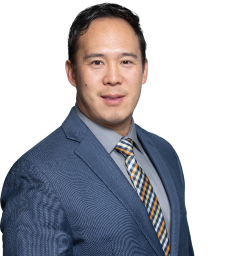 Contact a Personal Injury Law Firm to Discuss a Bird or Lime eScooter Accident Claim
After suffering injuries in an e-scooter accident, you deserve full and fair compensation for your losses. Determining who is legally responsible and pursuing maximum recovery requires an experienced local attorney who understands the complex insurance arrangements, liability issues, and personal injury claim process.
Contact our compassionate Los Angeles transport accident legal team today for a free initial consultation. We will thoroughly investigate your unique circumstances, advise you on all viable claims options, and aggressively pursue justice and full compensation on your behalf.
With Venerable Injury Law by your side, you can gain allies committed to helping you move past this difficult event and obtain the resources needed to heal and move forward.
We believe that our experience, dedication, and personalized approach set us apart from the rest.