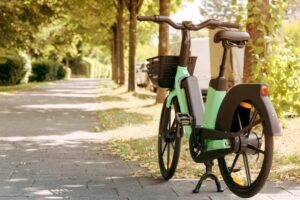 Pedestrians, drivers, and cyclists in Monterey and other California counties have experienced an uptick in the number of eBikes sharing those roads. It is easy to see the attraction. Monterey has a beautiful coast–what better way to explore it than on an eBike? Appreciating scenery is not the only reason for riding. eBikes are a huge convenience–an easy way to travel around town or get to work, all while cutting down on vehicle emissions.
Unfortunately, eBikes are also a source of danger. When riders are involved in motor vehicle accidents, they do not emerge unharmed. Pedestrians face serious risks if hit by an eBike. As an eBike accident victim, you may be entitled to compensation if another party's negligence caused your injuries, and a Monterey Park personal injury lawyer from Venerable Injury Law can help. Connect with a Monterey eBike accident lawyer from our firm to pursue the settlement you deserve.
Understanding eBikes
Ebikes look a lot like "regular" bicycles. The major difference: they are equipped with a battery and a motor. Some eBikes are robust enough to carry an extra passenger or cargo, another distinction from typical bikes. There are three eBike classifications.
Class 1
These models are "pedal-assist." The motor only works when the rider pedals. Class 1 eBikes have a maximum speed of 20 miles per hour (mph). If the rider attempts to go faster, the motor switches off automatically.
Class 2
Class 2 models have a throttle. Even if the rider is not pedaling, the motor powers the bike. Like the class 1, if speeds exceed 20 mph, the motor turns off.
Class 3
This is the most powerful eBike model. Though pedal-assist, the eBike can go up to 28 mph before the motor switches off. California has specific regulations in place for eBike riders, as included in the California Department of Motor Vehicles (DMV) motorcycle handbook.
Class 3 eBike riders:
Must be at least 16 years old
Must wear a safety helmet
Cannot carry passengers
Can ride in an electric bicycle in a bicycle lane only if permitted by local authorities or ordinances
Additional eBike Rider Laws
According to the California DMV motorcycle handbook, eBike riders must follow the basic "rules of the road" established in California's Vehicle Code. Further, if there are signs prohibiting them, eBikes are not permitted on freeways or expressways. Class 3 eBikes cannot be ridden on a bicycle path or trail, on equestrian, hiking, or recreational trails unless the path or trail is "on or next to a road" or local law permits.
We will work tirelessly to help you recover the compensation you need to move forward with your life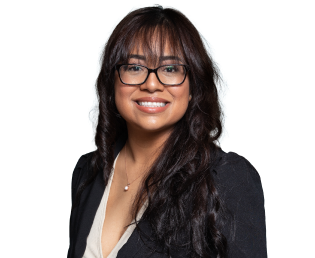 Common Injuries from eBike Accidents
Though eBikes have sturdier frames than non-motorized bikes, these frames still offer little in the way of protection when riders are involved in accidents. Whether the accident involves the eBike or a collision with another motor vehicle, eBike riders are likely to sustain serious injury. Pedestrians hit by eBikes are the most vulnerable, lacking any protection at all.
The Consumer Product Safety Commission (CPSC) reports an increase in eBike and other "micromobility" forms of travel in recent years. More than half of all eBike injuries occurring from 2017 to 2022 occurred in 2022.
Injuries from eBike accidents include:
Bone fractures
Bruises and abrasions
Head and neck injuries
Burns
Spinal cord injuries
The CPSC recognizes fires and the resulting burns and potential property damage as a "significant hazard" of eBikes and other battery-operated micromobility vehicles. In fact, over a recent almost two-year period, 19 deaths were associated with micromobility device fires.
We will treat you with the respect and compassion you deserve.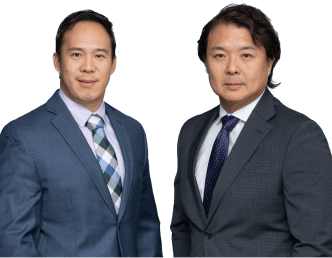 A Monterey Park eBike Accident Attorney Can Help
Whether you are a rider, passenger, or pedestrian injured in an eBike accident, an eBike accident lawyer in Monterey Park can help you get compensation to cover your losses.
Find the Cause
The attorneys at Venerable Injury Law have the knowledge, experience, and resources to carry out an in-depth investigation of your accident, determining its cause and identifying the negligent party.
Sometimes, the rider is the culprit. Riding recklessly and losing control or ignoring traffic laws, riders put their passengers and pedestrians at risk.
Other times, another motorist may be at fault. Injuries from eBike fires or battery explosions may be the fault of defective product manufacturers. Whatever the situation, trust your attorney to uncover all details so you can hold the negligent party accountable.
Build a Case
To collect a settlement, you must file an injury claim against the at-fault party and then prove that the party's negligence caused your accident and injuries. Your eBike accident attorney in Monterey Park knows what evidence you need, how to find it, and how to preserve and present it.
Evidence may come from the accident scene itself–including physical evidence from the eBike, photos of the scene and your injuries, or video footage from security cameras or other sources. Your attorney will speak with witnesses, eBike experts, and any other parties who can support your case and settlement demand.
Negotiate Compensation
It can be difficult for victims to assess their losses fully and accurately. When you are hurt, you are concentrating on getting through each day, not thinking about your future needs or the extent of your losses. Your eBike accident lawyer in Monterey Park will consider all aspects of your situation and make a settlement demand covering:
Medical bills and future costs
Income lost from recovery time away from work
Lost potential income and benefits if you cannot return to work
Other accident-incurred expenses
Your physical and emotional pain
Losses to your enjoyment of life
Most likely, the at-fault party's representatives will reject your attorney's offer and make a lower counteroffer, starting the negotiation process. Leave all negotiating to your attorney. Regrettably, the at-fault party's insurance company representatives will use any means possible to reduce their client's culpability, increase yours, and lower their payout.
Sometimes, these companies employ intimidation or coercion tactics to convince you to accept lowball offers. Rather than speak to their representatives and risk your settlement, have your knowledgeable, capable attorney do the speaking for you. The team at Venerable Injury Law is not intimidated or fooled by unethical insurance companies and will fight with confidence and skill to protect your rights and your settlement.
We Work with Real Efficiency to Bring You Real Results
Venerable Injury Law takes pride in being "the realest" law firm. We work with real efficiency, offer you real transparency, and fight for real results. And we get those results. We have a 92% record of securing maximum settlements–without even going to trial.
If you have been hurt in an eBike accident, connect with a Monterey Park eBike accident lawyer from our team. We know how to get the real results you deserve. Schedule a free consultation today to discuss the details of your case.
We believe that our experience, dedication, and personalized approach set us apart from the rest.